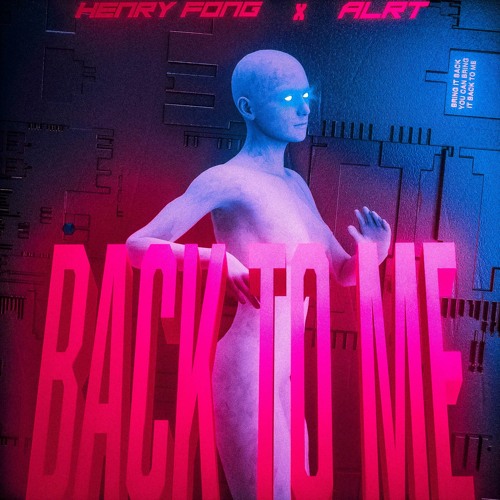 Henry Fong is a name that needs no introduction. The long-time DJ and producer has been killing it for years now in a number of genres. His sound has evolved over the years with the times and he has been a staple in electronic music throughout. With the start of the new year, the illustrious producer is kicking it off bass house style with fellow artist ALRT for "Back To Me."
"Back To Me" is an anthem through-and-through. Starting with its infectious snares and catchy lyrics, the song is one that will stick with you for a long while. Not just the opening of the song, but the drop is just as contagious. It will have your body grooving with high energy as the synth work moves quickly and the quirky bass reverberates through you.
"I'm extremely excited to kick off 2022 with this release. The track came together so well and my team has built an entire tour around it that's going on for the next few months. It feels great to be starting the year off in such a big way, and I'm looking forward to seeing the response to my first collaboration with ALRT."
– Henry Fong
You can download and stream "Back To Me" now down below through Henry Fong's own Banzai Records. You can also catch him live on his spring tour which was just announced. Full dates are outlined below as well. If he is coming through your city be sure to see him and this song as it is one to be excited about. "Back To Me" will certainly be a staple in not only his sets but many artists over the coming months as it was made for the dancefloor. So check it out now and be prepared for a dance party.
Henry Fong x ALRT – Back To Me | Download |
Henry Fong 2022 North American Tour Dates
Jan 28, 2022 – San Diego, CA – Parq
Jan 29, 2022 – Los Angeles, CA – Exchange
Feb 4, 2022 – Salt Lake City, UT – Sky SLC
Feb 11, 2022 – Cincinnati, OH – Stadium Social
Feb 12, 2022 – Cincinnati, OH – Azul
Feb 18, 2022 – Atlantic City, NJ – The Pool After Dark
Feb 19, 2022 – New York, NY – Mission
Feb 25, 2022 – Tampa, FL – The Ark at Eden Downtown
Feb 26, 2022 – Nashville, TN – Virgin Hotels Nashville Rooftop
March 25, 2022 – Austin, TX – Summit
"Follow" Henry Fong: | Facebook | Twitter | Instagram | Soundcloud |
"Follow" ALRT: | Facebook | Twitter | Instagram | Soundcloud |
Comments
comments