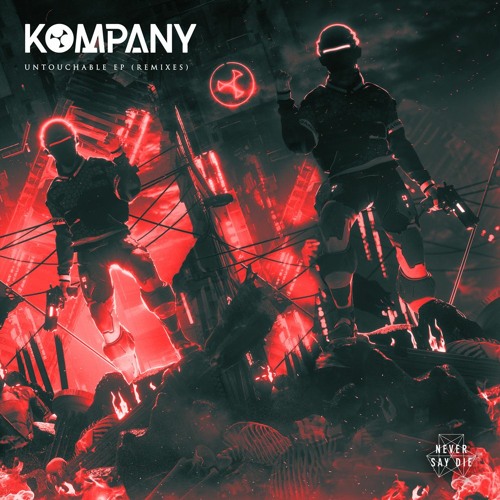 It feels like just yesterday when we were covering Kompany's 'Untouchable' EP but that was somehow three months ago now. So now in the present, the EP has been brought back into the light with its remixes which begin rolling out throughout this week. We excitedly get to give you all the first listen to it with Ace Aura's remix of "Just Like You" featuring KC.
Ace Aura claims to be shining a light on the dubstep scene and this remix does just that. He keeps KC's emotional vocals intact as the backbone of this remix. While he does replace the original's gentle strumming of a guitar, the deepness isn't lost as it is replaced with brooding and melancholic synth and percussion work. The breakdown then comes in and Ace Aura really puts his personal touch on the song, switching out Kompany's melodic bass drop with his own scratchy and bassy synths. The bridge then comes back in with the percussions and vocals leading the way before the drop comes back through a second time. The composition of it does change a little bit to give the close of the song a triumphant way to go out.
You can stream Ace Aura's remix of "Just Like You" now down below. The entire remix EP will be out on December 10 via Never Say Die and features additional artists such as Dr. Ozi, PLEEG, Leotrix, and others. So check out this remix now and be prepared to be swept away through this uplifting piece of work.
Kompany – Just Like You Ft. KC (Ace Aura Remix) | Download |
"Follow" Ace Aura: | Facebook | Twitter | Instagram | Soundcloud |
Comments
comments