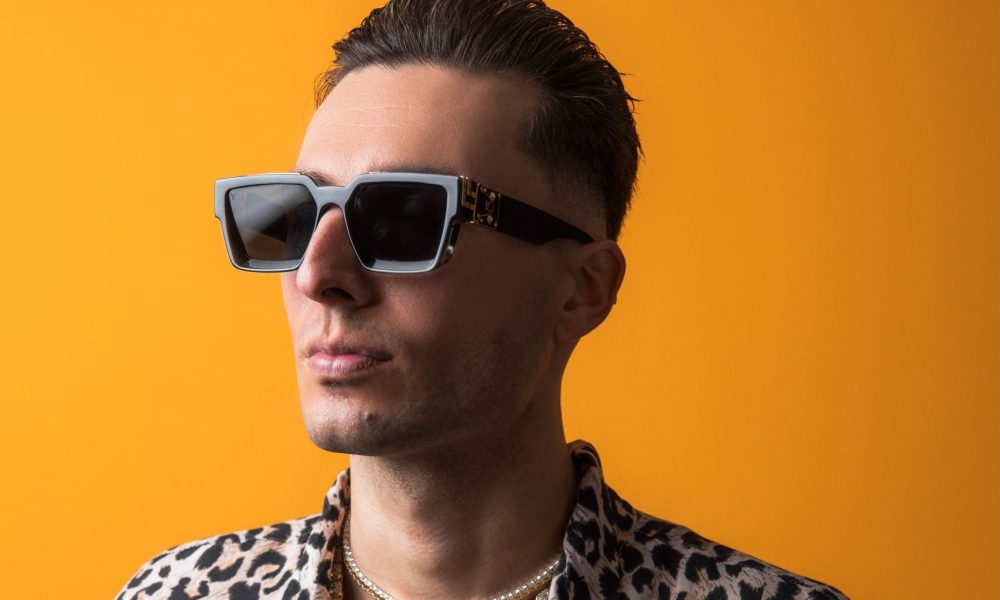 Decadence Arizona is just a day away and to get you excited for the festival we have G-house maestro and Phoenix local BIJOU with us to help. BIJOU details what makes Phoenix and Relentless Beats special, what he has in store for the fest, and what we can expect from him in 2022.
TSS: You have made Phoenix your home as an artist. Why choose to stick here instead of a city like LA where many artists flock to?
BIJOU: For one I'm very prideful in my city. Phoenix is one of a kind and to have come up from the ground up here and actually stay is something not many will do. I feel like LA is oversaturated and you have a much better opportunity here to really stand out and make a name for yourself. la is also only an hour flight away so It's easy to get out there if any work needs to be handled.
TSS: What has it been like to work with Relentless Beats over the years and how have they helped with your growth as an artist?
BIJOU: Working with RB (Relentless Beats) has been an incredible experience and one for me that has become like working with family. The entire team has always been so on point and focused on the plan and growth of my project and their company as a whole. Having them be such a major player in the game of shows has been HUGE for me. We've been able to develop my brand as a staple in Arizona and then expand from there through not only music but shows as well.
TSS: What makes Phoenix and Relentless Beats special?
BIJOU: Phoenix is a city of its own there's no other place like it. I haven't been to another city that's so big but also has that home town feel. RB as a company is the same, It's like family, all working together towards one goal. They're an incredible team and I couldn't be happier to be working with them.
TSS: Decadence is right around the corner. As the staple NYE event in the area, what does it mean to play there this year?
BIJOU: This one is always special for me because its a hometown show and there's nothing like playing at home. So many familiar faces in the crowd, I love it.
TSS: Anything special in store for your set at the festival?
BIJOU: TONS of brand new music!
TSS: Do you put something special in for NYE events or do you feel they are the same as any other show?
BIJOU: It's NYE so there's always something special about that feeling of going into a new year. The atmosphere is just different and higher energy than most shows.
TSS: What is in store for you as an artist in 2022?
BIJOU: We're kicking off next year with my label tour through Q1. It's the DND Unlocked tour featuring myself, Blossom, Michael Sparks, Nostalgix, and Wednesday. They're all good friends of mine and artists I really believe in. Besides that I have a string of new releases planned out till the end of next year that I'm super excited about.
TSS: Any New Year's resolutions you'd like to share?
BIJOU: I'm actually kicking all sweets for the first three months of the year. For anyone who knows me well they know how difficult this will be lol.
TSS: Anything else that you would like to add?
BIJOU: G HOUSE FOREVER!
So there you have it. BIJOU is always one to throw down high energy sets and you can catch him tomorrow, December 30 at the Grand Palace stage at 6:50 PM. Also, if you are unable to make the trip to the fest, don't you worry LA fam as he will be playing at Exchange on January 16 with Jack Beats b2b Taiki Nulight and Michael Sparks. You can grab tickets here.
We are extremely stoked for Decandence tomorrow and can't wait for BIJOU to do his thing! Tickets are still available so if you are looking for last minute plans be sure to grab them below and we will see all those who are going tomorrow!
Decadence Arizona | Tickets |
"Follow" Decadence Arizona: | Website | Facebook | Twitter |
Comments
comments