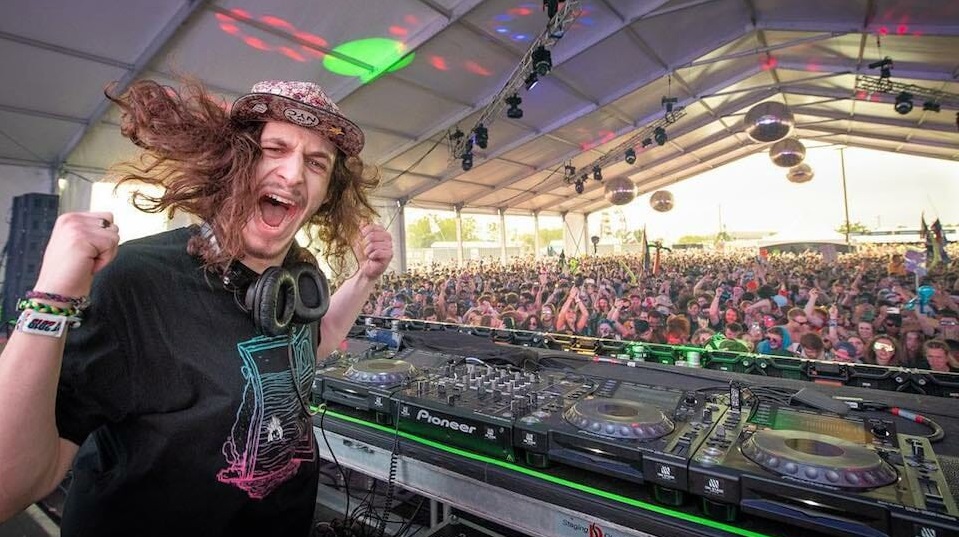 One of the hottest names in the world of bass music looks to take the next big step of his career with Subtronics announcing the release of his debut album,Fractals, by unveiling his new single "Spacetime."
Known for his mind-melting productions, his latest offering is a vocal-driven gem featuring Nevve that has been making the rounds quite a bit during his most recent sets.
Subtronics explains his newest "was originally called 'Las Vegas VIP' then 'Okeechobee WIP' then at one point 'Sparkles.' Basically, there are at least 5 different versions of the track, whereas my other song 'O.P.U.S.' was done in 3 hours. 'Spacetime'' took two entire years and I realized through the process there is a huge part of me that loves to write anthemic, emotional music. It might be one of my favorite parts about songwriting at the moment, or at least the most gratifying, and I was able to figure out how to translate my sound over to such a larger universe of feeling."
He adds, "Nevve sent a few different top lines and when everything came together it totally blew me away. I spent the next five months exporting it over and over and over and over and over and over again, nitpicking, trying to get every single tiny and small detail as dialed and as perfect as possible. I would say it is the hardest I've ever worked on a song to be honest, lol, almost drove me insane."
Check out Subtronics' bone-rattling blissful beauty below and enjoy!
Subtronics ft. Nevve – Spacetime | Download |
"Follow" Subtronics : | Facebook | Twitter | Soundcloud |
Comments
comments