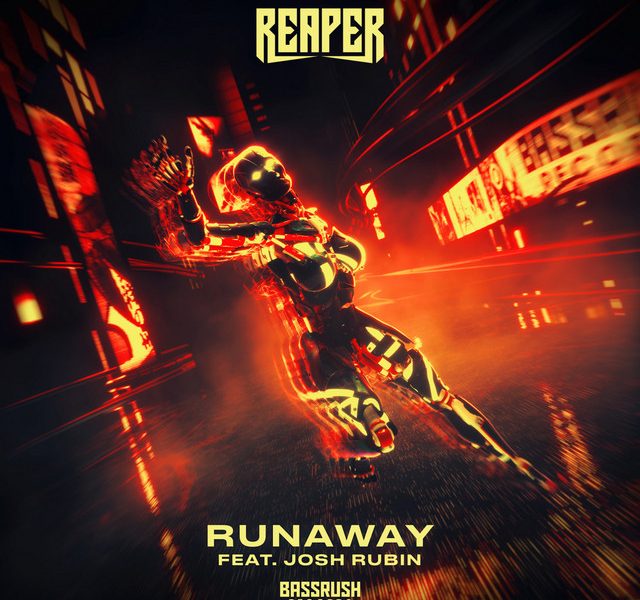 Always one to bring the bass, the masked mastermind REAPER has made his way back to Bassrush Records to unleash his emotionally-charged drum'n'bass beast "RUNAWAY" featuring Josh Rubin.
Certainly, no stranger to the powerhouse imprint, his latest addition to his arsenal is an exhilarating production fueled by Rubin's brooding vocals, boisterous guitar riffs and a relentless barrage of bass.
"'Runaway' is about the moment you discover a special someone and the realization that you'd risk anything to be with them," says REAPER. "This intense realization is represented by the hot-blooded basslines that surround Josh's hooks."
"The message of 'Runaway' can almost be completely summed up in the first line: 'How do I wake up and find you,' adds Josh Rubin. "Meaning how can I find the person of my dreams in real life. How do I make finding my soulmate a reality? It's a promise to both myself and that person that when I do find them, I'll never let them go. REAPER did such an amazing job capturing the intensity of those feelings in the music."
Feel the fury of REAPER's latest weapon "RUNAWAY" featuring Josh Rubin below.
REAPER ft. Josh Rubin – RUNAWAY | Download |
"Follow" REAPER : | Facebook | Twitter | Soundcloud |
Comments
comments