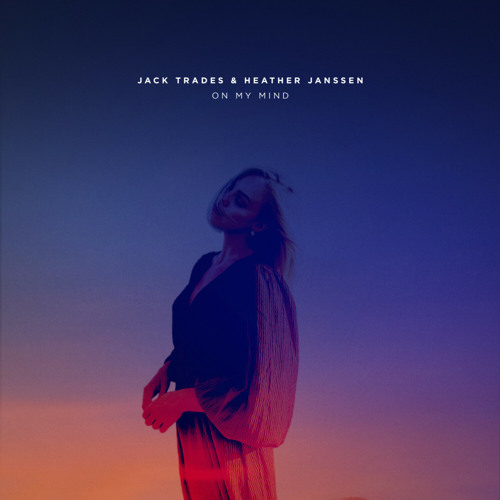 Jack Trades is a Canadian DJ/producer who emerged onto the scene in 2017 with dazzling debut singles "Hurt You Hard" and "High." He has released on labels such as Black Hole Recordings, Thrive Music, Physical Presents, and Armada Music while gaining the attention of artists such as Afrojack, Hardwell, Kaskade, Dimitri Vegas & Like Mike, and Oliver Heldens. Today, the producer connects with pop-contemporary artist Heather Janssen for "On My Mind."
"On My Mind" features an infectious bassline with Janssen's melodic voice painting a clear picture of a longing relationship. Piano chords give layers to the vocals and bassline while there is a bit of funkiness thrown in there as well. The energy is palpable from start to finish to lend credence to the raw subject matter of the song. You are able to both sing along and dance to the tune which makes it one you can't help to be happy with.
"I am an absolute sucker for songs that tackle the subject of relationships. Part of the reason being, we definitely grow and mature along the way but the truth is sometimes you just never get over that one special person. After 'Kill Me Slowly' it was a no-brainer in reaching out to Heather Janssen for a follow-up! No surprise here, she nails it yet again with her flawless writing, singing and emotion. Production wise, kept it very balanced to support her strong vocals but adding some dance piano elements to really give it some character. Although it took too many changes to get it right, was definitely worth it in the end. Hope you like the song as much as we do!" – Jack Trades
You can download and stream "On My Mind" now through the link below and it is out via Physical Presents. This is a great one to get you in the mood for the weekend and dance the days away. So check it out now and I know that Jack Trades and Heather Janssen will have this song on my mind.
Jack Trades & Heather Janssen – On My Mind | Download |
"Follow" Jack Trades: | Instagram | Twitter | Facebook | Soundcloud |
Comments
comments