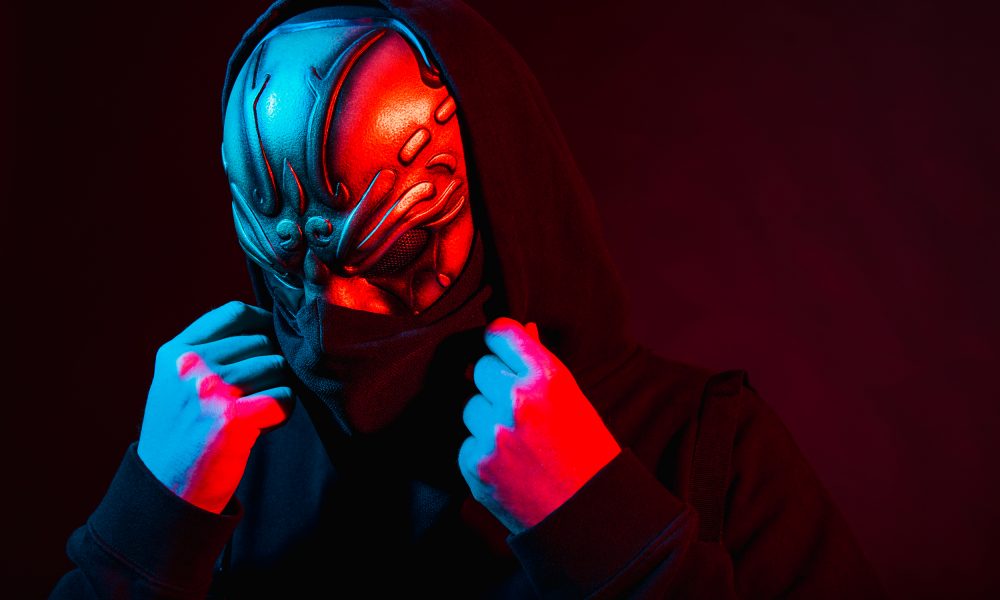 UZ has been a household name in the trap genre over the past decade. First breaking into the scene in 2012, he has been a pioneer to the genre and has helped it progress to what it is today. Coming up on the 10-year anniversary of the project, Guillaume P., aka DJ Troubl, aka UZ, is retiring the UZ moniker and starting anew. It has been quite the ride but given the artist's storied history, we can be sure the future will be bright for him. Today, his final single "Future" has been released.
The song opens up surprisingly calm before really getting weird with the first drop. The song begins to get darker and heavier as a myriad of production elements are thrown into the breakdown. The second drop is all-out trap. Blaring horns signal his blaze of glory as he goes out on a high. It is triumphant and the backing productions give the horns even more epicness to them. The song acts as both an ode to UZ himself but to trap music as a whole and it is quite the song to leave his fans with.
We were able to chat with UZ about "Future" and what is in store for his own future. Read below to get the scoop about it and how you can still catch UZ one last time.
TSS: What went into the making of "Future"?
UZ: At the time I was working on my 3rd Sample pack for Splice, "Real Trap Samples Vol.3." I worked on it for almost a year during the lockdown, and I needed to write demo tracks with it to showcase the pack. I came up with 3 ideas, with "Future" being one of them. At first, it was just an intro and a drop but it felt special to me. I sat on it for months, and eventually, I went back and finished it by reworking the intro and the first drop to make it futuristic and heavy, yet minimal. The middle breakdown section is inspired by more experimental music like Aphex Twins; calm, but intriguing and menacing at the same time. I really wanted to make the second drop sound like an anthem so I went with the trap horns which I never really used before. I wanted the track to be big and memorable so I went all-in with it.
TSS: The 'Trinity' (Deluxe Edition) will be your last official album as UZ. Does the album send you off in the way you want it to?
UZ: 'Trinity' was my best piece of music by far in my opinion. I have released a lot of music during my career as UZ but I feel like 'Trinity' was the special one. The feedback was also amazing. I wrote it sober, which was new to me, and my ideas were clearer than ever. The vision was to write music influenced by my whole career as a musician, not just UZ. I loved working with so many talented artists and long-time collaborators like HUCCI, UNKWN, etc. I really pushed myself to write the best music I could – bangers, of course – but also more melodic stuff like "Trinity", and I loved every minute of it. Now, the Deluxe Edition will add value to the original album project with 2 originals, "Focus" and "Future," and 11 amazing remixes by some great producers, such as LYNY, Bailo, Sebjin, Chromonicci, HWLS, and many more. Not only that, but I mixed the whole project into a 90-minute continuous DJ mix in order to push the listening experience to another level. I couldn't dream of a better final project.
TSS: How did you choose the artists to feature as remixers in the 'Trinity' (Deluxe) LP?
UZ: As an A&R for my label Quality Good Records, I am always watching the scene for new talent from all around the globe. Sebjin and Basstrick are both French. Their sound is very different but both remixes are amazing. LYNY, bd hbt, yojas, Dilip, and Anti. from the US are incredible. I love that generation of producers because they don't overproduce their music and keep it bouncy. Bailo has done an amazing job with a heavy trap remix which is guaranteed to break your neck. Chromonicci, who released an EP on QGR last year, delivered a super funky remix of my track with BISHU. HWLS from Australia is one of my favorites; his music is very unique and his version of "Monster" is stunning. Great Dane from LA came through with a very refreshing, bouncy, hip-hop-influenced remix. To complete the casting we have Shöckface, who I've been following for a minute. We organized a remix contest on Audius and he won with his version of "Fire" feat. Solosam.
TSS: What is next for you after UZ?
UZ: I go through 5-10 year periods where I concentrate all my energy on a project. We will be celebrating the 10th anniversary of the UZ project in 2022 with a worldwide tour. For a long time, I've been wondering what is going to be next for me but the pandemic, and more precisely, the lockdown has been an eye-opening experience. I come from a more organic music background, having started DJing around 95/96. I've always been passionate about Hip Hop music and its sampling culture. Digging, finding, and discovering Jazz artists, obscure music libraries, and rare grooves, samples by producers like Madlib, Jaydee, and Pete Rock is what I've always lived for. I have hundreds and hundreds of vinyl and I listen to them every day. I recently started a new project which is heavily influenced by 70s' Library Music from artists like David Axelrod, Marc Moulin, or Serge Gainsbourg. This is very different and far away from electronic music. It is a more mature version of my music – more organic. I can't wait to share it with the world in 2022.
TSS: What is the plan for Quality Good Records?
UZ: We will continue bringing to the forefront fresh new upcoming talents. That has and will always be the DNA of Quality Goods. We don't care about their follower count on social media or their size as an artist; it's all about the music and only about the music. We will also be pushing even more a select few artists by releasing bigger format projects like EPs and albums, showcasing their signature sound and narrative as an artist. You will see comebacks of stars from the label & some familiar names ;-) I won't say anything more so that it remains a surprise but I am pretty stoked about what's in the books for next year!
So there you have it! The 'Trinity' (Deluxe) LP will be out on October 22 so be sure to grab that fire once it is out and help send UZ out in style. Also be sure to catch him on tour in 2022 once it is announced. It is certainly the end of an era but we are excited to see what is next for Guillaume P. as we know his history is rich and whatever it is will be a success.
UZ – Future | Download |
"Follow" UZ: | Instagram | Twitter | Soundcloud |
Comments
comments