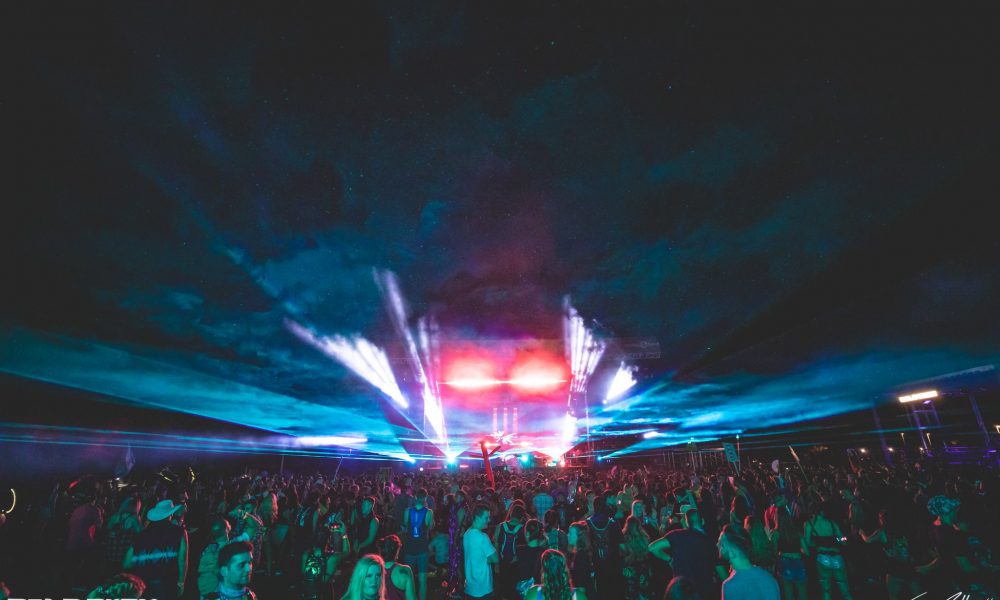 It is finally almost here, Goldrush Festival in Phoenix. The first festival since before COVID for local event producer Relentless Beats. With the festival just being days away, the much anticipated set times are finally here and you can view them in full below.
Along with the set times, Relentless Beats also dropped some exciting news about what is to be featured at the festival grounds.
The grounds: The grounds themselves will feature the festival's most expansive layout to date, featuring three main stages. The Golden Gorge Megastructure, boasting unique stage production design not previously seen during Relentless' summer series; the Hideout with a brand new VIP & table experience, booths on stage, and a three-level deck; and Pioneer's Peak, which will showcase our bass acts.
Six Gun Performance Theatre: Take part in the action outside of the main stages with the Six Gun Performance Theatre located in the heart of the Western Town. At the Six Gun Performance Theatre, watch Live Stand-Up, a Magic Show, Stunt Performances, and even sing a little Karaoke! This experience is brought to you by Debbie's Dispensary.
Weird & Wonderful: The circus is rolling into Rawhide! We're thrilled to share Weird & Wonderful featuring the Zoppe Italian Family Circus roaming character actors, immersive décor, and two parades each night. This experience is located near The Hideout stage! This experience is brought to you by Strainge Beast Hard Kombucha.
Moonshiners Art Walk: Step foot in the Moonshiner's Art Walk, where you can rest your gaze on several art displays as well as live painting exhibits from some amazing Arizona artists. This experience is brought to you by Mint Dispensary.
Mission Patio Silent Disco: We're excited for our Silent Disco experience to return to Goldrush, this time with two channels and on the Rawhide Mission Patio! Get a taste of some of Arizona and beyond's talent, its gonna be poppin' with a 4ft disco ball as the centerpiece! This experience is brought to you by BeatBox Beverages.
Tumble Weed Park: Join us at Tumble Weed Park, where not only can you learn about tons of Cannabis and Dispensary companies in AZ but also catch some of the hottest up-and-coming talents in the region on a cannabis-themed art car! This experience is brought to you by PuraEarth.
If this isn't enough, you can also check out the festival map below for some other fun surprises. Tickets are still available so if this post has convinced you to join in on the action be sure to grab them below before prices increase on Thursday at midnight. We are stoked for the return of the festival scene in Arizona and can't wait to see you all there!
Goldrush Music Festival | Tickets |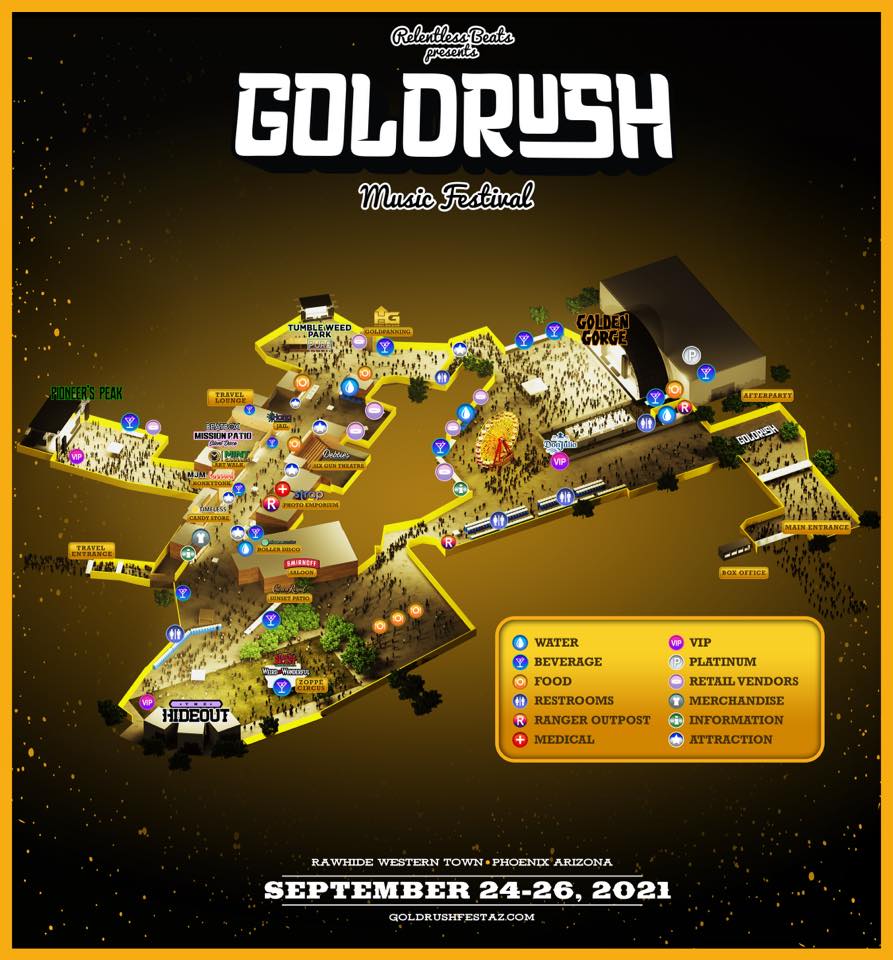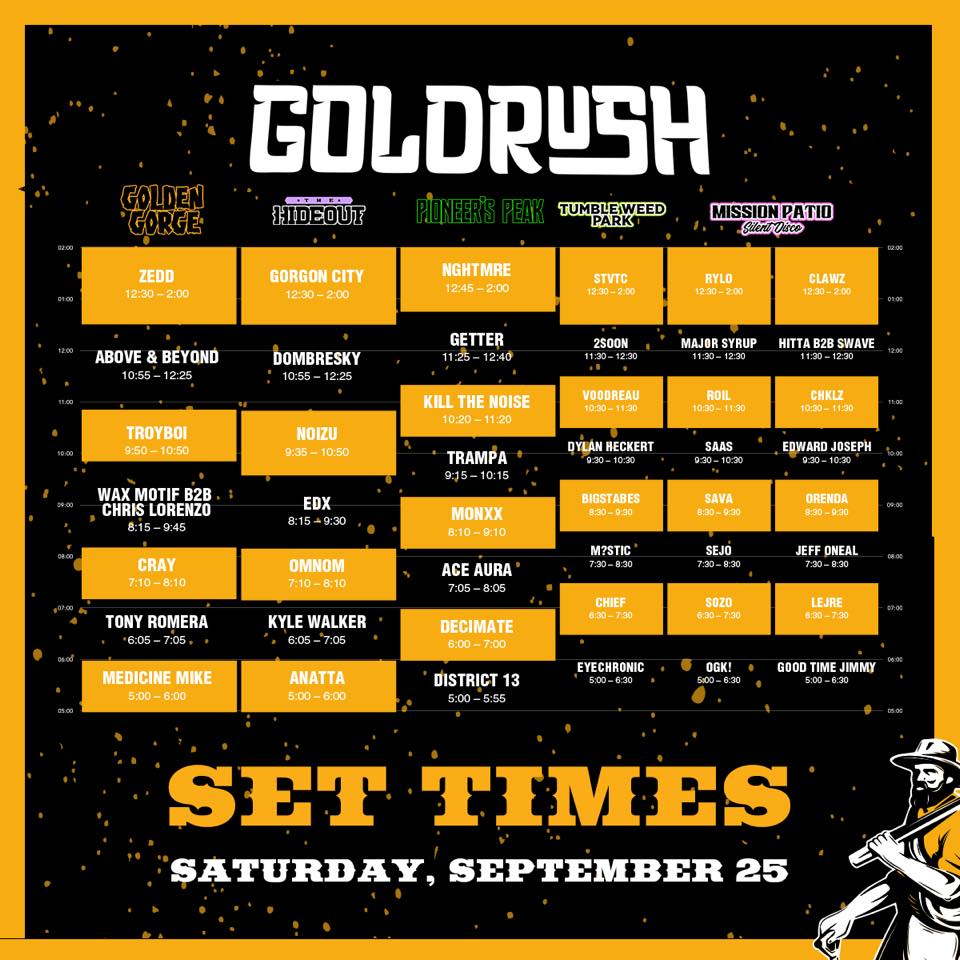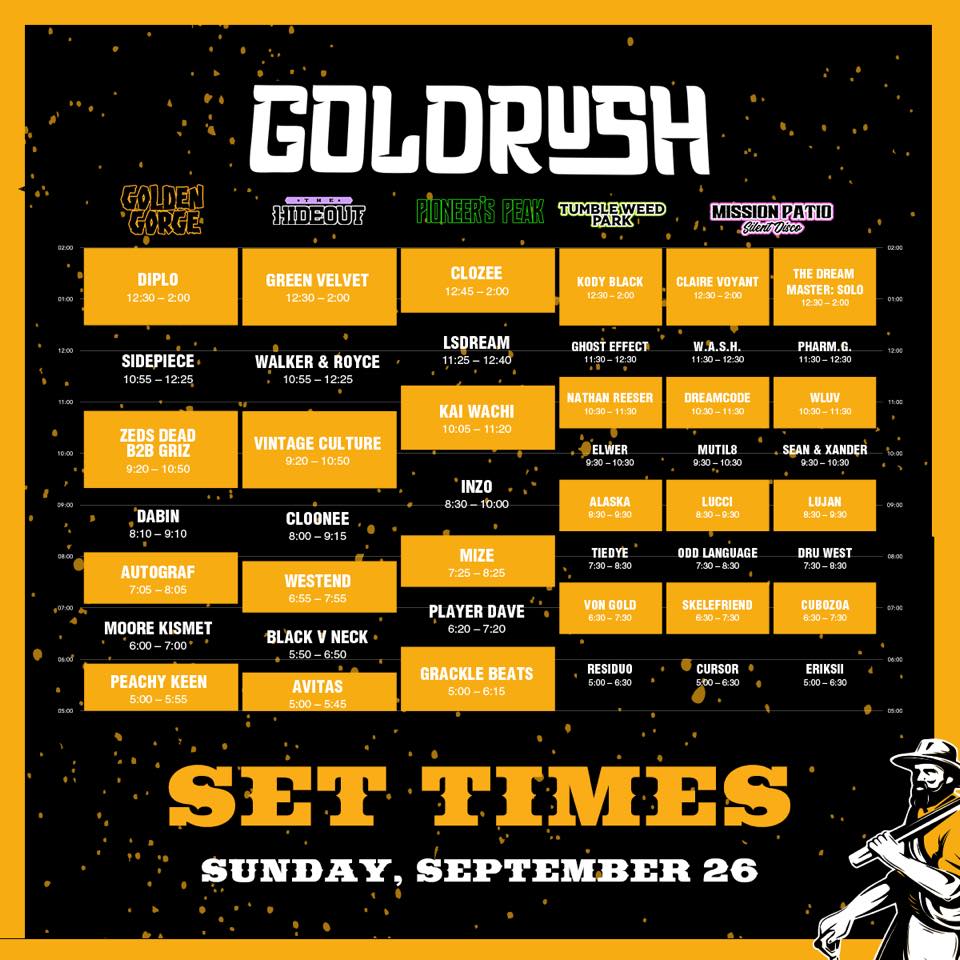 "Follow" Goldrush Music Festival | Facebook | Twitter | Website
Comments
comments