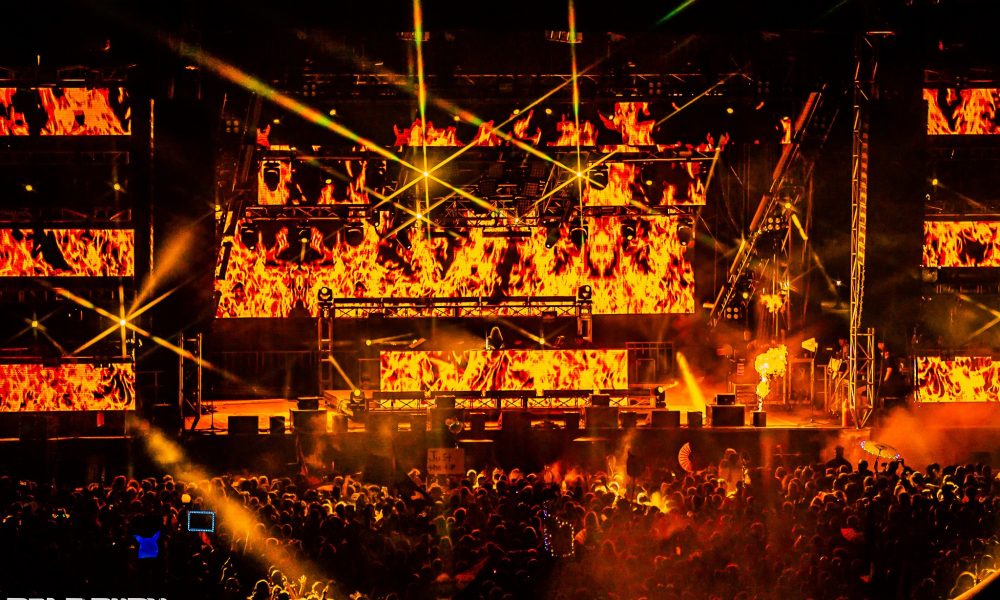 Festival season is right around the corner in AZ. It has been a nearly two year hiatus since Relentless Beats was able to throw a festival and they have been biting at the chomps to get back at it. Well the time is finally about to come for the return of Goldrush and the team at RB sat down with us to tell us all about what is in store.
TSS: Is there anything you have to do differently to plan a post-pandemic festival than you had to do previously?
Relentless Beats: Besides the more obvious steps that we instituted in 2020 with the pod concert series, we are always trying to do better than the event before- constantly building and reinventing. Our safety team keeps an eye on things and works with our event production team to make sure each of our events is safe for our fans, artists, and staff.
TSS: What has changed in the landscape since the last festival that your team has planned?
RB: We have always been thorough event producers, so this level of preparedness is in our DNA. That being said, there are new and more complex things to consider to have a safe and successful show. Even beyond the pandemic challenges presented, we also introduced a Summer Concert Series during a time of year when our shows usually are inside. It can get hot in Arizona, and the summer likes to monsoon, but the Relentless team stepped up, and we had our biggest productions to date. In the end, we were able to produce ten successful shows that set us up for a big festival season this Fall.
TSS: How does it feel to see the light at the end of the tunnel and plan a festival after nearly two years between them?
RB: We are really excited for Goldrush and to keep the momentum going from the summer concert series. This will be our first full festival back since 2019 and a culmination of all the ideas and excitement, which will make for an amazing fan experience.
TSS: What inspired the decision to make Goldrush three days this year?
RB: It's something I've always wanted to do. The Western Town is a surreal site for a music festival and provides an unparalleled atmosphere for our fans, so the more time we spend there together, the better the memories will be.
TSS: The megastructure stage which you guys built has been a big hit during your summer concert series. Is that here to stay for Goldrush, or will there be a new main stage set up for the festival?
RB: Goldrush takes place in & around the Rawhide Western Town, which helps us continue to build the theme of this festival out. The current plans focus on the fan experience, which is tied hardcore to every building you find in town and along the outskirts. Plus, it does look like we are including the megastructure in the design :)
TSS: What exciting things do you have in store for the festival this year besides adding the extra day?
RB: We introduced some Goldrush travel packages this year to attract fans from outside of Phoenix and allow those local to the area to have the option to stay close to the site throughout the weekend. We have also elevated our VIP and table experiences, which we started during the summer concert series. You can find all information on our site at relentlessbeats.com.
So there you have it folks! The return of festivals in Arizona has been highly anticipated but we expect the anticipation for this to really be like none other. With the festival still being a few weeks out it is going to be hard to contain our excitement until day one, but we are going to do our best. If you haven't already get your tickets now as you will not want to miss the biggest show of the fall out in the West.
Goldrush Music Festival | Tickets |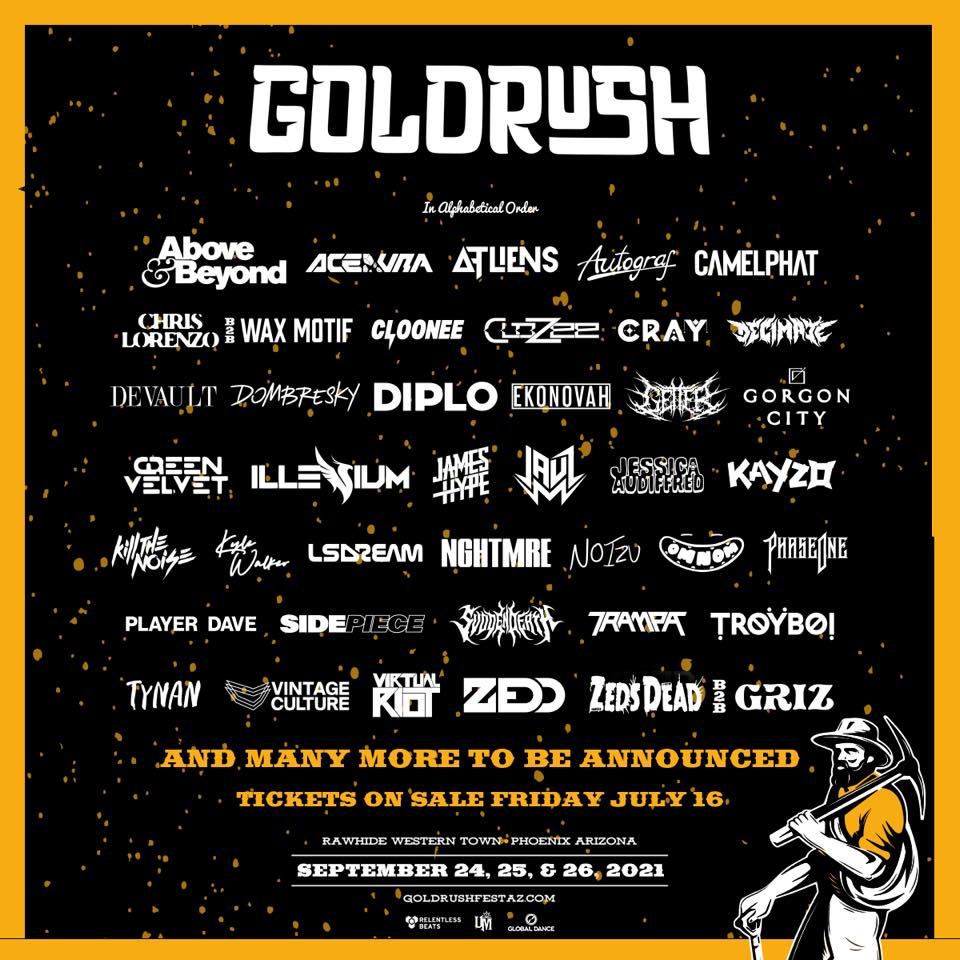 "Follow" Goldrush Music Festival | Facebook | Twitter | Website
Comments
comments