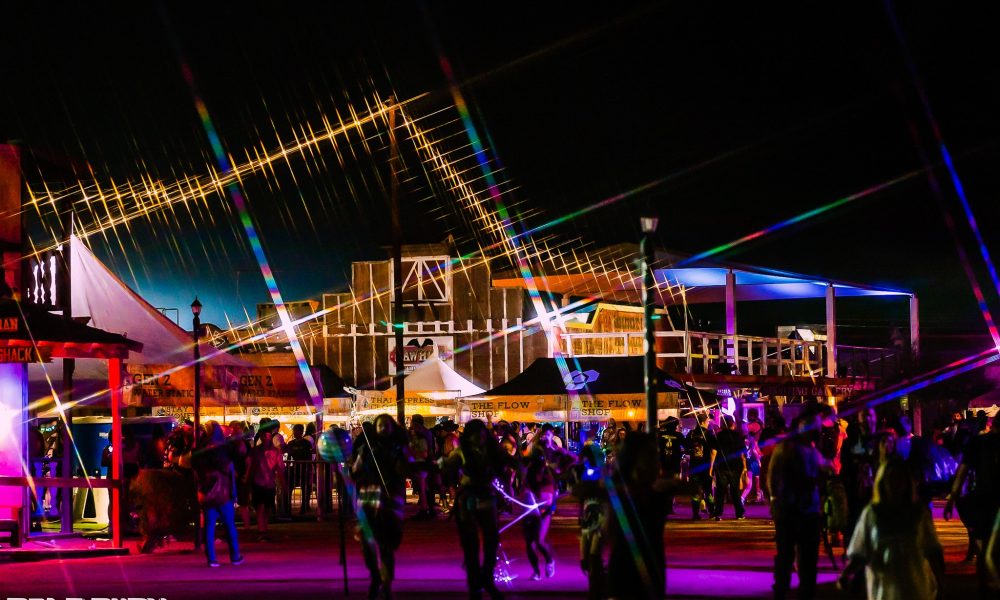 We are just over four weeks away from Relentless Beat's biggest festival to date with Goldrush. As we near closer to that time, the announcements don't stop. With that being said, the RB team announced the final additions to their lineup along with single day tickets. Phase two additions include: Black V Neck, Cosmic Gate, EDX, Monxx, Seth Troxler b2b Tiga, Walker & Royce, and more. With these additional artists being announced on top of those from phase one, I'd say this is quite the doozy.
Relentless Beats also announced that they will have a revamped version of their Megastructure stage which became a hit over the summer. Those of you following along with us here already knew that though as they spilled those details in our recent interview with the team. Artists playing the main stage include: Illenium, Above & Beyond, Zedd, Zeds Dead b2b GRiZ, and more. Those are quite the names to be gracing what is to be an epic stage.
Along with all of this news, Goldrush will also feature the Six Gun Performance Theatre where you can catch live stand-up comedy, karaoke, magic shows, and stunt performances. So when you are looking for some downtime from the music, the entertainment doesn't have to stop.
Tickets have been on sale for some time now and will continue to go up in price. If you haven't grabbed yours yet, be sure to get them ASAP to secure the best price! You can grab those through the link below as well as check out the day-by-day lineup to start planning your adventure. We can't wait to see you all out West!
Goldrush Music Festival | Tickets |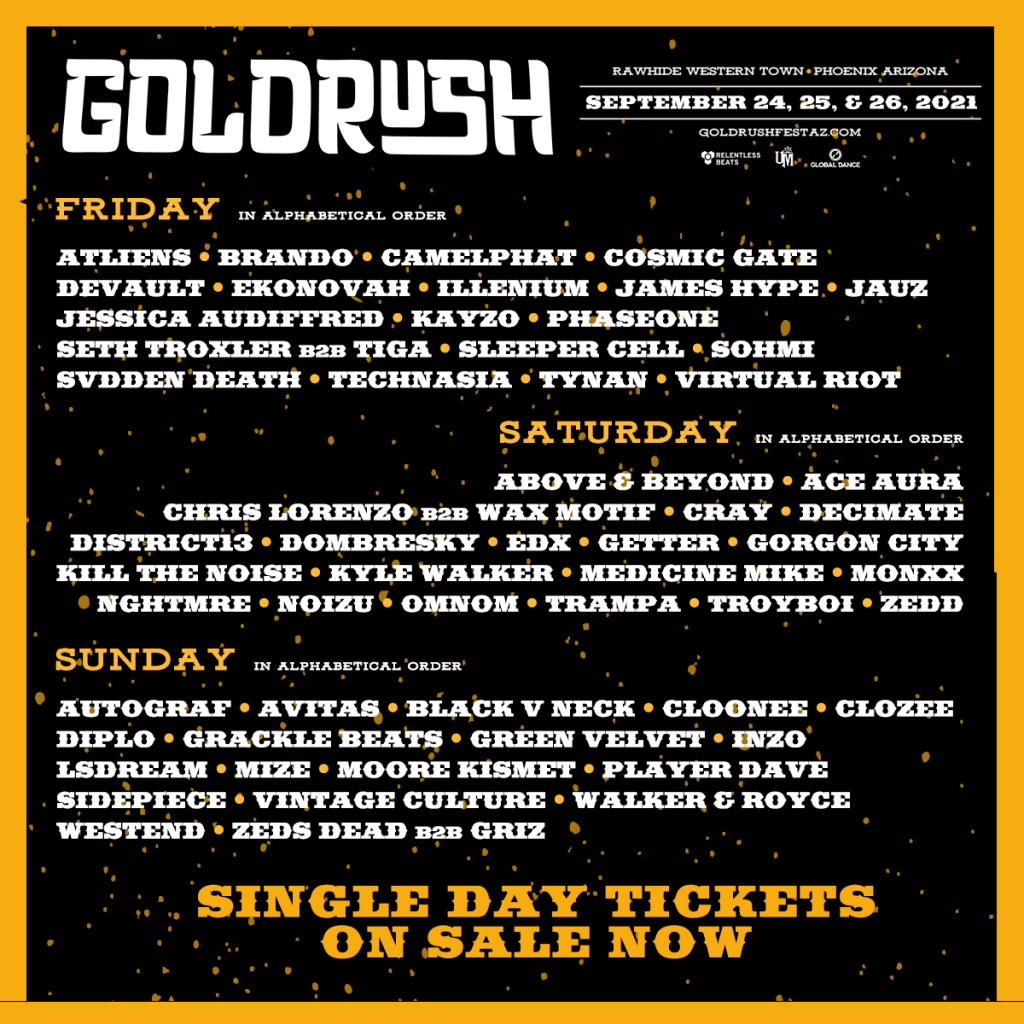 "Follow" Goldrush Music Festival | Facebook | Twitter | Website
Comments
comments