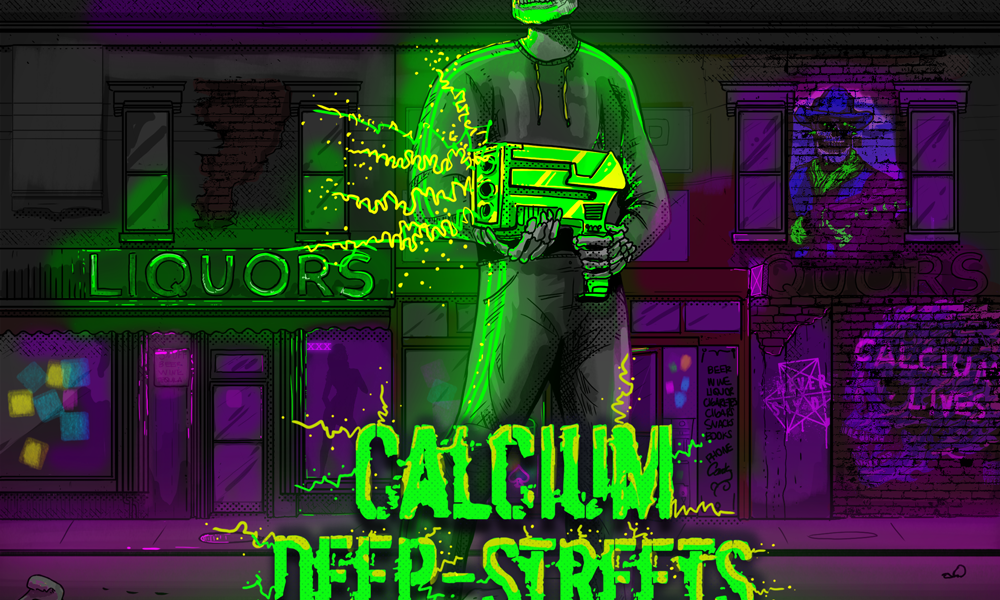 Calcium is back today after the release of his massive Dissolve EP from earlier this year on Disciple. The hard-hitting producer of so-called bone music has brought us his newest single "Deep Streets" to release to the world.
"Deep Streets" is a medley of everything you want as a dubstep fan. It opens with some sunshiney, top down on the car guitar strings before descending into madness. The song as a whole is chaotic, as if you were going through Willy Wonka's tunnel of terror. You are brought from one phase right into the next, making it sound almost like it is a compilation mini-mix rather than just a single song. The intro is eventually thrown back into the middle of this bombardment of bass and synths before being transitioned out again for more helter skelter. The song does close with a few more strums of the opening guitar, signaling that you have made it through the deep streets.
You can grab "Deep Streets" now via Never Say Die. Calcium really put in a lot of work with this one, making it one of his more unique songs in my opinion and just something you overall don't hear much of in the scene. So check it out now and be prepared as you ride through the deep streets.
Calcium – Deep Streets | Download |
"Follow" Calcium: | Facebook | Twitter | Soundcloud | Facebook | Instagram |
Comments
comments