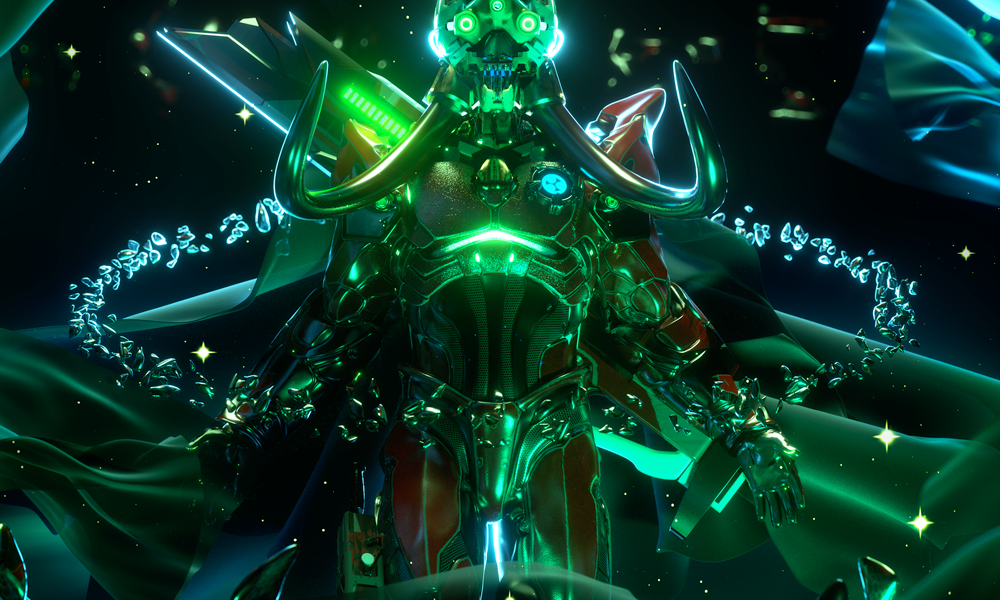 Kompany and IVORY and no strangers to each other. The two producers have teamed up twice in the past. The first time was "Dragon's Story" on IVORY's 'Next Level' EP released in 2018 and the second was a few month later as a remix of Snail's "To the Grave." The pair are now back together for the first time since all the way back then for their new single "Nibiru" on Never Say Die.
"Nibiru" goes in a bit of a different route than what you would expect from these heavy-hitters. The track opens with indecipherable chanting as a cosmic force washes over you. You can sense something big and imminent is on its way. The song then breaks down from this uneasy calmness to full-blown calamity. Space bass is the name of the game here as the blaring drop comes in. The normal wubz and basslines you would typically associate with this duo are thrown out the window for something all new and unique. Chaos ensues as various alarm sounds (including everyone's favorite iPhone alarm) and synths are strewn together. The uneasy feeling from before is now a full blown panic as the drop goes on.
Nibiru can refer to the doomsday event where Earth collides or nearly misses colliding with a large planetary object. I think this song relays that feeling well with its otherworldly sounds and artwork.
You can grab "Nibiru" now and stream in full through the links below. When we saw this collab come across our desks we became giddy with excitement as we knew from Kompany and IVORY's past ventures with each other that this would be something great. The two delivered and we hope that the song doesn't signal an actual doomsday for us, but rather, a fresh start.
Kompany & IVORY – Nibiru | Download |
"Follow" Kompany: | Instagram | Twitter | Soundcloud |
"Follow" IVORY: | Instagram | Twitter | Soundcloud |
Comments
comments