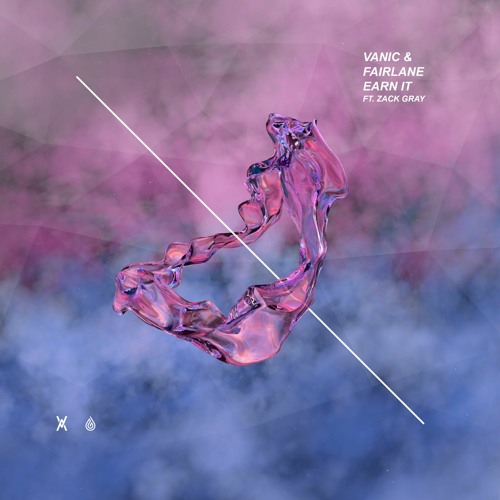 With "Run" still in heavy rotation, Vanic has teamed with Fairlane and Zack Gray for his newest album single coming in the form of "Earn It."
Continuing to showcase his production prowess once again with a booming vocal-driven gem that serves as an exhilarating hybrid of both house and trap, "Earn It" is a high-octane tune letting their world know this upcoming body of work is going to feature a little bit of everything.
"The lyrics in 'Earn It' are meant to depict the internal struggle experienced by a child who's lost one of their parents to addiction. The phrase 'it's like you've forgotten what you loved' really ties the story together, and gives the listener a brief look into the world of substance abuse and the effects that it can have on the loved ones around you. As it can be difficult to forgive someone (even along their path towards sobriety), we felt the line 'just come back and earn it' did an amazing job of weighing in on the importance of working towards forgiveness and trust, not just simply asking for it," Vanic explains.
Stream Vanic's latest album single below and enjoy!
Vanic X Fairlane ft. Zack Gray – Earn It | Download |
"Follow" Vanic : | Facebook | Twitter | Soundcloud |
"Follow" Fairlane : | Facebook | Twitter | Soundcloud |
Comments
comments