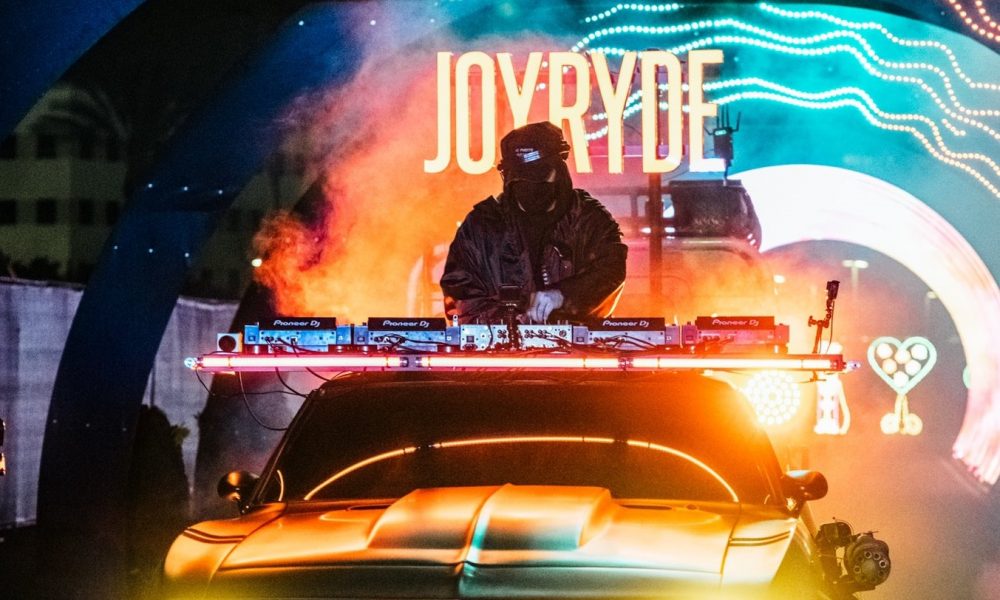 If you're an avid dance music fan, it's safe to say you've heard of Insomniac's Electric Mile, the mind-blowing drive-thru audiovisual experience Southern California from the creative minds behind Electric Daisy Carnival (EDC).
While those outside of California may not be able to witness the awe-inspiring display due to the current coronavirus travel restrictions in addition to the ongoing pandemic itself, Insomniac has come through in a big way so music lovers across the globe can experience Electric Mile.
The one and only JOYRYDE threw down a set while making the trip through the electronic wonderland and the full set has officially made its way to Youtube!
Not only will viewers get to witness Electric Mile for themselves, they also get a high-octane JOYRYDE set which includes tracks from the likes of Bushbaby, Knife Party, Cheyenne Giles and X&G plus plenty of his fiery originals.
Sit back, relax take a trip through Insomniac's Electric Mile with JOYRYDE without leaving the comfort of your own home below. Enjoy!
JOYRYDE at Electric Mile |
"Follow" JOYRYDE : | Facebook | Twitter | Soundcloud |
Comments
comments