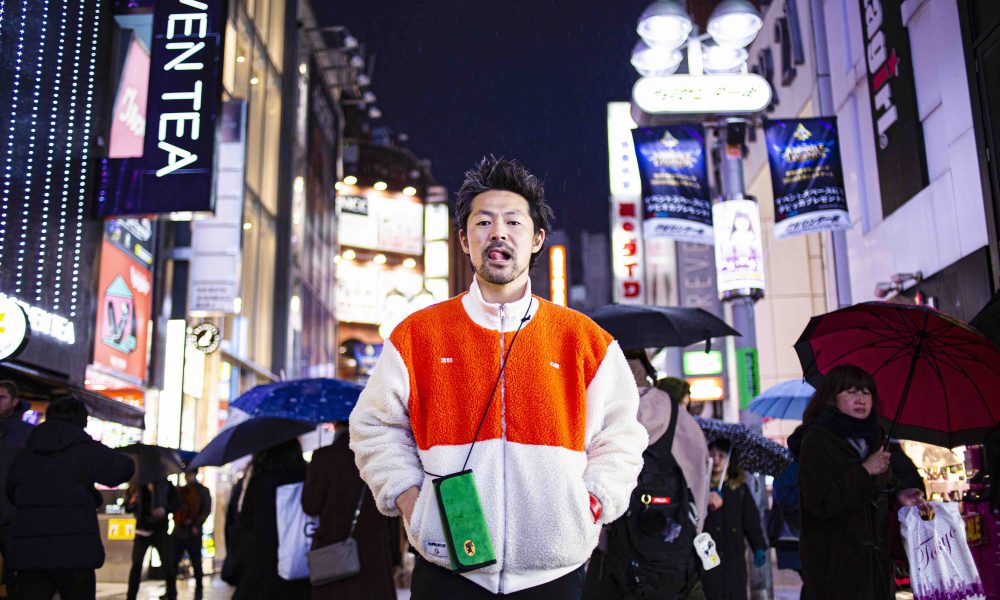 Over the past year JAXX DA FISHWORKS has steadily been climbing up the ranks in the bass house scene. The Japanese DJ/producer has been hitting it hard, with releases on labels such as Insomniac Records, Mad Decent, NEXT HQ, Main Course, and Night Bass where he has really found a home. Today, Night Bass is welcoming him back with open arms for the release of his two-track '100 Percent' EP and we got the premiere for the b-side "In My House."
"In My House" is an edgy bass house tune featuring an infectious vocal sample detailing the woozy experiences of the narrator. The song features punching synths and pounding basslines to combine for a classic bass heavy drop which will sure to be a favorite for all the shufflers out there. The energy flows all throughout the song and it never lets up once it gets going. This song epitomizes the old school Night Bass sound and is the perfect fit for the label.
The '100 Percent' EP is out today and you can grab it and stream through the link below. Be sure to go and check out the title track as well because that one is just as zany as this. JAXX DA FISHWORKS has really honed in on this genre which has slowly been becoming less saturated over the past few years as the initial injection of artists in it have moved on. He proves with this EP that there is still plenty of life in the genre and ways to be creative. I feel he accomplished something fun with these songs. So go ahead, listen below and get to partying 100 percent.
JAXX DA FISHWORKS – In My House | Download |
"Follow" JAXX DA FISHWORKS: | Facebook | Twitter | Soundcloud |
Comments
comments