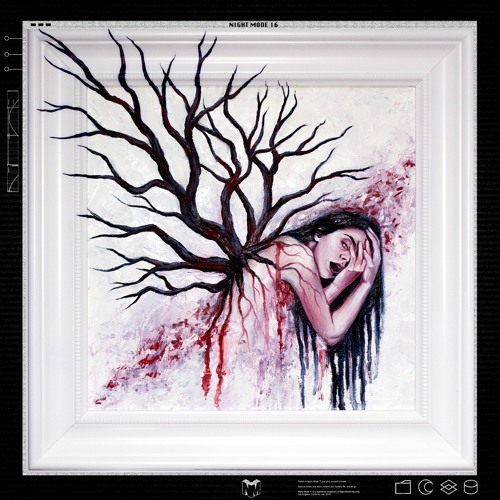 If you're looking to take a true musical journey today, this new one from AWAY, Roniit and Crywolf is a simply stunning collaboration that will blow your mind.
"'Parasite' is about the subconscious, unsettling allure of self-destruction within us all. The parasite is the darkness inside that tells us to numb the pain, to self-medicate, to run full speed toward instant gratification. This song is about the daily battle we wage inside ourselves against dissociation, addiction, and the forces of annihilation," AWAY explains.
Before ending up as a curiously perfect super-collab between the aesthetic minds of frequent co-conspirators AWAY, Roniit, and Crywolf, "Parasite" initially began as an experimental private writing exercise for Roniit. Her goal was to make a song in one night with absolutely no boundaries, standards, or regard for external factors or branding. What came out was raw anger – an emotion rarely heard in the writing or production of Roniit's typically ethereal music. After hearing the scratch track, AWAY immediately heard the potential and asked to work with it, bringing his mastery of his signature dark and distorted style, quickly developing it into a full track that blew away both of their expectations. Feeling like something was missing from the end, AWAY and Roniit brought in Crywolf, who helped perfect the writing, and jumped in to craft an ending section that takes the last portion of the song into his own dark world, a final plummet into the void.
Take a listen to this colossal collaboration below.
AWAY x Roniit x Crywolf – Parasite | Download |
"Follow" AWAY : | Facebook | Twitter | Soundcloud |
"Follow" Roniit : | Facebook | Twitter | Soundcloud |
"Follow" Crywolf : | Facebook | Twitter | Soundcloud |
Comments
comments