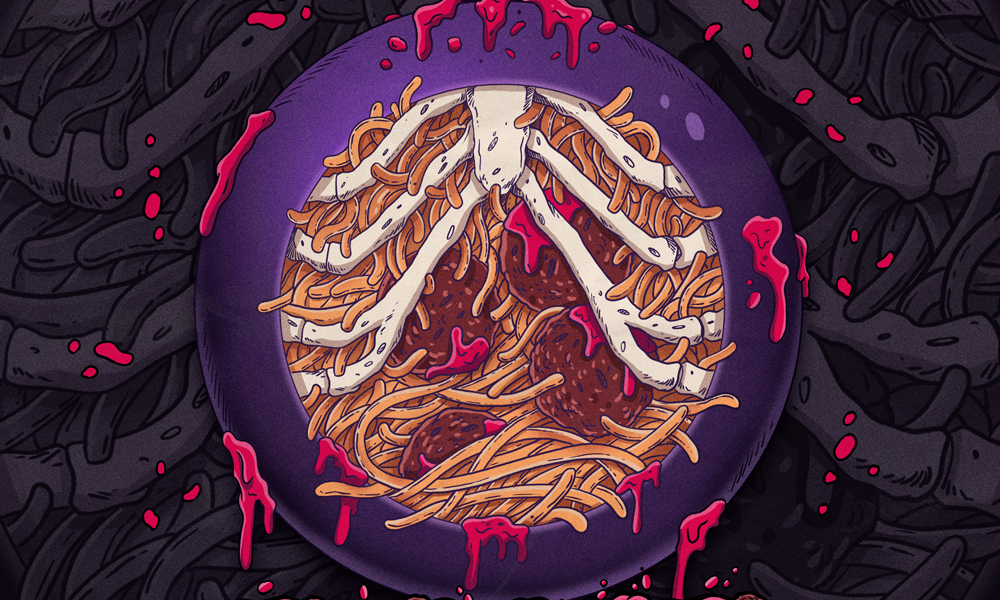 Meatball Mafia rise up! Your favorite pasta-based musician Spag Heddy is back and is getting grimier than ever. The dubstep producer is coming at you on this fine New Music Friday with his latest offering "Bomb."
"Bomb" starts out with a suspenseful sci-fi alert before dropping 'the bomb' on you throughout the next three minutes of the song. Once the drop comes there is no letting up. Glitchy synths and bombard you and are the mainstay of the tune. There is a constant cutting in-and-out which keeps you on your toes wondering what is going to happen next. There is a ton of energy packed into this, and you can really say that Spag Heddy held nothing back and brought out the nuke.
You can stream and download "Bomb" now through all your favorite channels and is released via Never Say Die. This is a fun one that Spag Heddy has brought to us as it packs a large punch and has you guessing what is going to happen next as no part of the production is exactly the same as the previous part. So check out the song now down below and prepare yourselves for the destruction that will hit your speakers.
Spag Heddy – Bomb | Download |
"Follow" Spag Heddy: | Facebook | Twitter | Soundcloud |
Comments
comments