You've all have probably seen videos of drive-in shows happening in Europe but now they have made their way to the west coast United States. This Friday and Saturday, prepare for Carnage's Road Rave festival in Arizona. Hosted by Relentless Beats, the festival will feature two nights of hard-hitting music each with their own similar but unique lineups. This was initially slated for one night on Saturday, but after such high demand Friday night's show was added just last week. Each night will feature Dr. Fresch b2b BIJOU, Hulk Gang (4B and Valentino Khan), and Carnage. Friday you can see Blossom and Deorro while on Saturday you can catch PAZ and SAYMYNAME. These lineups are both killer and will have crazy energy.
In these days during the COVID-19 crisis, artists and production companies need to get innovative and this is one way it can be achieved. There will obviously be a lot of question marks about how successful this can be but Relentless Beats has one of the best reputations in the business and if anyone can knock this out of the park it is them. There are also likely many questions from the public and Relentless Beats did their best to answer them in this FAQ.
Limited tickets still remain for Friday which you can get through the link here or down below. This very well may be a once-in-a-lifetime event so if you are in the area hurry up and grab a ticket before they are gone. It will be interesting to see how this goes and to hear the feedback. If all goes well, this could be a fixture during the duration of the pandemic. So come drive on down and honk your horns if you are ready for the Road Rave!
Road Rave | Friday Tickets |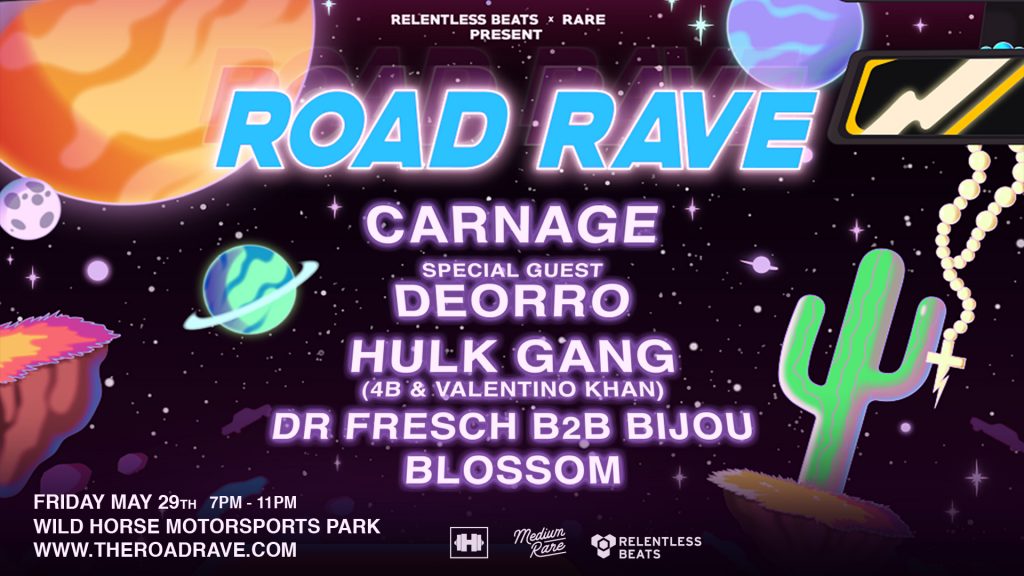 "Follow" Relentless Beats: | Facebook | Twitter | Website |
Comments
comments