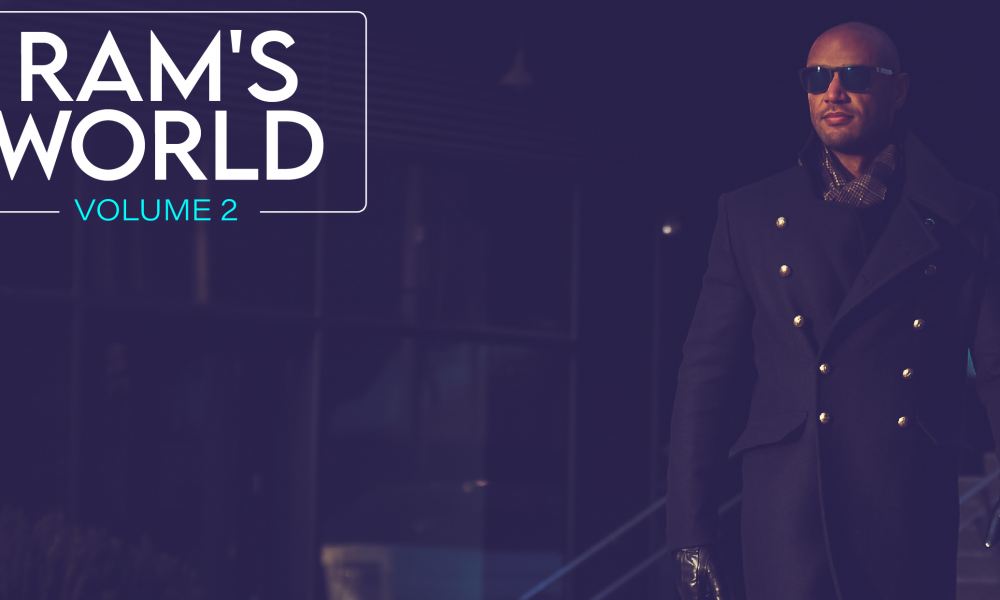 New York based artist, Ghost RAM, hits us with his latest music venture, "RAM's World: Volume 2". This is the follow-up to his popular RAM's World Vol.1 mix that was released last January. Volume 2 recaptures the energetic formula of the highly acclaimed debut mix that has been streamed over 120,000 times.
As with the first mix, Volume 2 blends multiple genres to create a lively and uplifting atmosphere. The first half of the mix features up-tempo big room tracks that seamlessly transition into a chilled and melodic breakdown section. The final mix is dramatically closed out by a slew of energetic future bass remixes of numerous pop and EDM classics.
"I approached the project as though I was creating a monster festival set," says Ghost RAM. "I wanted to take listeners on a musical journey where they'll hear new music, new takes on their favorite classics, as well as a few tracks they probably wouldn't expect to be paired together."
Ghost RAM plans to release Vol. 3 in the summer. He's currently home in New York recording his debut single.
Ghost RAM – RAM's World: Volume 2 | Download |
"Follow" Ghost RAM: | Instagram | Twitter | Soundcloud |
TRACKLIST:
1. Blinders x Jonas Aden x Castion x Splizz – Relieve Me a Lie (JLENS Edit)
2. Roddy Ricch – The Box (AYOR Remix)
3. Young Thug + Gunna – Hot (PlayTime Edit)
4. Destructo + Yo Gotti – Loaded (SQWAD Remix)
5. Raven + Kreyn x Jidenna – Lose Control (Ghost RAM Edit)
6. BROHUG – Ready
7. Kaskade – Fire In Your New Shoes (Sultan & Ned Shephard Electric Daisy Remix)
8. Stevie Krash – Hold You Now
9. Matisse & Sadko – Strings Again
10. Zhu – Cocaine Model (Bender Remix)
11. Phoenix – 1901 (Baaku & Zaphure Remix)
12. John Dahlbäck + Benjin – Chants
13. NERVO + LUX x The Supremes – Why Do I (Ghost RAM Edit)
14. Rihanna x Tall Heights + Kaz James – We Found Love (Ghost RAM Edit)
15. Blood Groves x Kikis – Afloat (Gregory Esayan Remix)
16. I See Colors + Evan Olmos – I See Colors
17. Whitney Houston – I Wanna Dance With Somebody (Kepa Remix)
18. RMR – Rascal (Dave Edwards Remix)
19. The Killers – Mr. Brightside (Two Friends Remix)
20. Otto Knows – Million Voices (Win and Woo Remix)
21. Yellow Card + Subtact – Ocean Avenue (BENZI x Saber Edit)
22. Luca Lush + Kid Travis – All Girls Are The Same
23. YFN Lucci – Everyday We Lit (Kameo Remix)
24. Lana Del Rey – Summertime Sadness (ETC!ETC! Remix)
25. Benny Blanco + Khalid + Halsey – Eastside (Finnet Remix)
26. Post Malone – White Iverson (TANTRUM Remix)
27. RL Grime x San Holo – Feel Free to Lift Me (So Sus Edit)
28. The Temper Trap – Sweet Disposition (Codeko x LZRD Remix)
Comments
comments