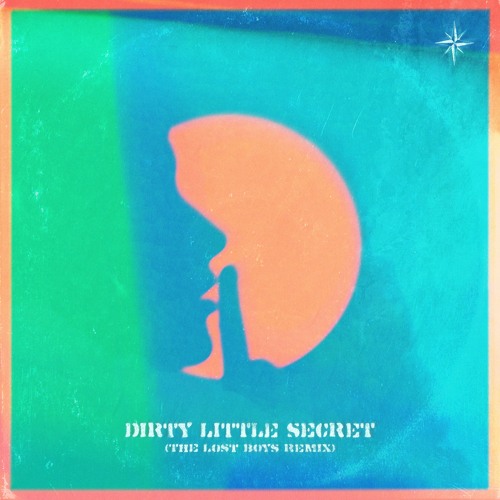 With the last month and a half being quite a stressful time for most due to the coronavirus pandemic, it may be difficult to get in the party mood especially during this period of social isolation but The Lost Boys are here to help!
Always being a duo to put a playful spin on some of the biggest tracks out no matter the genre, this time around they've given The All-American Rejects' "Dirty Little Secret" a colorful makeover perfect for any party playlist.
The Lost Boys paint a vivid picture, "WHAT IS UP PARTY PEOPLE?! It's your friendly neighborhood lost boys. We are back in action during this good ole coronavirus, bringing you the hottest jams for your summer slammers. Imagine you're chillin' in the backyard, staring down the last cup, about to take your redemption shot…the whole is here, watching you…DJ FR4TB0i just dropped this record, everyone singing "I'LL KEEP YOU MY DIRTY LITTLE SECRET". Ice is running through your veins, you're feeling good. Right as the drop is approaching, you look up to the girl you've always wanted to be with, staring back at you from the deck…confidence is building…you think, "what would MJ do?". EYES CLOSED, FREE THROW."
"As you close them pups, you can feel her and the squad looking at you. Tension is rising. You take the shot. Dink, Dink, Dink, Drop…right out the side of the cup. The other team goes wild, pointing and laughing at you for thinking you could drop shot them. The girl of your dreams is laughing hysterically as she goes and kisses the guy on the other team. Everyone yelling, "Brennan has a mangina, Brennan has a mangina!" So now every time you hear this song, you think about the time when you absolutely botched it and the girl of your dreams chanted that you had a mangina. Enjoy."
Check out The Lost Boys' newest remix below!
The All-American Rejects – Dirty Little Secret (The Lost Boys Remix) | Free Download |
"Follow" The Lost Boys : | Facebook | Twitter | Soundcloud |
Comments
comments