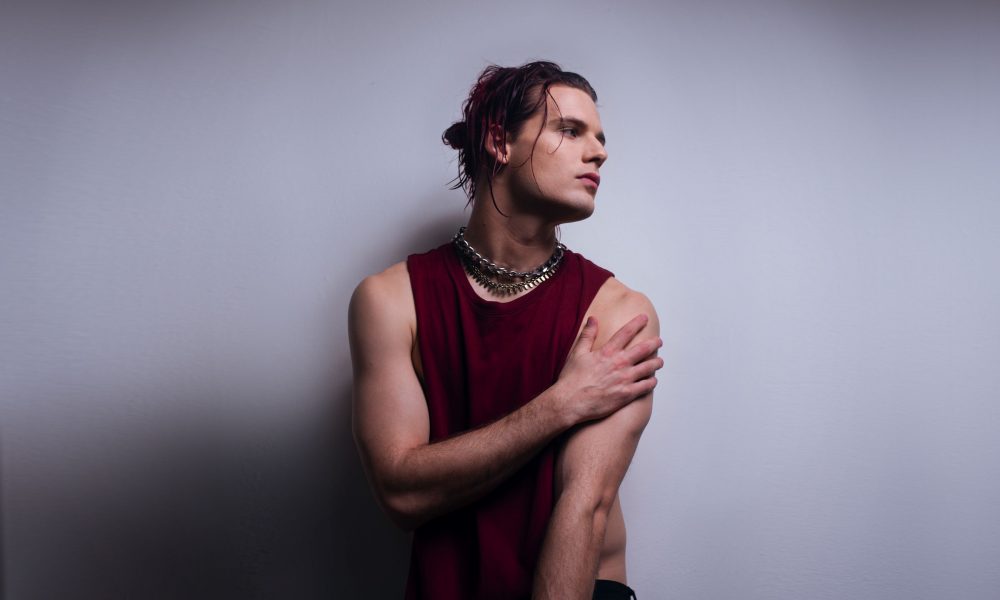 It's no coincidence that music is measured in beats per minute. Its distinct ability to capture timeless moments within a kickdrum, cure a broken heart with a synth, or bring to life a party at the drop of a beat, makes it life's most instrumental ingredient- the pulse. For Devin Oliver it runs in his blood. While he first made waves in the music world as the lead vocalist for I See Stars, this multifaceted artist is starting to shine a spotlight on his individual talents and vulnerability as shYbeast.
With his first single, "no 1 else" shYbeast began to tell the story of heartbreak, healing, and having the strength to walk away. Now, he's back with a melodic, indie inspired dance tune that tells the story of hope, love, and having faith in it. "Will Your Heart Have Room," lands shYbeast a special place in my heart as I find myself relating with his emotions and bittersweet energy.
This talent to turn emotion into music didn't just happen overnight, however. Check out the interview below to learn how shYbeast fell in love with music, made it a career, and how his last single came to be.
shYbeast – Will Your Heart Have Room |
TSS: Who and/or what are your current musical influences? What did you listen to growing up?
shYbeast: Growing up my dad was in a band. They did mostly covers. I grew up listening to a lot of Beach Boys and the Beatles. It wasn't until my older brother started introducing me to bands like Incubus, Coheed and Cambria, Deftones, Weezer that I realized how vast the musical spectrum was. I later got sucked in & discovered artists like Underoath, Death Cab For Cutie, Circa Survive, 30 Seconds To Mars, Everytime I Die & many, many more which led me to starting my band I See Stars. Bands like Nine Inch Nails & Enter Shikari were heavily influencing us as a young Electronic Rock band. It wasn't until I went to my first Detroit movement festival that I understood how powerful electronic music was. From First To Last was one of my favorite bands when I was growing up. I actually toured with Sonny on his solo project pre-Skrillex days. Then I decided to take a trip to Chicago & attend Spring Awakening which is where I saw Skrillex for the first time. That was a gateway for me to so many other amazing artists & is also what started my vision for shYbeast. Right now, I've been jamming a lot of Tame Impala & RÜFÜS DU SOL.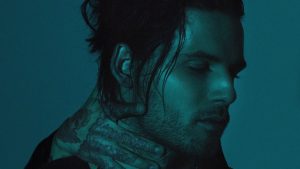 TSS: What was the first show you ever attended as an audience member? What was that experience like?
shYbeast: Warped tour 2006! The very first band I saw was Saosin fresh off their self-titled record. Shortly after I went to a different stage and saw Underoath for the first time which is when I accidentally got into my first mosh pit. It was terrifying (haha). You have to remember I was 14 years old at the time and had no business being in the middle of that crowd. But I remember feeling so alive afterwards!
TSS: How did you get into the music industry? What was the breakthrough moment in your career?
shYbeast: Believe it or not I started my band I See Stars back when I was in fifth grade with the exact same three guys that are in the band today. We grew up around the block from each other. I've been in a band since I can remember. I know it sounds crazy, but I actually don't know life without music. It wasn't until I was 15 years old that we got our first record contract with Sumerian and left high school to tour full time.
TSS: For those who know you from I See Stars, how would you describe your sound as shYbeast?
shYbeast:shYbeast is alternative/rock dance music. I find it really important to keep the human element alive within my music while also embracing my electronic influences. I write, produce, & perform on everything with the exception of the collaborations that are out.
"But when the music comes out for the world to listen to,I feel extremely exposed because it is just me"
TSS: Do you approach writing music differently for shYbeast vs. ISS?
shYbeast: Absolutely! I think as an artist it's important to express yourself freely as well as allow yourself to be challenged. I See Stars has played such an important role in my life for so many reasons one being that I have always felt very challenged in the writing process. You have four minds colliding at full speed & they are all heavily armed with passion. But when it's time for the music to make its way out we do it together & there is so much comfort in that. With shYbeast it's very different. At times I feel very naked with shYbeast. I feel exposed in ways you can never really prepare for.I am challenged by only myself most times which in ways is the most challenging thing I've ever experienced as an artist. But I also get to express myself freely. If I am excited about an idea or a lyric, I don't really need to ask anyone for validation which feels very liberating. But when the music comes out for the world to listen to,I feel extremely exposed because it is just me. It feels very much like your revealing your soul to the entire plane
TSS: Describe to me your forthcoming single, "Will Your Heart Have Room"?
shYbeast: I wrote this song during my move from Detroit to Los Angeles. It was a tough time for me leaving behind my friends, family, & the city i grew up in. The writing process was incredible. I wrote the lyrics & melodies first & wrapped the music around it second. The lyrics are very emotional & tug at your heart, so I really wanted the music to feel uplifting representing the bitter/sweet nature of my situation. Although leaving Detroit was tough & living in LA raised a lot of hard questions, I still had a lot to look forward to & embrace. The story behind the song speaks a lot about me moving in with someone & the questions i tortured myself with. Will her heart have room for me? Will love overcome all the chaos this massive change is going to bring to our lives. I think everyone at some point in their lives takes a leap of faith & it's paramount for any romantic relationship. You either survive or you grow apart. It was terrifying.
TSS: What's a dream collab and why?
shYbeast: I think collaborating with Skrillex or RUFUS DU SOL would be really inspiring.
TSS: Where do you see shYbeast going in 2020?
shYbeast: I have over a dozen songs that I can't wait to put out. I hope to perform these songs live before the year is over with but you never know! All I know for sure is there will be lots of music this year!
"Follow" shYbeast : | Facebook | Twitter | Soundcloud |
Comments
comments