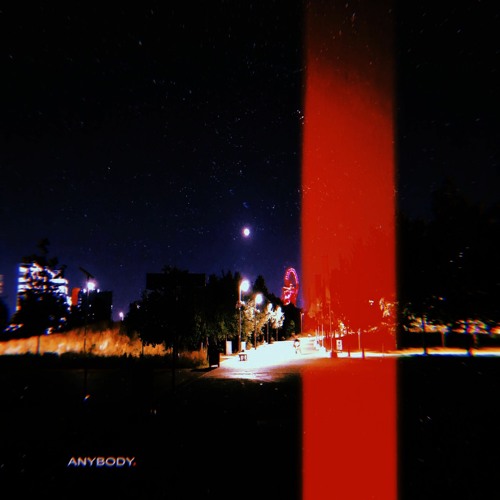 Mybe from London is an artist who you may not be too familiar with but should be on your radar. The artist produces a large range of tracks from future, to garage, to chilled out bedroom pop. He enlists vocalists to elicit added emotion on his soft production to really convey what the song is looking to bring. In his latest song "Anybody" featuring Jean – Claude dives into a somber self-reflection on what he needs.
The song starts out melancholic but upbeat before the lyrics "Don't need anybody else, just you" open up the singing. The song then does a sort of downward spiral as the subject of the song reflects and then says he feels he is better by himself as he tells his love to let go of him and to choose somebody else. This becomes the premise of the rest of the song as the protagonist can't escape the feeling of having to let go. The production combines a number of elements such as garage and R&B to set a kind of a gloomy scene.
"Anybody" is out now via Lush Records and is available to download and stream. Lush Records features downtempo, chilled out productions with this bedroom R&B sound to it – exploring a number of themes, some high and some low like this one. So check out "Anybody" now along with the rest of Mybe's catalog.
Mybe – Anybody (feat. Jean – Claude) | Download |
"Follow" Mybe: | Instagram | Twitter | Soundcloud |
Comments
comments