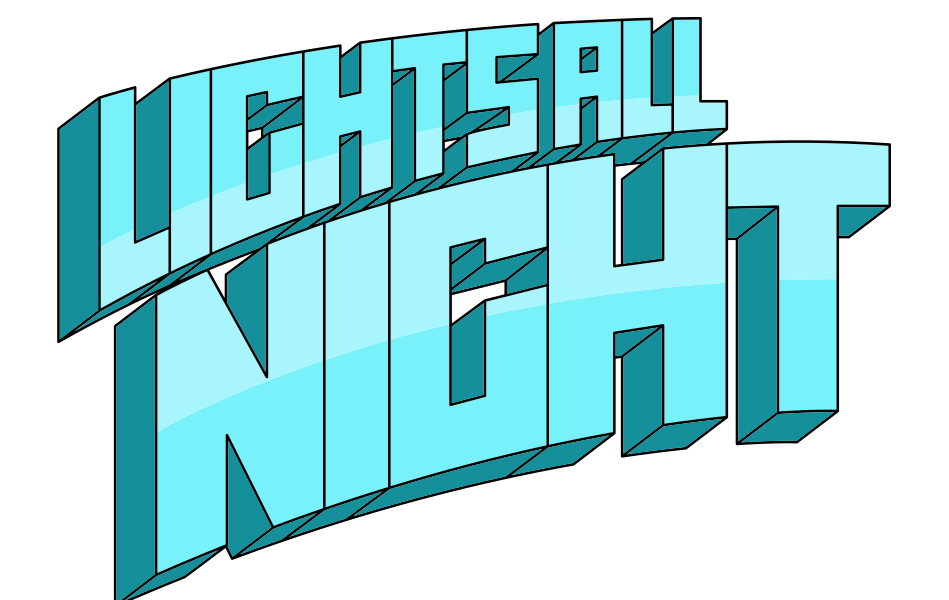 With just 2 weeks away from the premier New Years festival in Dallas, Lights All Night is getting fans prepared for what they will experience. Returning to Dallas Market Hall on Friday and Saturday, December 27 and 28 for the 10th annual year-end music festival, Lights All Night is excited to announce final event details including:
Daily performance schedule broken down by stage
Onsite map and stage layout, featuring larger outdoor area with a tented third stage and larger dance space at the second main stage
Experiential details including the return of Dreamhack's free gaming lounge
Local food truck lineup
Sponsor partnerships and activations
While GA tickets are sold out, there's still Friday VIP and 2 day VIP tickets available for purchase at lightsallnight.com. They are also doing a waitlist so if you want to buy GA tickets you'll get a final chance on Monday December 23rd.
They also released their map so you can check the layout and plan your festival schedule.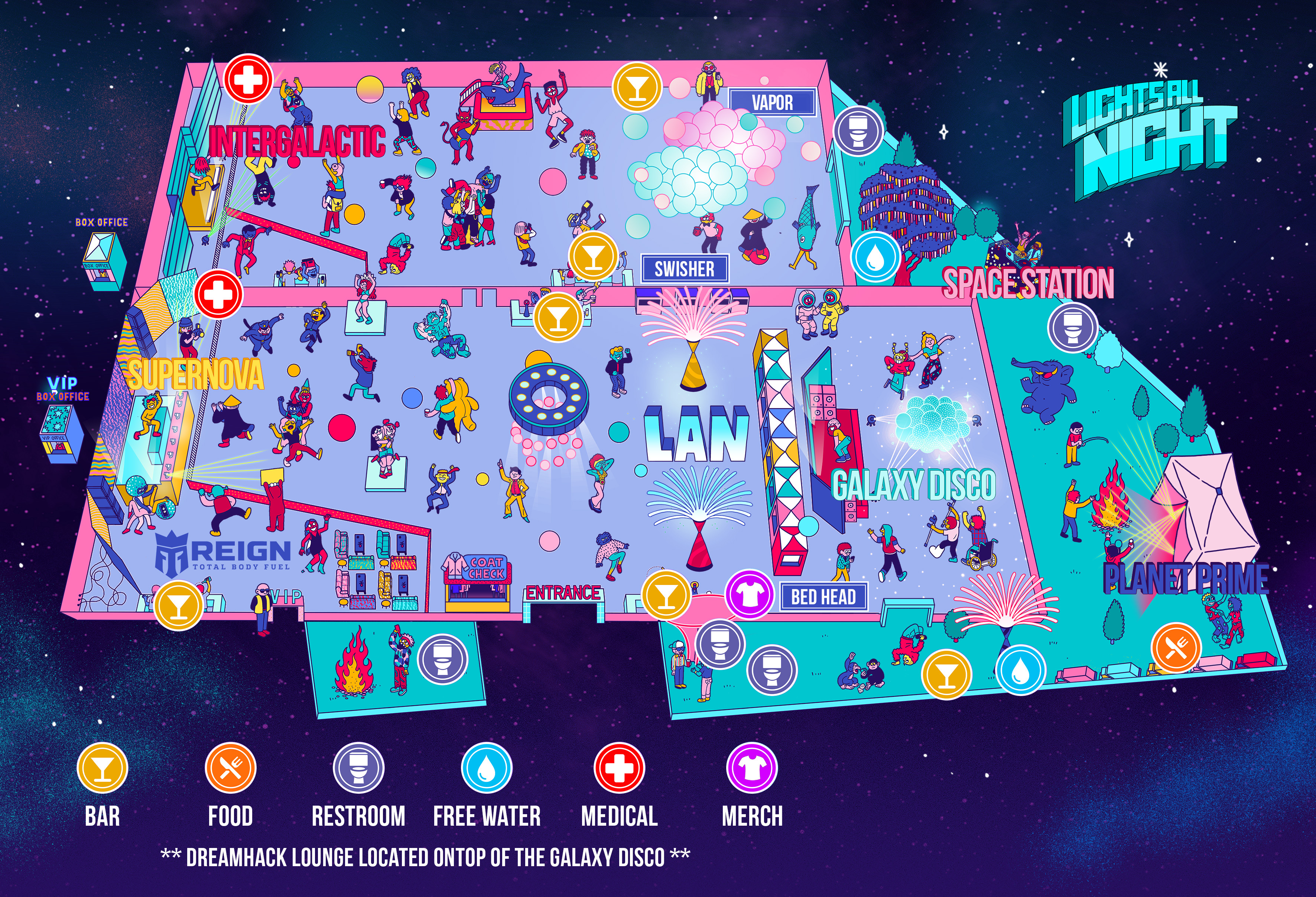 More than 45 music acts from across Texas and around the globe are set to perform at this year's 10th annual event, which will feature two main stages including the Supernova stage, complete with world-class LED screen production spanning the size of a football field, and the Intergalactic stage, designed to mirror a European-style, intimate club environment. The festival will also include three additional stages – the Planet Prime stage featuring daily takeovers from Night Bass (Friday) and GRVDNCR (Saturday), the return of the fan-favorite Silent Disco at the Galaxy Disco stage, and the Space Station stage featuring a variety of local acts.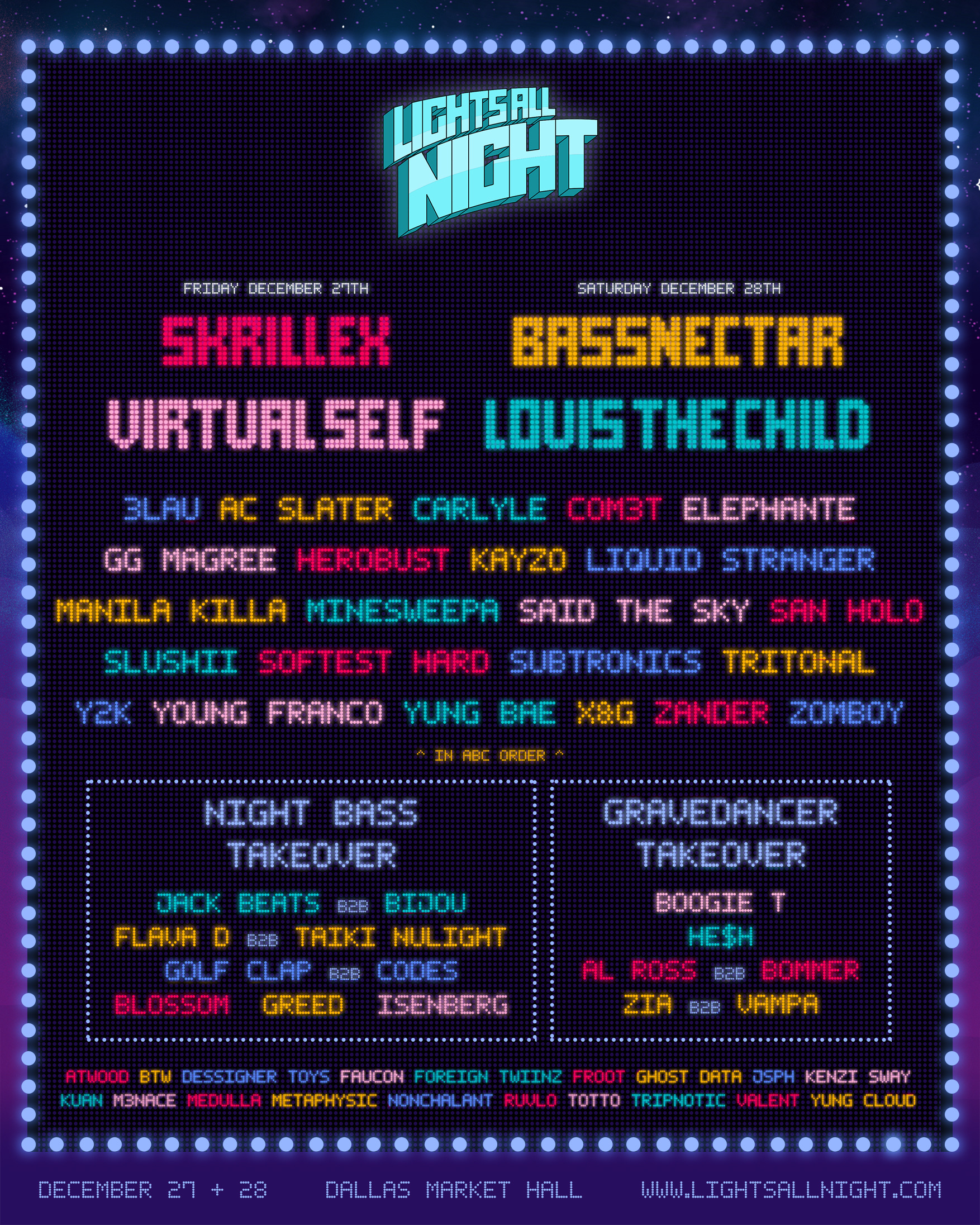 In a continued effort by the festival team to elevate the onsite experience for all festival-goers, LAN has once again partnered with DreamHack to offer festival-goers a complimentary video game experience and lounge onsite at this year's event.
Comments
comments