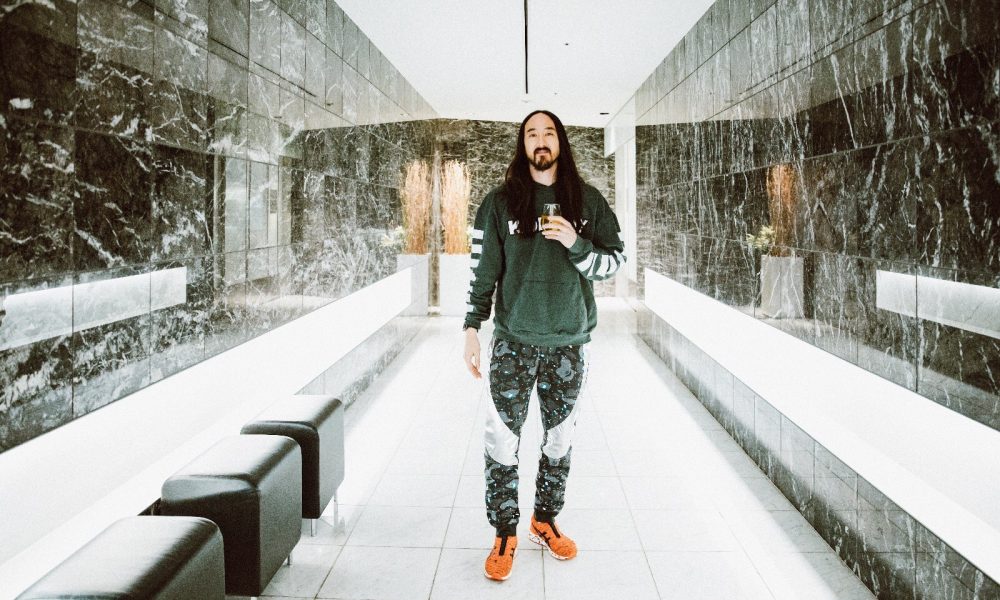 Are you ready to jump? Steve is and we sure are as well. Last time I was in Miami, I ended up at the Dim Mak takeover during Miami Music Week. We saw the production of like 40 massive cakes. These things are NO joke. Aoki doesn't even need to hit the gym after a show with these things.
Aoki recently dropped a rendition of …what for it…Dave Matthews Band's hit "Crash Into Me." I know, I know, but hear me out. He teamed up with Darren Criss to create a pretty impressive number and the drop goes off. We can't wait to hear it played out live this Saturday at LIV Miami. If you haven't seen Steve live before, now is the time. He leaves it all out on the table, so make sure you do the same.
You can stream his "I'll Sleep When I'm Dead Playlist" to get you ready to dance till the sunrises over the Atlantic.

Steve Aoki – Crash Into Me (Settle Down Steavis Aoki Remix) | Stream/Download
Steve Aoki – Tour Dates | Stream/Download
"Follow" Steve Aoki: | Facebook | Twitter | Soundcloud |
Comments
comments