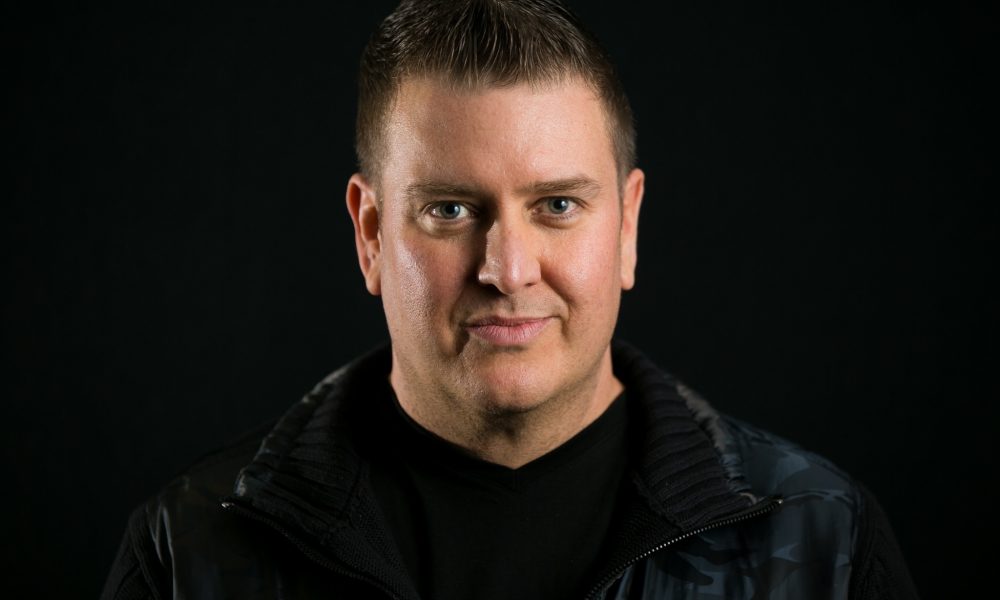 In 1996 Thomas Turner had the vision to bring the energy of electronic music to the Phoenix area and through that vision Relentless Beats was born. Since then, Relentless Beats has become one of the premier dance music event producers in the west coast United States, and even across the entire country. Relentless Beats books top-tier talent across all genres spanning shows occurring each weekend across a number of venues to the three large-scale festivals they hold: Phoenix Lights, Decadence, and the newest of the three Goldrush. We got the chance to ask Turner some questions regarding the festival and Relentless Beats ahead of the event in just a few weeks.
TSS: How did Goldrush come to be?
Thomas Turner: When I first walked into the western town at Rawhide i knew it was the most unique opportunity for a festival I had. We launched Phoenix Lights and next came Goldrush.
TSS: What differentiates Goldrush from the other festivals that you produce?
TT: Besides the overarching western theme that goes throughout Goldrush given it takes place in an 1880s western theme town, we mix up the lineup a bit more. With something like Phoenix Lights or Decadence that plays heavily to the electronic side of things, Goldrush also taps a bit further into hip hop and pop.
TSS: Now in its third year, how has Goldrush grown since its kickoff?
TT: Straight out of the gates we were one of the best-received festivals of 2017, and now with it being our third Goldrush, I find that it has risen the ranks as one of our best events. Each year we get a bigger, more diverse crowd, & in the next couple years I really expect it to grow a lot.
TSS: What does the process of general growth and development of a festival look like?
TT: It takes a lot. Gone are the days where you pop up a couple of stages, load up the lineup and shoot off some pyro. You have to create an experience to go with those aspects. Relentless relies heavily on the feedback of our fans. They are the ones we do this for, and if we are not listening, we are not evolving, and that is the fastest way to get people to lose interest in a festival.
TSS: What is the story behind the founding of Relentless Beats?
TT: It started with my love for this type of music and wanting to bring that here to Arizona. I had been to plenty of shows in Vegas, LA, Europe, and DJ'd at clubs, so I knew the energy and the passion. I wanted to bring that level of experience to the Valley, so I started producing shows way back in the 90s and the rest is history.
TSS: Since Relentless Beats was founded, how would you say the brand has grown over time?
TT: We have certainly not been an overnight success and definitely have not had anything ended to us- I want to make that point clear. You are right… it has taken time, but I have been fortunate enough to surround myself with like-minded individuals that share in the Relentless Beats vision. We've grown outside the club without neglecting the scene- we produce over 200 events a year that is a testament to that, but we continue to create marquee events for the enjoyment of our customers.
TSS: What are your goals for Relentless Beats over the next couple of years?
TT: In the simplest of terms, "build the experience" in our events. We keep having record-setting years, which allows us to fine-tune these things and i'm excited for the future.
TSS: What about Goldrush is exciting for you?
TT: Seeing the reaction on the fans faces as they enjoy the eye icon and each other is extremely rewarding. We obsess over these events for an entire year and I love getting out there with everyone and having a great time come show time.
TSS: What are some things we can expect from this year's Goldrush?
TT: We have a few surprises coming in addition to everything that has already been released. We have new stage designs, fan experiences, lineup surprises I do not want to get to specific. You will have to wait and see.
With just three weeks to go, the excitement is beginning to get unbearable. Tickers are still available and you can them them through the link below. For those who are late to the party, you can also check out the lineup and see what all the hype is about. After this interview we can only expect great things and the 27th can't get here soon enough.
Goldrush Music Festival | Tickets |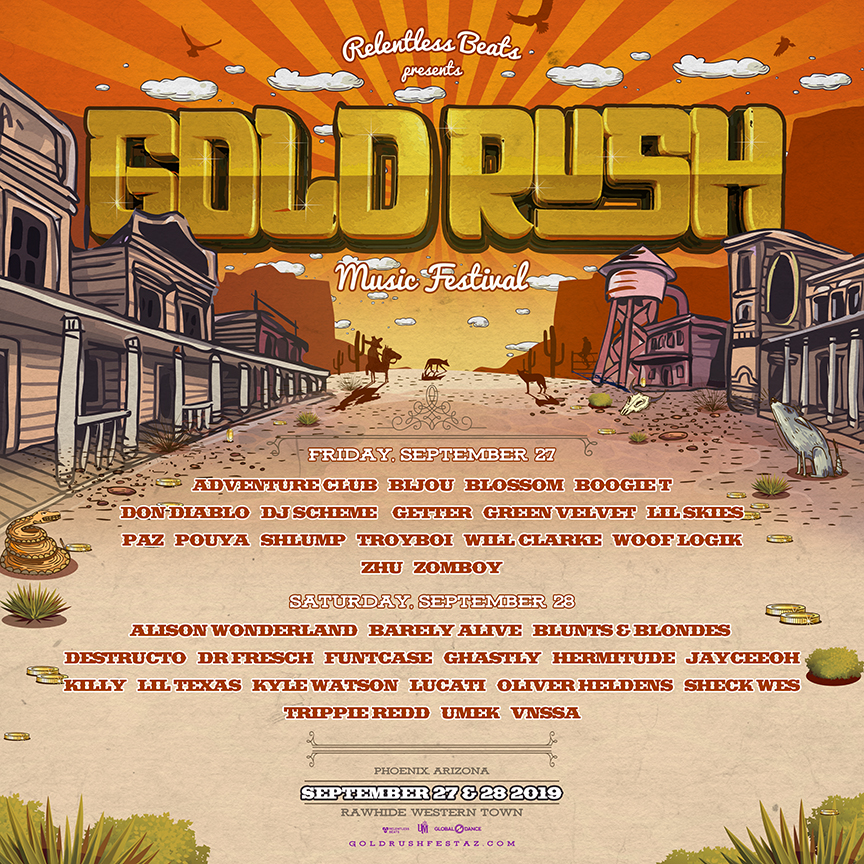 "Follow" Goldrush Music Festival | Facebook | Twitter | Website |
Comments
comments