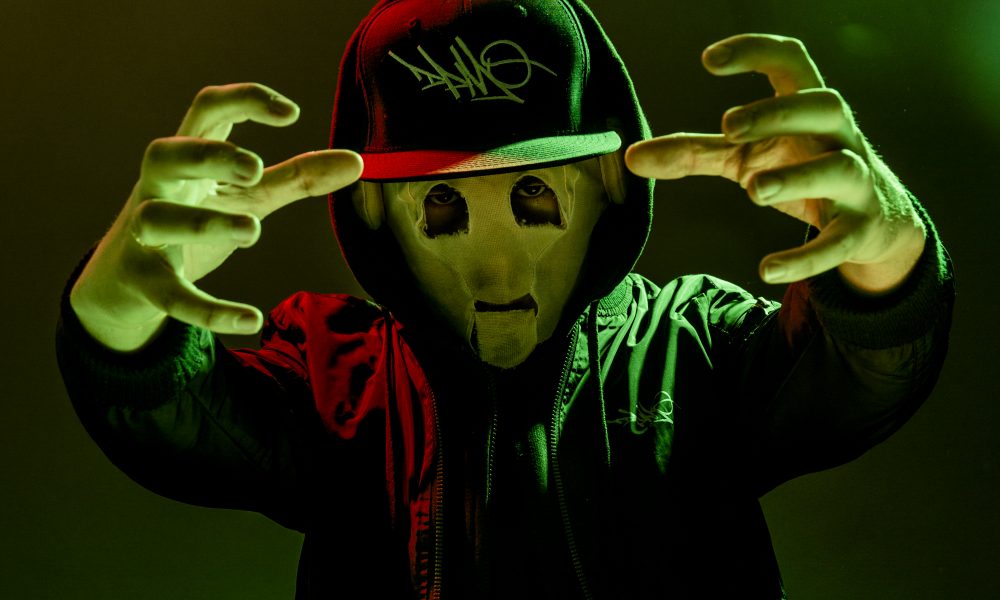 FuntCase has long been a staple in the dubstep community. He has been championing the sound for the course of this entire decade and has grown to be one of Circus Records's biggest names. His mask is symbolic in the scene as well as his high energy and gritty shows. In preparation of his set at Goldrush Music Festival next month in Arizona, we got to chat with the mastermind about the scene, his visits to Arizona in the past, and more.
TSS: You played in Flagstaff last year but it has been awhile since you've been back to
Phoenix. What are you looking forward to in your return here?
FuntCase: To be honest that really high energy crowds they have here. I've been playing Phoenix for years and every show has been amazing, I don't expect this one to be any less.
TSS: How is the scene in Arizona different than in other cities or states you play in?
FuntCase: It feels roughly similar to be honest. Like I said before, it's a very high energy crowd so maybe that's compared to some markets!
TSS: You have been on the festival circuit this summer and it's continuing through Goldrush.
What do you look forward to most when playing all of these festivals?
FuntCase: Well every crowd is different…will they respond to the bouncier stuff, the louder more aggressive stuff or are they just really into every dubplate you play. I love the mysterious element of that, keeps my DJing job really refreshing to have to cater to and shape your set to each crowd.
TSS: Outside of Phoenix, what are some of your favorite cities to play in?
FuntCase: Probably Los Angeles, Las Vegas, Denver, Chicago to name a few but honestly there are SO many places, I'm mega excited to play and come back to.
TSS: Since Goldrush has the theme of the old west, are you a fan of the cowboy and wild wild
west era?
FuntCase: Who isn't? I feel like everyone has a soft spot for the wild west….apart from that terrible Will Smith movie.
TSS: It has been a relatively quiet year from you in terms of releases. You have the collab
which came out last month with Flakzz and the remix for Mefjus earlier in the year. Do
you have some stuff cooking in the studio right now or are you just focusing on touring at
the moment?
FuntCase: Well I've been working on something bigger, also had some other bits we released earlier in the year that were DnB related. Just been doing what i can in the studio between touring so much really!
TSS: What does the crew at Circus mean to you?
FuntCase: They're family to me at this point, 10 years and going strong…and we haven't even managed to strangle or kill each other on tour yet!
TSS: How do you feel dubstep has evolved over the years and since the time you broke into
the scene?
FuntCase: Dubstep was a very simple scene in the beginning, it was almost like…literally anything you made was just absolute gold. There were no formulas and split up areas of dubstep who chin stroked and became elitists, just really positive vibes. A LOT has changed but that comes with the territory of so much choice with the amount of artists, the ease of finding music online and just how the scene chops and changes its phases.
TSS: So after all that what can we expect from you at Goldrush in a couple of months?
FuntCase: What you always get, a high energy high octane mad explosion of music merged with the insanity of me on stage!
TSS: Anything else you would like to add?
FuntCase: Big ups to my DPMO family!
So be sure to catch FuntCase at the festival next month, playing day two on Sunday. If you don't have tickets yet you can get them now as well as single day tickets with day splits recently announced. Also, FuntCase just announced his latest tour so be sure to check out the dates here and to grab tickets if he rolls through your city.
"Follow" FuntCase : | Facebook | Twitter | Soundcloud |
"Follow" Goldrush Music Festival | Facebook | Twitter | Website |
Comments
comments