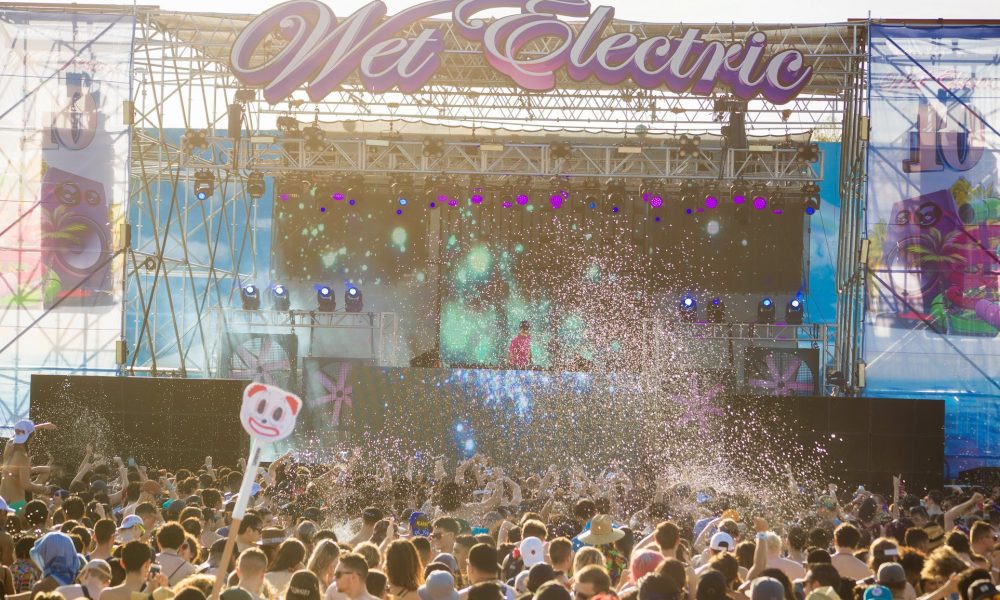 Wet Electric which is held annually down in the heart of Tempe at Big Surf Waterpark, celebrated 10 years this summer season in style. With headliners RL Grime, What So Not, and Benny Benassi burning down the main stage, you could say the event was a blast. RL Grime played his hits and also showed a deeper side to himself, whereas Benny Benassi had the crowd moving to a myriad of house music ranging from tech to electro.
Outside of the pool, you were able to dry off and groove to the deeper and more techy sounds of VNSSA, Taiki Nulight, Bruno Furlan, Will Clarke, and others. One could say that this is where the real party was at as you were able to let go and dance your heart out at the intimate side stage. Outside of the music the park was open where patrons were able to enjoy a slew of water slides.
Now you can relive the event with their after movie which provides a quick glimpse on the wild party that went down in the pool. This video is the epitome of Arizona in the summer and if it doesn't get you excited and want to come out here next year for the event, I don't know what else will. So check out the video down below to see how we party down in the desert and we'll see you at next year's event which I am sure will be bigger and better!
Wet Electric |
"Follow" Wet Electric: | Facebook | Twitter | Website |
Comments
comments