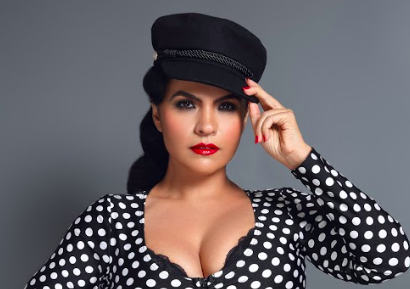 It's been a big week for multi-platinum award-winning artist, VASSY. Her most recent single, "Concrete Heart," featuring Disco Fries, just reached #1 on Billboard's Dance Club Songs Chart. This is VASSY's sixth #1 single and the talented recording artist has no plans of slowing down. We had the pleasure of chatting with VASSY about her recent single, her imprint, her dream collaboration and so much more. Listen to "Concrete Heart" and check out the complete interview below!
VASSY – Concrete Heart |
TSS: You began your music career singing indie/pop music. What made you decide to switch to EDM?
VASSY: My transition to EDM music was a total organic accident. A song I wrote got in the hands of David Guetta and took off all around the world, and I literally had no choice from there! "Bad" really put me on the map and went #1 in over 20 countries!
TSS: You've collaborated with some of the biggest names in EDM including David Guetta, Tiesto and Afrojack. Who's someone you've yet to collaborate with but hope to in the future?
VASSY: I would love to work with Calvin Harris! I've always loved his music.
TSS: When you're not making music, who are you listening to?
VASSY: I listen to a lot of music that is different from my own. But generally I'm listening to a new song that I am working on or listening to songs that other artists/songwriters send to me.
TSS: In 2018 you created Kiss My VASSY, which is an imprint under Sony Music. What was the inspiration behind this?
VASSY: The imprint stands for being yourself despite not fitting in the box. It has been a great journey and I love working with my team. It has been really nice to finally have the opportunity to take control creatively and make the music that truly fulfills and excites me.
TSS: Your latest single, "Concrete Heart," reached number one on Billboard's Dance Club Songs Chart. How did this incredible single come to be?
VASSY: I've been wanting to release a pop-leaning dance record for a while, one that expresses the vulnerabilities of being in love in a very optimistic and hopeful way. We can all relate to the feeling of rejection, but I also wanted to showcase the feeling of hope and the idea of having the right to love whoever you want.
TSS: You've been so successful in your music career. What's one piece of advice you'd give to someone who's just starting out?
VASSY: My one piece of advice is to take every rejection as a redirection. I always try and remember that, so I don't get down on myself or feel discouraged. Be true to who you are, listen to yourself and follow your instincts. I also think it's important to put in the time and work. Success in this industry does not happen overnight! Believe in yourself and be humble!
TSS: What can your fans expect from you for the rest of 2019?
VASSY: Lots of new music is on the way in 2019! I'm so excited to share this new music with my fans and I hope to continue to inspire them the same way they inspire me every day – with positive and beautiful energy!
"Follow" VASSY: | Facebook | Twitter | SoundCloud |
Comments
comments