Last night, Atlanta was blessed with a gifted musical artist. He goes by Jon Bellion and his creations have inspired and continue to deliver goosebumps across this planet. His new album GLORY SOUND PREP is out now and it's pure bliss. If you have not had a listen, I recommend you do that below. I ended up played some of Bellion's new album to my friend who is a local DJ and after 1 song (Blu) he was hooked. I originally wasn't going to be to make the show and he was still going to attend with or without me. If that doesn't show the power of Jon's music, I don't know what will.
When we arrived at Chastain Park Amphitheater, we caught the tail end of Marc E. Bassy's set. We enjoyed it and so did the rest of the fans in attendance. We noticed that the amphitheater was fairly light about 30 minutes till Bellion was to take the stage. However, moments before he took the stage, you could only see the silhouettes of people filling almost every single seat in the 6900 capacity venue.
We were cleared to capture the first fifteen minutes of Jon's set and we hope you enjoy the shots we grabbed. Make sure to grab tickets to his show when he comes through your town!
Jon Bellion – Glory Sound Prep [ALBUM] | Stream/Buy |
Jon Bellion – TOUR DATES | Tickets |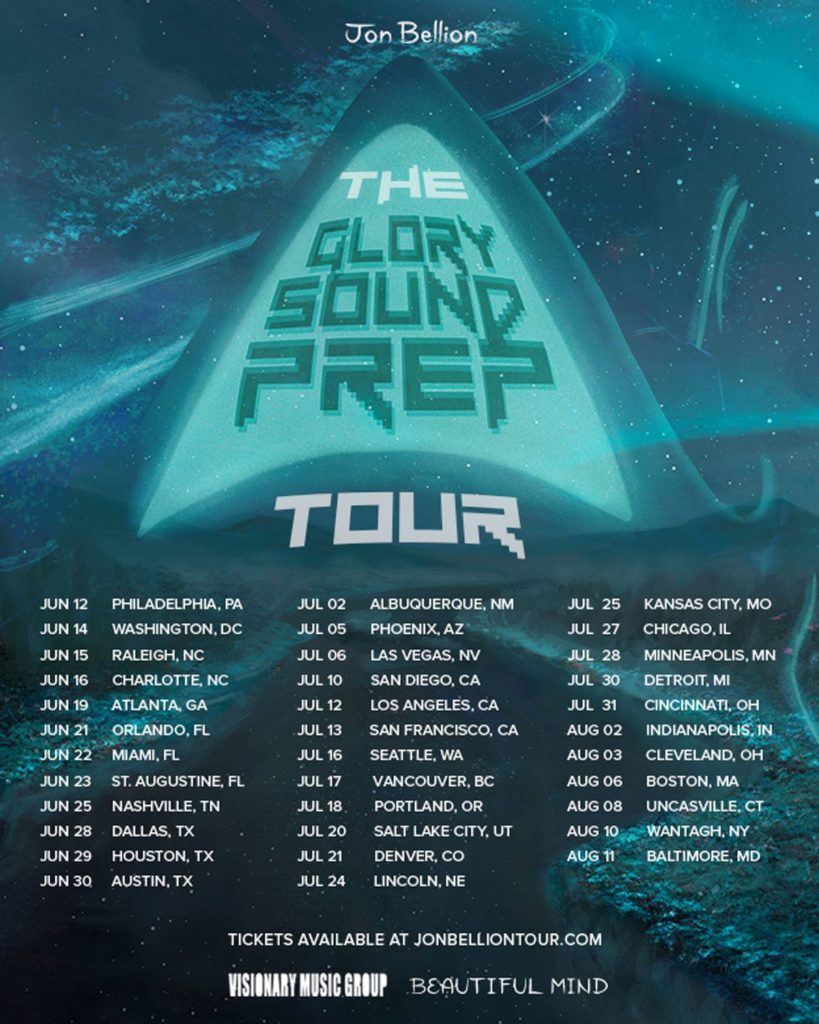 "Follow" Jon Bellion: | Facebook | Instagram | Soundcloud
All photos by Mr. Jeaux
Comments
comments