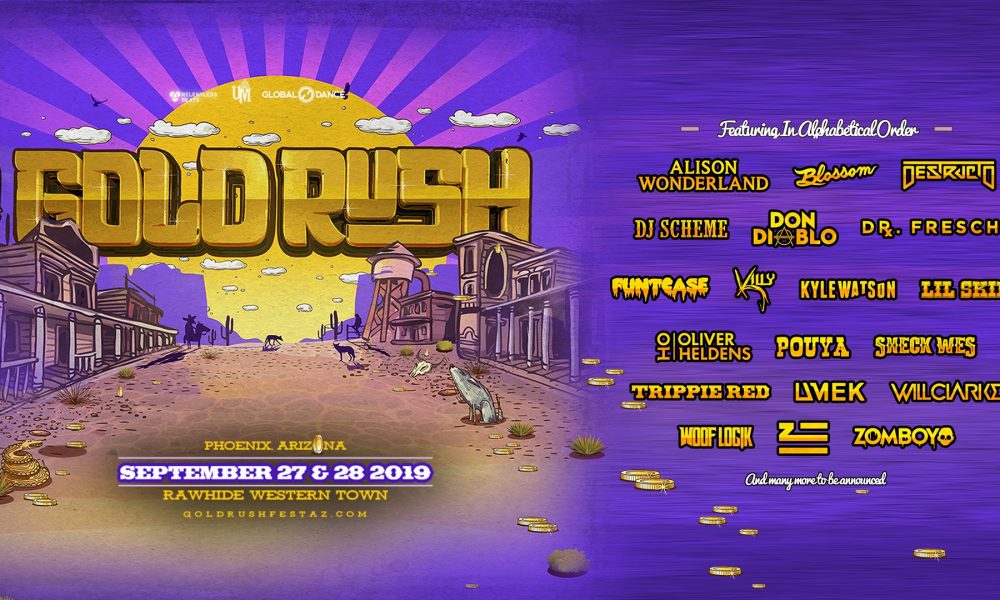 The festival grind begins to wind down between the end of summer and Halloween time but that doesn't stop Relentless Beats from putting on one of the southwest's most anticipated festivals of the season with Goldrush. Goldrush Music Festival turns the Rawhide Western Town in Chandler into a flourishing old-timey western town with its theme, fitting the venue perfectly. The event takes place this year on September 27 & September 28 and to get you ready, they have dropped the phase one lineup.
Descending into the old west this year are the likes of Zhu, Alison Wonderland, Zomboy, Sheck Wes, Oliver Heldens, Don Diablo, and more. What sets this festival apart from the rest of the Relentless Beats festivals is that they incorporate more hip-hop and rap into the event to make it more inclusive to other fans while still hitting their target market. This helps make each festival they hold feel more unique from each other rather than just the same festival with a different skin. Because of this it makes Goldrush truly unique down in Arizona and is typically highly anticipated, and this is just the tip of the iceberg with the rest of the lineup rounding out at a later date.
Tickets are on sale now and you can grab them here and through the link below as well as peek the full phase one lineup. So get ready to take a time machine back to our Arizona western roots this fall by getting your tickets now and we'll see you there!
Goldrush Music Festival | Tickets |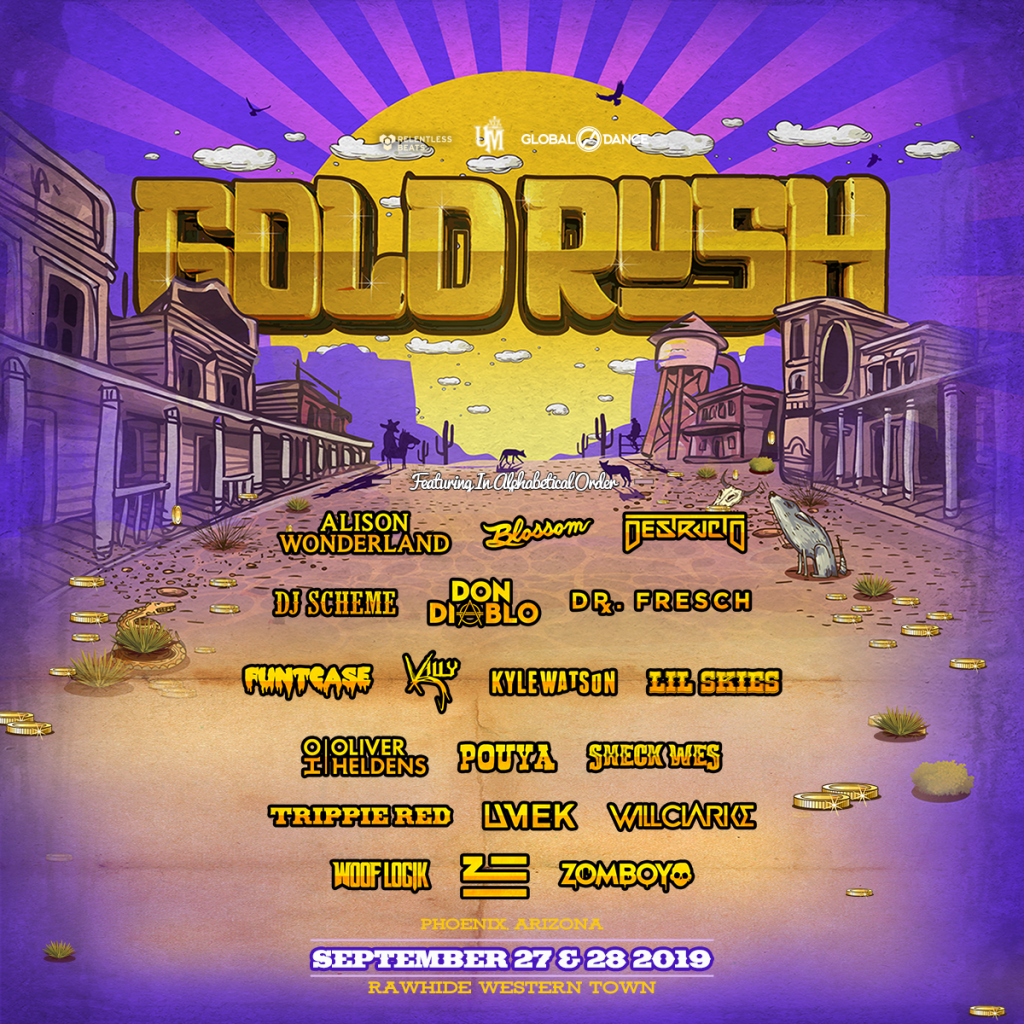 "Follow" Goldrush Music Festival | Facebook | Twitter | Website |
Comments
comments