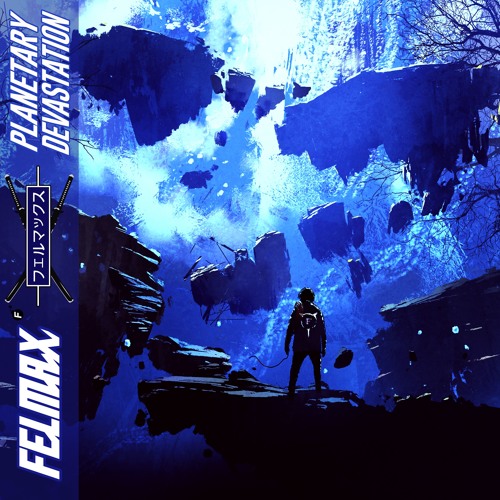 There is simply no stopping our friend Felmax these days who has kept his hot streak alive with the release of his latest single, "Planetary Devastation" and this bad boy is well worth your attention.
After hitting us with a number of relentless bass monsters from the world of dubstep, we continue on his cinematic journey through sound coming from the sinister realm of mid-tempo this time around.
PLANETARY DEVASTATION CH4. : After years of slaying demons, the Demon Child lived a normal life on his new found home "Earth", completely unaware of what was happening beneath him in the Shadow Realm. All remaining demons made it a mission to go after the Demon Child wherever he was, and to cause total destruction amongst all landscapes resulting in total Planetary Devastation. With a haunting past, the Demon Child knew it was time to unleash his power again, after years suppressing the demon inside him it was finally time to let him out. The battle between demons and the Demon Child went on for exactly 6 days and the Demon Child was victorious but knew he could no longer remain on earth.
Check out Felmax's latest by smashing that play button below.
Felmax – Planetary Devastation | Download |
"Follow" Felmax : | Facebook | Twitter | Soundcloud |
Comments
comments