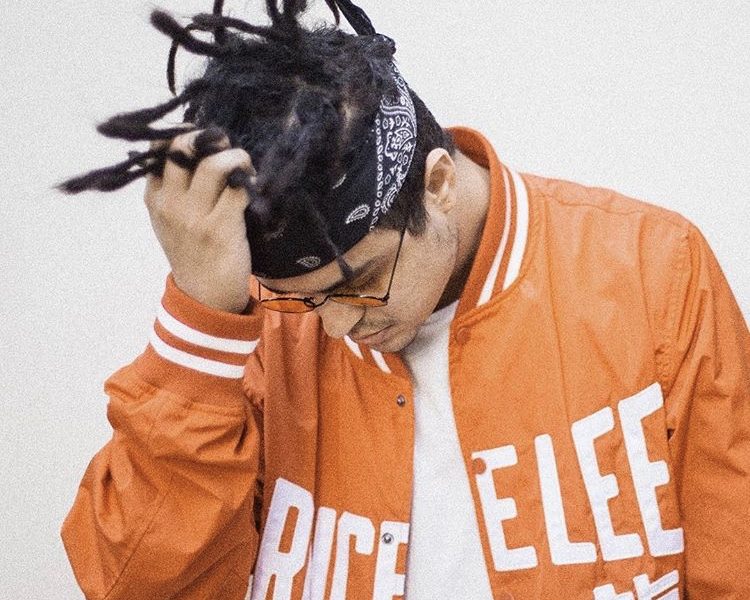 Opening 2019 with a string of high-octane originals with his most recent coming in the form of "Final Flash," Felmax looks to make his presence felt throughout the new year with the finesse of a veteran and the creativity of a visionary.
With the bass music scene currently thriving and the Miami native pumping out what can easily be considered his most impressive productions to date, we catch up with Felmax to discuss the present, past and future. Check it out!
Felmax – Final Flash |
TSS: You've grown up in Miami which is considered one of the biggest markets in the edm scene, how much has that influenced your music?
Felmax: Growing up in Miami has definitely had a big influence on my music, especially the live performing aspect. I always say if you can read a crowd in Miami then you can read a crowd anywhere. Miami can be a tough crowd to play for so being that I DJ'd there for a few years before developing this "Felmax" project, it definitely has helped with live performances and DJ'ing. As far as musically, Miami is one big melting pot full of people from all over the world so growing up in that scene I never really limited myself to the music I make or what I do when making music.
TSS: What was it about the underground Hip-Hop scene that was so appealing early?
Felmax: Well I grew up basically on Hip Hop, from a young age it interested me, and in school when ever people wanted to have a rap battle I was always the one beatboxing. In fact, beatboxing was the first musical thing I ever did. I always believed I had no musical talent, but I would make or "compose" these beats together in my head and bring them to life by beatboxing. After years of doing this, I eventually started to bring my ideas to life on FL Studio which lead me to where I am now.
TSS: When were you first introduced to the world of electronic music?
Felmax: I actually have a very fond memory of being 14 years old going to my first all age party, and there was this "house room" which honestly I'm not sure what made me wanna go in there, but I did. Within 30 seconds of being in there my mind was blown, something completely different from what I had seen or heard in my entire life. I still recall the DJ playing "Move Move" by Robbie Rivera, who is a Miami Dance Music icon, and the song has a part that says "when you look up at the DJ, the master of your soul" and I was just hooked. Also it was the first time I danced with a girl, and I remember thinking "man this is amazing" lol. After diving deep into it, I just fell in love with the energy. My cousin showed me "La Candela Viva" by Steve Angello which is a super tribal record, and it made me fall in love even more with dance music. My junior year of highschool, I went to Ultra, and it changed my life. Seeing all these different people in one place and all sharing the same energy, that's what made me want to really push myself as a producer.
TSS: How would you say your sound has evolved since your Iggy Azalea's single "Fancy" remix?
Felmax: My sound has definitely evolved DRASTICALLY since the Iggy Remix. When I hear it now I cringe lol, however, it was my first song to ever surpass 1 Million views so shout out to Trap Nation for that. I was still a very novice producer when i made that remix, and my sound was basically just heavy 808's (at least what I considered to be heavy at the time) with either Lazers or Vocal Chops and a few growls here and there. Today, the "Felmax" project is a mix of everything I love in music put into heavy bass, headbanging records. I've been a big fan of rock for years, and you'll hear some riffs in some of my songs or sometimes I'll want to put a certain feeling into a song that can only be done through big chords and pretty melodies, and that's when my Papa Roach remix comes into play. When I listen to my music over the years, it honestly just makes me happy at the progress I've made and gets me excited for what I will make in the future.
TSS: What is it about bass music that made you fall in love with the genre?
Felmax: Well the main reason I fell in love with bass music is because of the live element that there is to it. There really is nothing like playing to a crowd full of bassheads and listening to them roar or watching them headbang when you play a new record. I also love the challenge that comes with making bass music, with so many people doing it it can be tough to stand out or to make something that isn't generic, that's a challenge I love. I feel like it definitely has helped me become better and more technical producer. When I'm sitting down for 14 hours trying to figure out how to make a lead, I hear in my head it definitely makes producing everything else much easier.
TSS: When it comes to DAW, what is your weapon of choice?
Felmax: I've used almost every DAW out there, and I will always argue this, for sound design and engineering I like to use Ableton and I believe no other daw is better for that. For putting songs together, and song structure I'll go with FL Studios all day. People still think FL is just "stock loops" and that's actually annoying because I think it's just as good, if not better, than the other daws out there. At the end of the day, what matters is the person making the music.
TSS: Where do you find inspiration when it comes to production?
Felmax: I draw inspiration from anywhere really. A lot of times my inspiration comes from visuals rather than sound, 90% of my songs are inspired by the anime that I watch. My last release was inspired by "7 deadly sins" and the next one is inspired by The Prince Of Saiyans him self, Vegeta. I like to just get in the studio and on my other laptop I'll play some of my favorite anime fights on mute and I'll try to make something to match the energy of what I'm watching. I also get inspired by music of course, there's literally and endless list of artists and songs who inspire me.
TSS: You've burst out of the gate in 2019 with two blistering tunes, what else can we expect from Felmax throughout the year?
Felmax: A lot more music. I have at least 12 more songs releasing this year and I've already put out 2! Just expect a lot of heavy music, some massive collaborations with artists outside of Dance Music, really trying to push the boundaries musically, and getting back on the road! Ended up 2018 with a massive Arena tour and have had some time off since then so definitely looking forward to getting back on the road.
Comments
comments