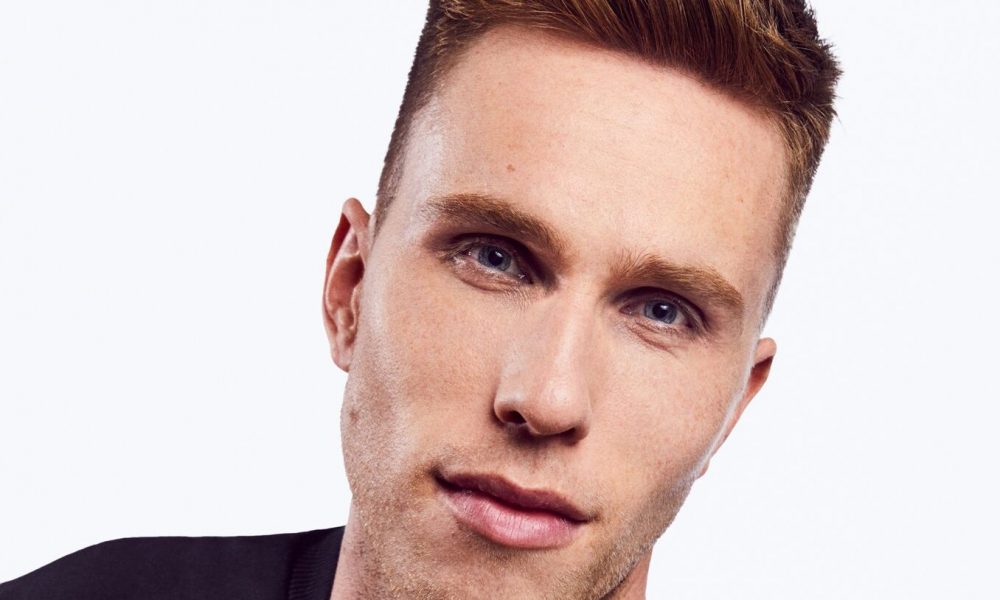 A busy week in Miami usually means you get to experience a lot in a short period of time. This was the case for our trip and looking back, it was all worth the lack of sleep. Even know we were sleep deprived, we were able to sneak in a few interviews while on South Beach. One of those interviews was with Dutch mega producer Nicky Romero. He has several hits to his name and has played almost every major festival on the planet.
We dive into how he got his start, his "Nothing Toulouse" tattoo, and some people you want to keep your ears on. Click play on the playlist below as we dive into the conversation at 1 Hotel South Beach in Miami, Florida.
We read that you worked as a bartender among other positions before becoming a DJ. Were you producing when you weren't at work? Did you show any of your co-workers your songs back then?
I was producing a lot of beers haha. To be honest, I would hang the coats of people who would come into the bars. If someone were to throw up I would use a special water vacuum cleaner to remove it. That took a year and then they gave me an opportunity to tap beers. In Holland you need a license in order to tap beers. I then did the bar for a year. I slowly moved to the DJ booth. The place was more of a bar/dance venue. 200 people max. I started producing after I started DJing. There was no YouTube back then. It was 2006. There was no tutorials on how to produce songs. I have all of these records that I produced back in then that I listen back to from time to time to realize how far I have come. These were some of my worst productions, and no I will not be giving you dropbox access haha.
"Sometimes" collab with DallasK and XYLØ comes out tomorrow. How did that collaboration come about?
This was an interesting one. It was very last minute. I have been following DallasK for awhile. A lot of people may not now, but he also sings on his demos. He sent over the song that was more of a slow tempo record. I thought, maybe I can add something to it. I reworked some of the elements and the structure. Then he added something again and that is how it turned out to be a collaboration. He was the one who wrote most of the song and the vocal production.
Tell us about your "Nothing Toulouse" tattoo. What was going through your mind when you decided to get that tattoo?
After I got my first one, I wanted to get another one, but I wanted it to mean something to me. I wanted it to be understandable for me, but not necessarily for someone else who may pass by. "Toulouse" was a big milestone for my career and my life. It was life changing and was a milestone I want to keep forever. I didn't just want to write "Toulouse" on my right forearm. I wanted something special. I recorded my own voice. Everyone has a different frequency when they speak. I recorded my own voice saying "Nothing Toulouse" and took the waveform that was created and got that as a tattoo. A lot of people think it's a Christmas tree. Three attempts at a Christmas tree (due to the shape of the waveform).
You have a "Redefine" World Tour coming up. Who will be joining you on tour?
Hopefully my mom. She wants to join for an Asian tour as she hasn't been there before. I am totally joking. I do want to bring my mom, but not as part of my tour. This will be my headlining tour. If people are available then I would love to have them on tour. This will be my headlining tour, yes. If people are available then I would love to have them on tour. We will just have to wait and see who is ;)
How do you limit distractions during downtimes, studio sessions,etc?
The first thing you have to do is, "mute your manager." We live in Holland where the time zone is +9 from Los Angeles. So, from a long day of working. Sometimes till 7pm and after I have my first moment of rest, that is when the calls start to come in from LA. The upside about this difference in schedule is that someone is always working on the brand. You gotta get out of the social media game. Mute your phone, mute everyone. Put your phone on airplane mode. I never go to sleep with my phone on. I always switch it off.
How are you approaching Ultra Music Festival 2019 compared to previous years?
I heard this year is going to be a little different because of the location change. I hear that is going to impact the festival a little logistics wise. I am excited to see how the layout looks being on a beach compared to having the iconic city backdrop. There is nothing short of looks, sounds, production. Just A game quality.
Being a label owner, what young producers are you most excited about right now?
There are a lot of talented guys out there. I would name StadiumX. They are a talented production duo that does an amazing job. I have been doing songs with them since 2013. We did "Rise" last year. Teamworx is from Israel. They are creative guys. Navarra from Holland. Trilane is a group from Sweden. One of the guys works in a club and the other is in school. There are so many talents out there, but that is just on the top of my head.
What did you leave behind in 2018 (something that impeded your growth as an artist or individual)?
I left behind the negativity that I carried with me between 2015 and 2017. There were times where I was not feeling well or where I was impacted by the amount of stress that this industry puts on you to perform all the time. I left that behind last year. Everything is about balance and enjoying the things again. When the joy comes back, the music comes back. That is when everything comes back. It's going pretty well for us so far. Attitude is everything and I enjoy doing what I get to do.
Comments
comments