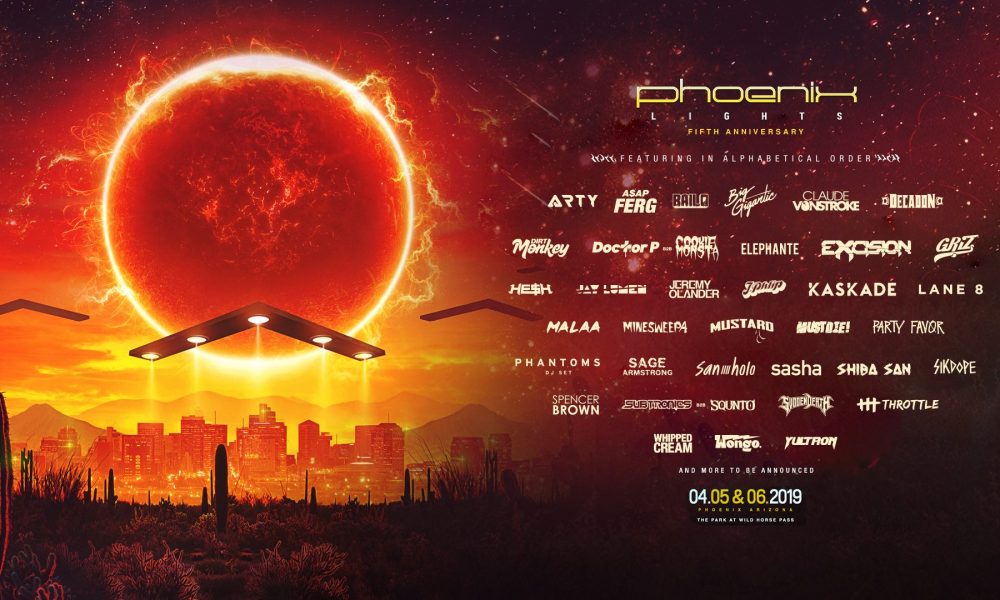 As spring begins to sweep its away across the country, with it comes festival season, everyone's favorite time of the year. It is always a daunting task to plan which ones you're going to attend during the year. Do you go to the one you know or try something new? You budget your finances and time and it is always a difficult decision to decide to skip out on one you really want to go to once that awesome lineup you love is released. Well we know that these decisions are hard so that is why we teamed up with Phoenix Lights and Relentless Beats to give away a pair of weekend GA passes for you and a friend to this year's festival.
For all of you in the southwest United States you surely know that this is one of the top-tier festivals which kicks off the season with a killer lineup year-after-year and ever-improving production and amenities. This year the festival features headliners Kaskade and Excision with many more announced and more still to come.
To enter the contest all you need to do is follow the directions below and wait patiently for the winner to be drawn on March 25. Winner will be notified via email from Relentless Beats with instructions on how to pick up your tickets. So if you are feeling lucky enter below now! Even if you aren't feeling so lucky, you can still purchase tickets through the link below. Good luck and happy almost-festival season!
Phoenix Lights | Tickets |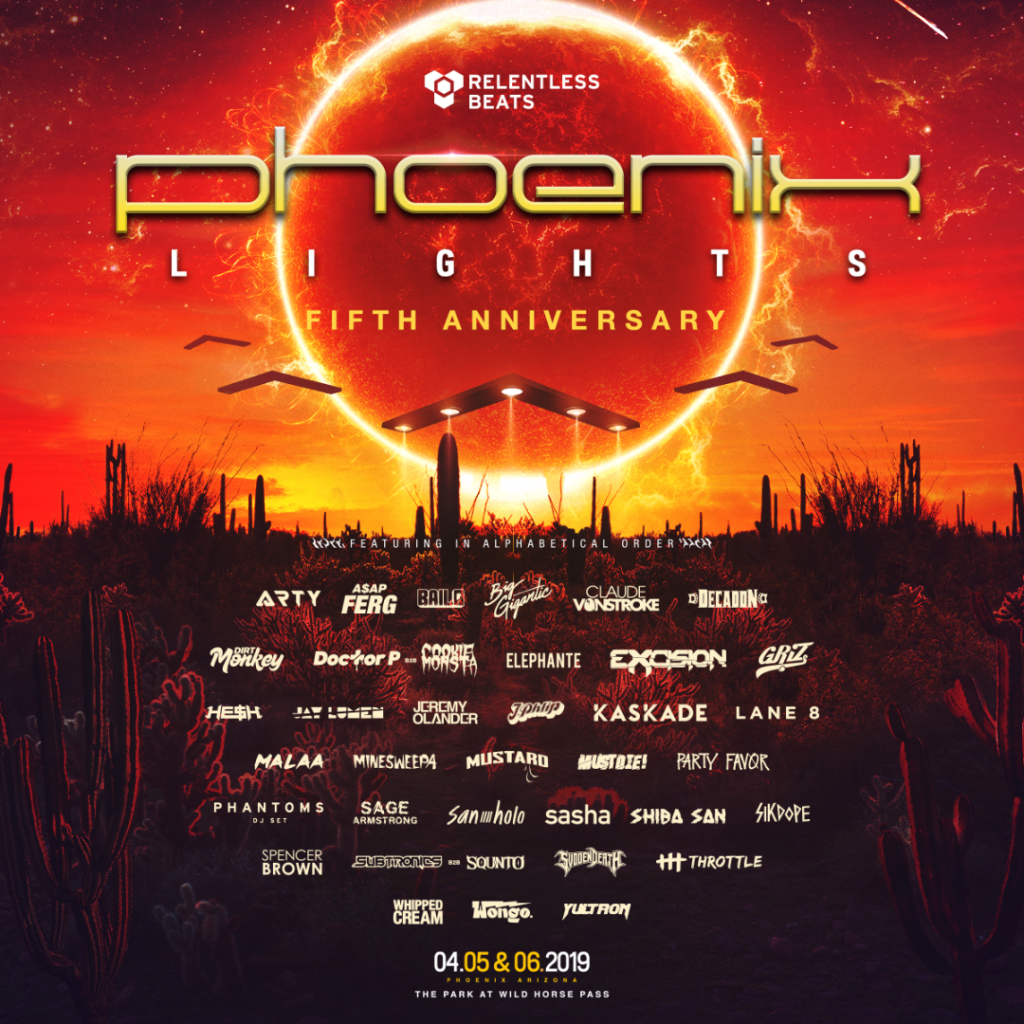 "Follow" Phoenix Lights: | Facebook | Twitter | Website |
Comments
comments