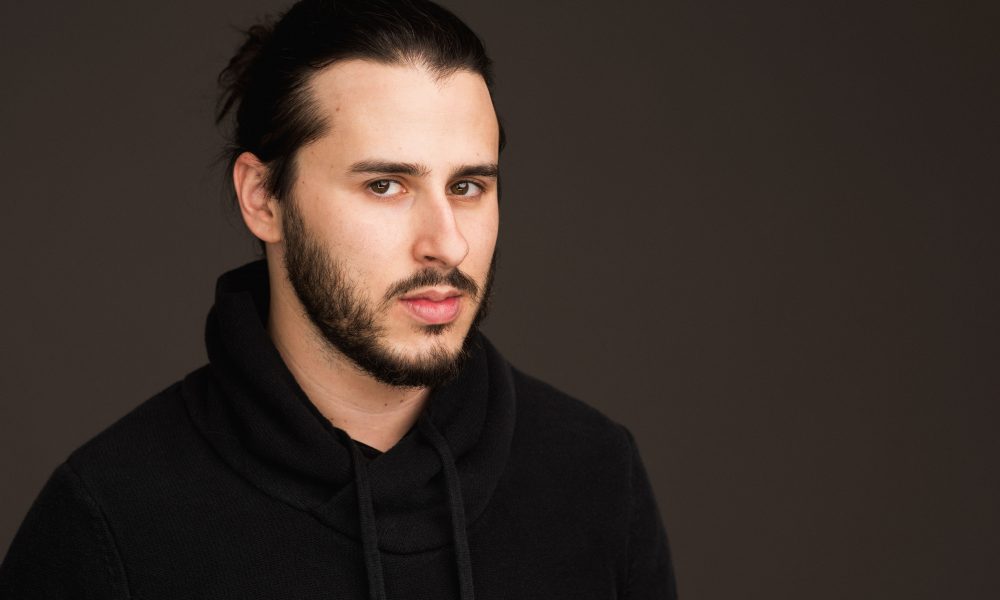 Trivecta dropped a new single last week and we're hooked. "Standing At The Edge" is the ultimate dubstep track, complete with a mysterious intro, intoxicating buildups, hard-hitting drops and a one-of-a-kind beat. We had the pleasure of chatting with Trivecta and he filled us in on what fans can expect from his upcoming shows with Dabin, the inspiration behind his new single and so much more. Listen to Trivecta's new single, "Standing At The Edge," and check out the complete interview below!
Trivecta – Standing At The Edge |
TSS: Introduce yourself. What are three things you want people to know about Trivecta?
Trivecta: Well the reason I'm here is the music. So I'm gonna want people to know the music. I'd also want people to know I'm an avid hot sauce enthusiast and I do a mean impression of the Emperor from Star Wars.
TSS: How would you define your sound?
Trivecta: Immersive bass music that makes you feel things. With a touch of organic and funky elements.
TSS: If you could collaborate with one person, dead or alive, who would it be and why?
Trivecta: This answer is going to keep changing all the time. Right now I think it would be really cool to collaborate with a group like Of Monsters and Men. I've also been real into Julia Michaels' writing and singing lately even though it's pretty poppy. A lot of her stuff feels really fresh. And Sia! Always mind blowing.
TSS: What's your dream venue or festival to play?
Trivecta: I did Red Rocks last year and that was pretty much the dream venue. I guess the next big goal would be doing Red Rocks as my own headline show. That would be the one.
TSS: You have some upcoming tour dates with Dabin. What can fans expect from your shows?
Trivecta: An amazing journey through an exhilarating couple hours of music. And lots of guitar shreds!
TSS: Do you have any pre-show or post-show rituals? If so, what are they?
Trivecta: A couple sips of whiskey in moderation can go a long way. Also putting in earplugs every time. And socializing. While playing live is a showcase of the music you've made, it's a totally different beast than making the music, which can be pretty solitary. You've got to be ready to connect with the people around you, and for me that starts with the people I'm surrounded by before the show.
TSS: What was the inspiration behind your recent track, "Standing At The Edge?"
Trivecta: I've been having a lot of fun making these tracks that are a combo of super melodic and super heavy (Falling, Axis, Island). They work great at home, as well as live. That was the initial intention, to try a different way of exploring that territory. I've been testing it live for the last 7-8 months at least, and I've made at least that many drops for it.
TSS: What can your fans expect from you in the upcoming year?
Trivecta: Lots more shows and lots more music. I've really started to get into a flow where I can release music much more consistently. So that's going to bode well for the rest of the year. And lots more extra things to look forward to besides all that!
"Follow" Trivecta : | Facebook | Twitter | Soundcloud |
Comments
comments