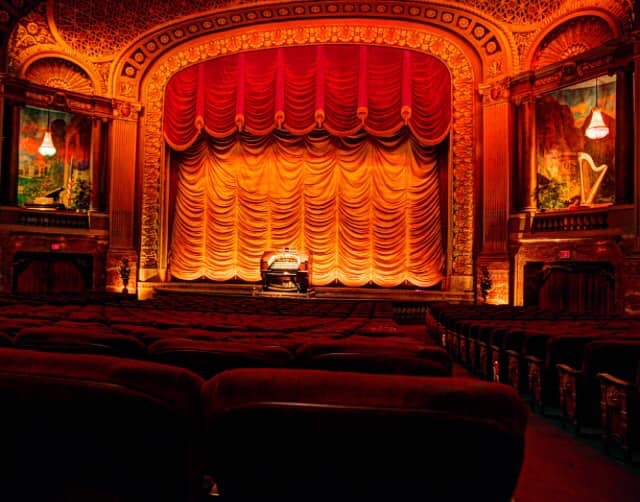 Making his second appearance in RVa is no other than the dude, Hullabao0. Drum Circle Productions is really keeping the ball rolling. Fresh off of a sold out show in a 360 dome with the Desert Dwellers and Datagrama at the Science Museum of Virginia, they're back with more heaters. For his highly anticipated return, Hullabalo0 will be gracing the beautiful Byrd Theatre (rsvp). The theatre was built in 1928 and has forever been a staple of the community. Last time he was in the city we took over our beloved Strange Matter but now that she is no more, it's on to new beginnings.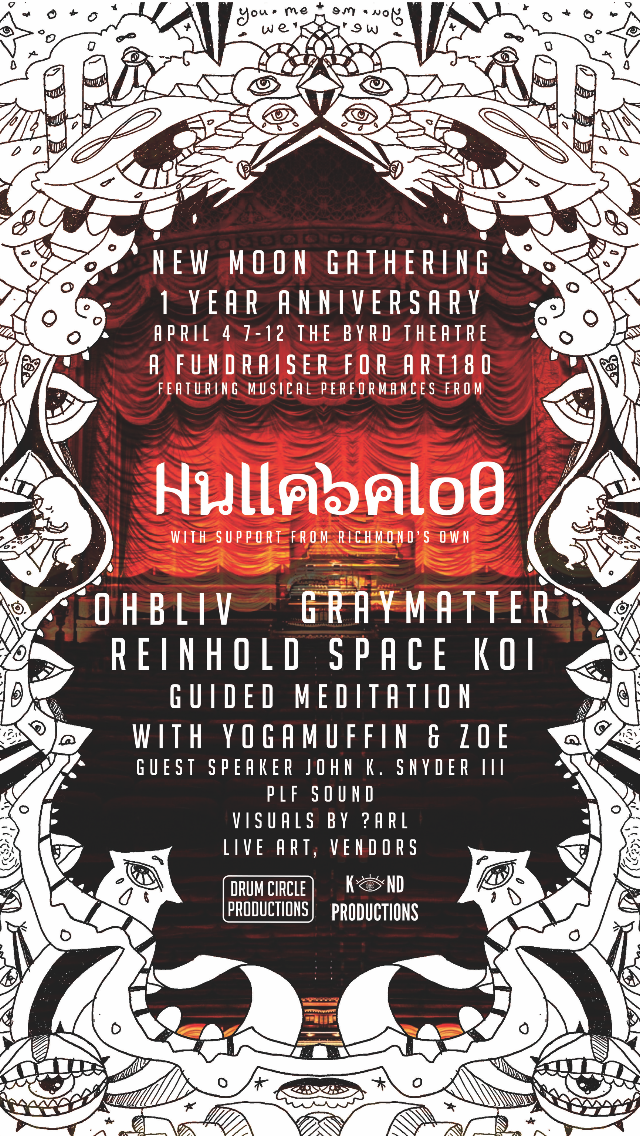 This one marks the year anniversary since DCP started throwing their monthly New Moon Gatherings so you know everything had to be proper. Support for this one highlights some of the most pivotal artists (Ohbliv, Space Koi, Reinhold and Graymatter) in the Richmond scene, and why not! The night kicks off with a guided meditation by Zoe & Yogamuffin on the tunes. On the big screen with the visuals will be the boy, ?arl and I know he's been cooking. There will also be a special guest speaker, John K. Snyder, sharing his story. He's worked with huge companies like DC Comics, Suicide Squad, Green Lantern and many more. We're lucky to be blessed with an event of this caliber in such a unique venue.
We were there when DCP threw their first show with kLL sMTH over a year ago. What better way to celebrate one year of crushing it than with another giveaway! One lucky winner will receive two tickets to the function and a signed poster from Hullabalo0. It's super easy to enter and everyone loves free tickets, try your luck below. If you aren't one for guessing games tickets are super reasonably priced and you can grab those here. We hope to see everyone in attendance for what is sure to be a special night!
Hullabalo0 at Byrd Theatre April 4th

Hullabalo0 Facebook/Twitter/SoundCloud
Drum Circle Productions Facebook/Instagram /SoundCloud
Comments
comments