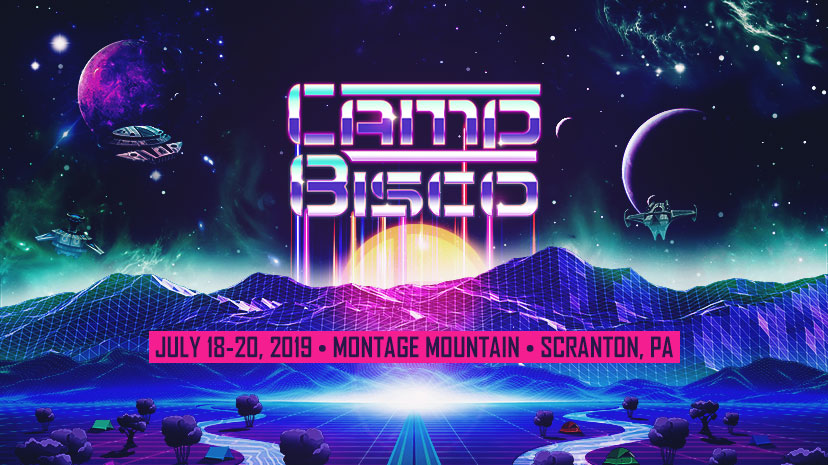 Everyone has that one festival that they sit around waiting on the lineup for.
Camp Bisco
just so happens to be that one for me and they never seem to disappoint. The past three years have been nothing short of phenomenal and by the looks of things I'm guessing this year will follow suit. There's something magical about
Montage Mountain
that keeps me coming back time and time again. The people, the production, the waterpark.. the whole entire vibe in general is always on point but this lineup though! If you know Camp Bisco like I do then you knew that this heater of a bill was inevitable. Still, even though I always had faith, I am somehow amazed.
They always seem to capture the buzz and produce a unique lineup that feels intimate. Like every year, The Disco Biscuits will be jamming six sets because you can never have too much Disco Biscuit. A few other familiar faces will be blessing the mountain; Bassnectar and STS9 will both be gracing Montage for the fourth time. Space Jesus will also be back for round four, this time with some friends. He always goes dumb at Bisco so I'm stoked to see what he has in store for this year. Out of all of the repeat bookings (to be clear I am perfectly okay with all of them) I have to say I am the most hype on the man himself, Tipper. He brought Bisco to a whole different dimension last year; thus, all I can say for this year is, be there.
There's plenty of new faces blessing this one as well! If you were looking for a selling point look no further than that Slug Wife takeover. Kursa, Reso, Seppa and Broken Note in the states and in Scranton at that? Say less. Liquid Stranger and Snails are no strangers to the mountain but this Liquid Snails thing is brand new, the combination of their sounds should certainly be next level. While we're on the topic of combining acts/stage names to make one infinitely cooler show, Mr.Bill.Gates? Two of the dons, ill.Gates and Mr. Bill, linking up making their debut and premiering a dope side project is a must see.
I could go on and on with reasons upon reasons why you should be at Bisco but I'll digress for now. The after movie above pretty much sums up the madness that goes down on that mountain. Be sure to check back in the coming weeks for our official playlist and in depth breakdown of this A+ lineup. A limited number of advanced passes go on sale Friday at noon. This should go without saying but for real, do not sleep on this one. Drop a like on their socials to make sure you stay in the know and don't miss the scoop!
Camp Bisco Facebook/Twitter/Website
Comments
comments