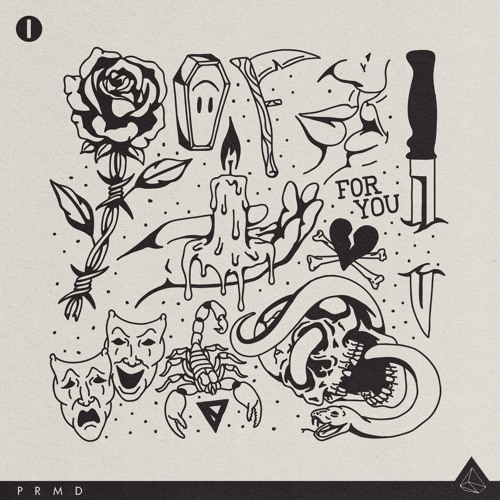 No stranger to gracing the pages of TSS, Vincent has blossomed right before our very eyes and we couldn't be happier to share the Canadian producer's debut EP, For You.
This 5-track offering digs much deeper than what we've come to expect from the producer in the past steering clear of the booming world of trap instead, placing a heavy emphasis on emotional and intimate lyricism.
"The goal for this EP was to create something deeper than a simple collection of songs – an intimate record with meaning and depth, told through melody and lyrics cohesively. The majority of the vocalists & I wrote our feelings into stories together in my apartment. We shared similar experiences that weighed on our hearts so it was easy to write from occurrences we've both lived through rather than create situations we've never experienced. I believe these moments are the backbone of this record – situations shared between people with one side hiding their emotions," Vincent explains.
"The music tells the side of the story of those who might be too timid to vocalize their emotions to another person. My hope is that anyone listening to the record may connect to any of the emotions shared throughout. Maybe someone will resonate with the stories or feel like they're living in a parallel situation, and use this as a method to tell the other person how they feel."
Sit back, relax and dive right into this emotionally-charged EP below.
Vincent – For You EP | Download |
"Follow" Vincent : | Facebook | Twitter | Soundcloud |
Comments
comments