We are in the season of love. With Valentine's Day coming and going over the past week a lot of us are still riding that high we spent with our significant other. Laughs were shared, memories made. With that, we are going to dive into a love story which permeates into the electronic music world and that is the story of Maddy and Glenn Goodhand, the founders of Imagine Music Festival, held during the fall in Atlanta. During the holiday, we spoke with the couple about their story and how it blossomed into being one of the premiere music festivals in all of the southeast United States.
TSS: You two are married and are founders of the festival, did you two meet through mutual love of the music and scene or was it through another avenue?
Maddy: Surprisingly, we met at a bar for a split second. At the time Glenn was bartending and as I was leaving I stopped by the bar to ask for a water. I remember him being on the other end of the bar but quickly approached me and said, "Hey! You are really cute". He asked for my number, I fumbled around my purse looking for my phone (which is typical because I can never find my phone) and after an awkward few minutes I grabbed a napkin and wrote my number down on it. The next day he called me and asked me on a date. On our first date the first question I asked him was "what kind of music do you like?". He said, "Electronic Music" and I was shocked as I hadn't met anyone in Atlanta that even knew what electronic music was. We connected on every level from musical taste, career aspirations in entertainment, and even had the same exact dog, a Great Dane. Our date lasted all day and from that day on we were pretty much inseparable, even now after 10 years.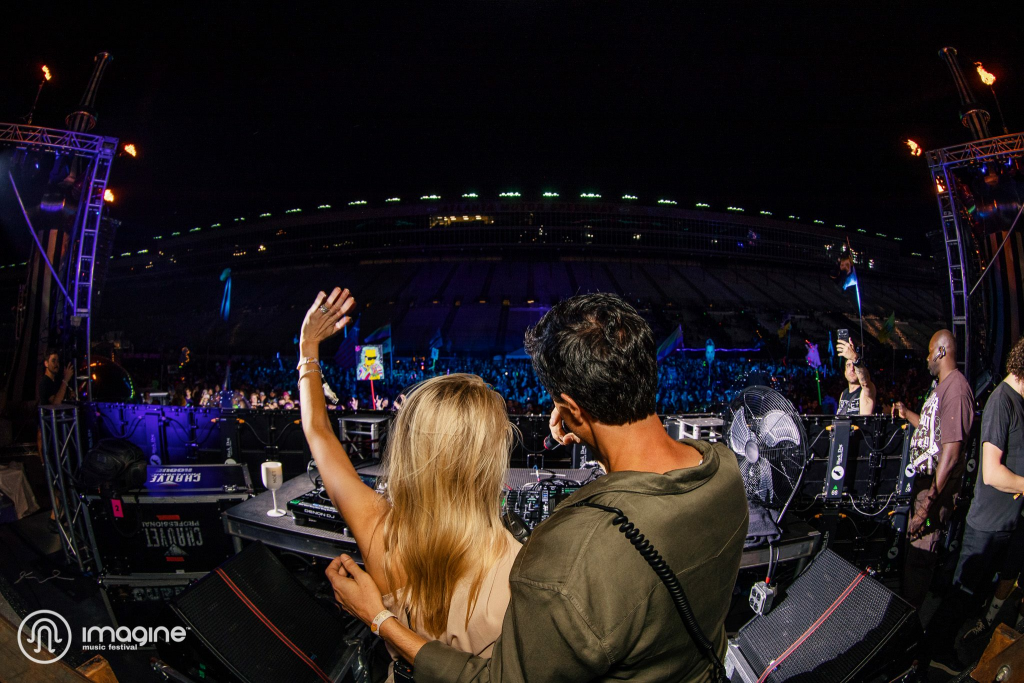 TSS: How did you two as a couple get into the events and ultimately the festival scene?
Glenn: When Madeleine and I started dating, I neglected to tell her I was a big "rave" promoter back in the nineties. People would come up to us all the time and talk about the old IRIS days and how they wish I would throw parties again….. We would go out to different underground EDM events in Atlanta and were a bit underwhelmed by the production and over-zealous security. There would be a line of 1000 people to get into a party with a radio shack light up in the corner and terrible speakers.. it was a far cry from the raves I experienced in the late eighties and nineties. I felt obligated to come back and teach kids what a real electronic music event / rave looked like. We started with a Reunion party back at "The Church" which was the legendary venue for IRIS ESP101 [Learn to Believe]. The old owner of the club was very difficult to deal with and after the event was over we told eachother we would be back one day and buy the building … we then left that venue and started the weekly back up at Rush Lounge. Our philosophy has always been to treat others as we ourselves would want to be treated "The Golden Rule." We went against what others were doing and created a genuine family feel – it was all about bringing back the "Old School" vibe and energy and creating a platform to help develop local talent and give them a platform to shine one. IRIS was a movement in electronic music in Atlanta all to create the most incredible high quality experience possible and elevate the scene. In 2012 a couple EDM festivals came to Atlanta, but they neglected the EDM scene that was already here. With Imagine we felt we could provide a more authentic feel and support our talented locals along with curating a lineup we knew this scene would be excited about. This was the beginning of the rise of Imagine.
TSS: Do you two feel that being spouses change the dynamic of how you plan an event or festival?
G&M: Yes it is a different dynamic. As a power couple we can sometimes accomplish more than a normal team as we are around eachother constantly and never stop talking about ideas and work. We have the highest expectations for eachother and are constantly encouraging one another to do better or get things done. We work 24/7 and live and breath the festival all day long.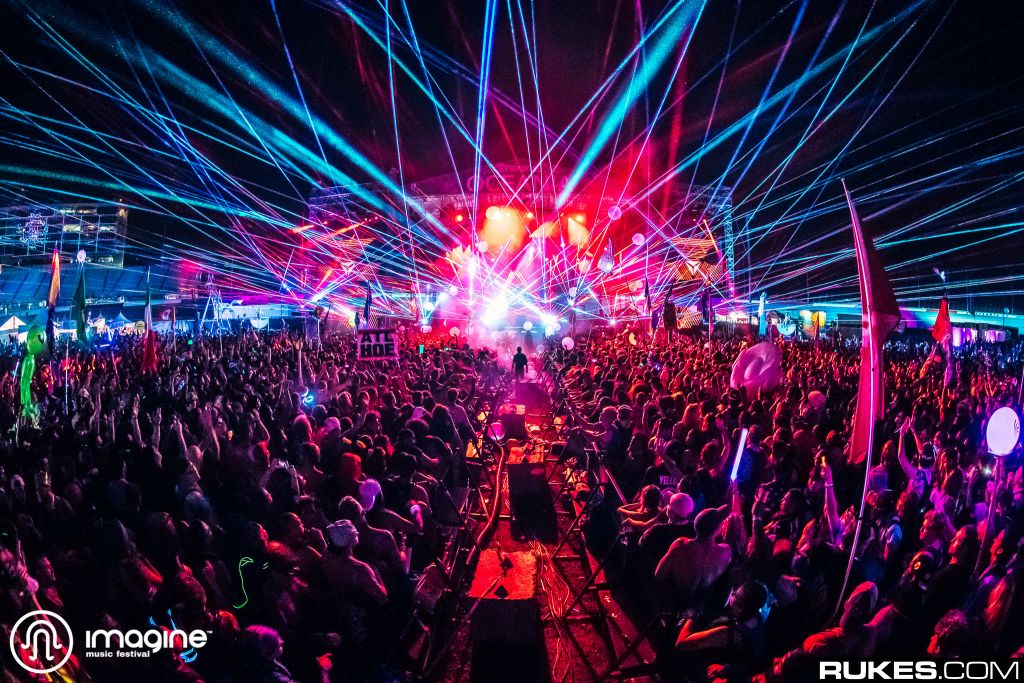 TSS: Do any unique challenges arise given that there are two of you or do you think more that 'two minds are better than one' when planning the festival?
G&M: Two minds are definitely better than one – the more minds the better in planning a festival because you constantly have to think about different scenarios and learn from experience. Our team has given us a wealth of knowledge that has helped us learn and grow faster.
TSS: How have you two grown as a couple since the beginning of the festival?
G&M: Through the most difficult of times and challenges we have always stuck together and been united. This business can tear families apart, but our experiences together have made us stronger and built an unbreakable bond and trust. It has been an advantage because no matter how bad the situation we will always stick together and protect eachother.
TSS: With this being the sixth year of the festival, what are some things that you have learned from it all through the years?
G&M: We have learned to be patient, persistent, never give up, don't listen to others that tell you you can't do something. We have learned from the best in the industry and have gained a wealth of knowledge and experience. Even though it's been 6 years, that is only 6 festivals. Each year is always a learning experience and when you fix problems from the past there will always be new challenges that will need fixing in the future. We are constantly dialing in and fine tuning the formula and striving for perfection for all our guests.
TSS: How do you go about differentiating yourself from the other festivals in the area or that are being held around the same time of year?
G&M: We pride ourselves on our lineup and are continuously trying to outdo the lineup from the previous year. It gets harder and harder to beat but this year its shaping up really nicely and going to be another banger. We are also one of the very few independent festivals and are also the only EDM camping festival in the Southeast. The Imagine community of fans is also unique and has created a beautiful melting pot of different people who come together for the love of electronic music.
TSS: How would you describe Imagine Festival in one sentence?
G&M: An Aquatic Fairytale
TSS: Who or what was your biggest inspiration for Imagine Festival?
G&M: The biggest festivals in the world inspired us along with our local EDM fans who constantly tell us what they would like to see.
TSS: Can you guys give us any clues or a sneak peek of what is in store for this year?
G&M: This year for the first time we will be revealing a theme that sets the tone for the event and gives our guests a clue as to what to expect with stage designs and decor. We will also be revealing our first headliner during the theme announcement and then following up in late March with the Phase 1 Lineup Announcement.
Tickets for Imagine Music Festival are on sale now so grab them now while they are at their lowest price and we will see you all in Atlanta this fall!
Imagine Music Festival 2019 | Tickets
Imagine Festival Facebook | Twitter | Website
Comments
comments