To properly describe G Jones' latest performance in Atlanta completely contradicts its ineffability, yet the unfathomable reality of what we experienced demands total coverage. Greg's ardent desire to perform at The Tabernacle mirrored an entire city's restless anticipation of witnessing him bring his musical brilliance to life. My immediate sense of curiosity came from noticing how limited his stage presence initially appeared, but I couldn't have been more deceived once the entire demonstration began to unfold.
I found myself fixated on various messages presented on the screen throughout the show's entirety. Passing along as chapters in a book brought to life, these lyrical segments acted as guides during this incomprehensible journey. Varying aspects of all concerts always manage to capture the attention of each patron from unique outlooks; I specifically drew my inspiration for this piece from those momentary phrases: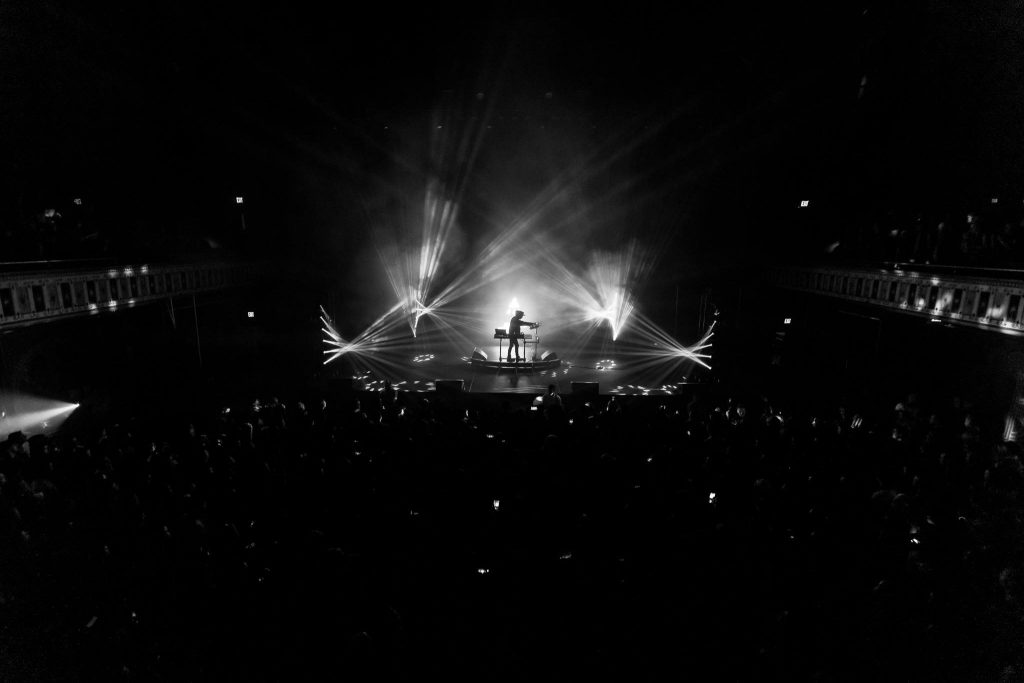 I Can't Find My Way Out
The flawless fluidity between each track was wildly captivating. From jungle (my personal favorite style) to bass to breakbeat, the blending of these musical elements was incredibly intricate. Every aspect of the performance appeared to be in perfect unison, but it wasn't until I came upon this quote that it was all put in perspective for me: "live meaning i am performing some parts live with a keyboard controller / otherwise manipulating beyond what's possible in a dj set. a/v means audiovisual , referencing that the lights and video are intentionally synced to the music" – G Jones
Not being able to find your way out was a limiting approach to the current reality – you had no reason nor desire to seek a way out! The entire production was captivating and sucked you in from its inception. Better yet, you allowed yourself to be entranced in this brief realm.
Do You Still Have That Pleasant Feeling That You Described Before?
I had seen G Jones perform on various occasions prior to his debut at The Tabernacle, so "that pleasant feeling" had remained since our last encounter. I was enamored by electronic music at an early age; multiple variables presented during this set were reminiscent of those components that created that initial adoration. However, that sensation wasn't limited to my sole experience. Guests witnessing this mastermind at work for the first time or the nth time displayed a sincere sense of satisfaction in knowing (or not knowing) what was in store.
Millions of Words Have Been Written And Spoken About It
Have any of those written words ever been precise? Have they encapsulated the overall nature of what is being presented to us? Writing and speaking only provide a mere glimpse into any experience, but living in that essential moment lies in our own permission of interpretation. What's right in your mind can differ from someone else's sense of accuracy and vice versa. To summarize, I was dazzled and blown away by G Jones. From my perspective, it was entirely spectacular. This is how I chose to capture that segment of live music. Others may disagree, but our creative freedom lies in our own explications!
TIME
Time itself had become irrelevant. It continued as it naturally and endlessly does, but there was no willingness to know when the final moment of that night would arrive. Coincidentally, time's surrounding irrelevance allowed you to notice the precision of G Jones' timing with every transition.
It's All In Your Head
Isn't it? Everything you can begin to fathom or even attempt to comprehend starts in your mind. How fortunate were we to spectate Greg in his purest form as he brought it to actuality? Knowing that endless possibilities still remain nestled within his mind has me incomparably excited for everything that is to come!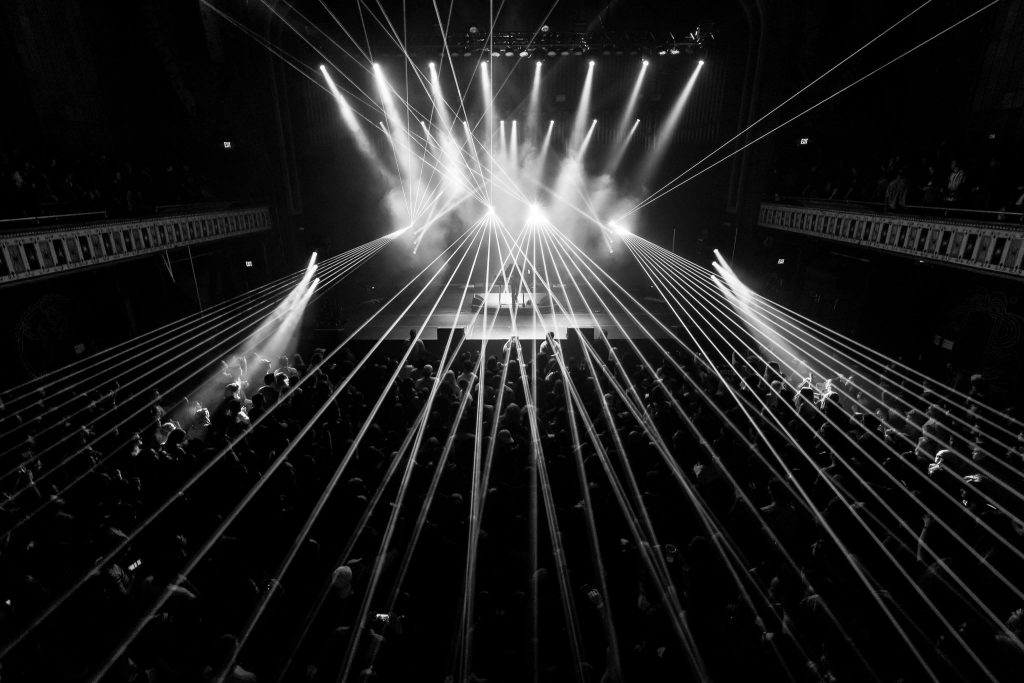 Comments
comments