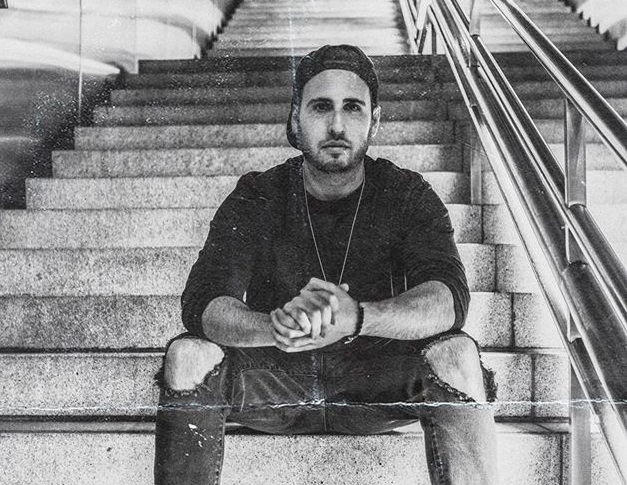 There are only a handful of bass labels out there that can say they can celebrate the 200th release milestone with Firepower being the latest to join the elite club.
As expected, the imprint is looking to go bigger and better than ever serving up a compilation featuring the labels biggest releases dating back to its inception back in 2012!
No stranger the Firepower community and featured in the forthcoming compilation, we caught up with Wooli to discuss his collaboration included in the compilation and much more. Check out our exclusive interview below!
Listen back to "The Cave" below and stay tuned for "Firepower 200" dropping February 22nd.
Firepower 200 Compilation | Pre-Save |
TSS: First off, how does it feel to be part of history being featured in Firepower's 200th release?
Wooli: Feels great! Congrats on the milestone guys!
TSS: Tell us a little about the creative process behind "The Cave" and what's it like working with
Kompany?
Wooli: The cave feels so old to me now, crazy it's been over a year now. Kompany and I have always
worked well together. Some of my favorite songs I've released have been with Kyle. We have very similar styles that we both like in bass music right now, which helps us create songs easily.
TSS: What is it that made you fall in love with bass music?
Wooli: I've been in love with bass music for almost 15 years now. My first introduction to bass music was DNB, more specifically an ANDY C mix my brother would play in his car when he would drive me around. Then going to Bassnectar shows and lots of music festivals. I was dubstep rave kid since 2010 going to as many shows as possible.
TSS: Walk us through a studio session with Wooli? Where do you find inspiration?
Wooli: Most of my inspiration comes from music outside of heavy dubstep. Mostly from film, trance,
and other melodic genres.
TSS: You've been a part of the scene for quite some time now, how has the bass music culture evolved since you first cooking up tracks?
Wooli: I'm not sure if I consider myself a part of the scene for a while now. As a fan yes, but I've only been making music since 2016/2017….somewhere in there. I do think that things have evolved though. I'm by no way taking responsibility for it, but if you notice, most dubstep is no longer brostep and more Riddim Dubstep. I call it Briddim but you can call it whatever you want. I don't know if I helped drive that sound or not, but it's definitely more fun for me to hear dubstep with heavier snare/kicks. I think almost every dubstep song I've made has been Briddim since I decided I want my dubstep to sound that way.
TSS: Who are some up-and-comers fans should keep an eye on going forward?
Wooli: Calcium for sure. Also, Excision is really putting in a lot of work lately. Excited to see where both of these acts go!
TSS: Everyone starts somewhere, what advice do you have for all those bedroom bass enthusiasts looking to break into the scene?
Wooli: Don't release any of your music until you and someone you trust agrees that it's at the quality where your favorite artist might support it. Come out the gates swinging!
TSS: What can we expect from Wooli throughout 2019?
Wooli: Lots of new merch items, lots of new music, and tours! Hoping to have my own tour by the end of the year ;)
"Follow" Wooli : | Facebook | Twitter | Soundcloud |
Comments
comments