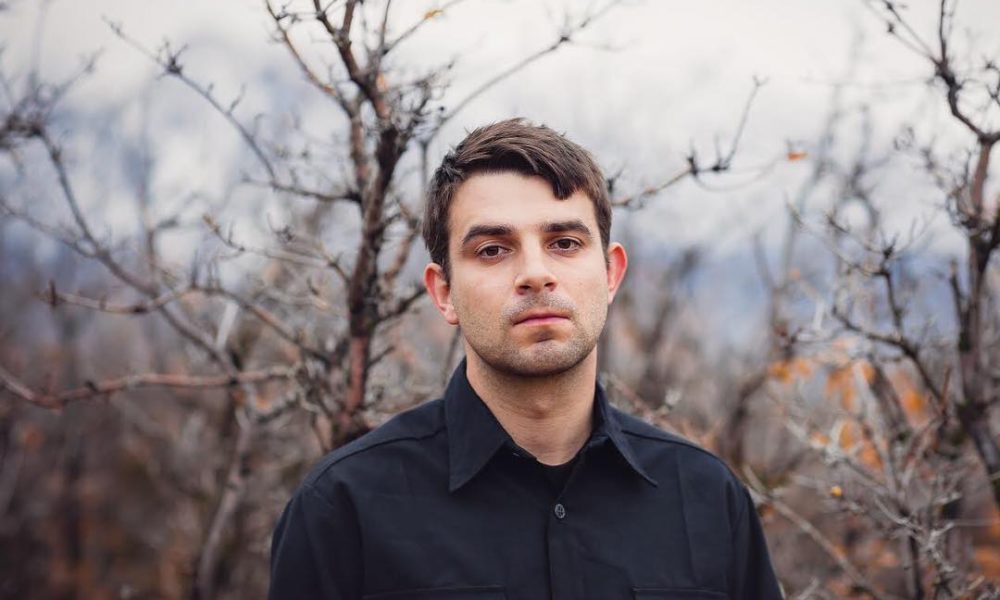 Still riding the waves of his mind-blowing Emerge EP, it's safe to say Warden made a lasting impression on the electronic community with his four-track offering bouncing all over the genre map. There is no denying that this Pacific Northwest native is as versatile as they come.
"When it comes time to start writing an EP I like to approach it with a solid idea of how I want the atmosphere to feel. I really wanted to create a sense of dark creepy unease followed by powerful heavy drops. I also like to combine different elements from different genres to challenge the listener into maybe liking something they never thought they would," he explained.
Now that type of production prowess doesn't just happen overnight so we wanted to pick his brain to see what exactly sparked the creative mind that made Warden the producer he is today. See what tracks inspired this promising talent below and prepare to take quite the trip down memory lane. Enjoy!
"These tunes are the foundation of how we go to what Warden sounds like. I just really like dance music. All of it."
ATB – Till I Come : "So when I was like 13 or 14 I was with my mom and in a Fred Meyer Department store and we were in the CD section and for no reason I saw a "Trance Classics Vol. 2″ compilation CD and told her I wanted it so she bought it for me. The whole compilation had Ferry Corsten, Nalin & Kane, Paul Van Dyke and whole bunch of other trance artists from that time. Till I Come always stuck out to me when I listened to the CD and years later I'd see ATB play at EDC 2009 which was such an amazing moment for me and my friends."
Donald Glaude & DJ Dan – Stick Em : "When I was 16 my Dad drove me from Portland, OR to Seattle, WA to go see a Tiesto and BT show by myself. This was back when Tiesto was known for his "In Search Of Sunrise" compilations so it was all trance. However, after he played Donald Glaude & DJ Dan played right after and introduced me to electro. I remember hearing this song and being like "holy shit what is this and how do I hear more of it" and the next day I found this on one of their myspace pages. After that show I was like "okay, i'm gonna make music and be a DJ" because the connection between all the DJ and the crowd was unlike anything I've ever experience before."
Fake Blood – Mars : "Fast forward a year to when I was 17 and my friends and I decided that our "senior trip" was going to be spent at EDC in 2009 at the Coliseum in LA. They were a year older than me so I actually took my "senior trip" during my junior year of high school. Fake Blood was on our list of artists to see and his set absolutely blew my mind. Mars is still such a damn classic and he is still one of my favorite producers to this day. The dude is a master at utilizing break beats like no one else. He's been a huge influence on me."
Nero – This Way : "In high school literally everyone had subwoofers in their car. Everyone was bumping a lot of bay area rap and other shit because the bass was so loud. I remember one day I came across Nero scrolling through youtube and heard "This Way" and I instantly knew I had to hear it in a car with subs and it did not disappoint. Shortly after our high school parking lot sounded like a dubstep rave at the end of every day."
Gesaffelstein – Hate or Glory : "When I was attending Icon in 2013 my friend Chase Brawner (who is now the guitarist in 3Teeth) introduced me and some other kids to Gesaffelstein and this pretty much changed everything I thought about dance music. I had never heard any kind of dance music that was so heavy but also so slow paced. it literally blew my head off of my entire body. I had no idea techno could be so aggressive and also just so dark and sexy. Yes, sexy."
"Follow" Warden : | Facebook | Twitter | Soundcloud |
Comments
comments