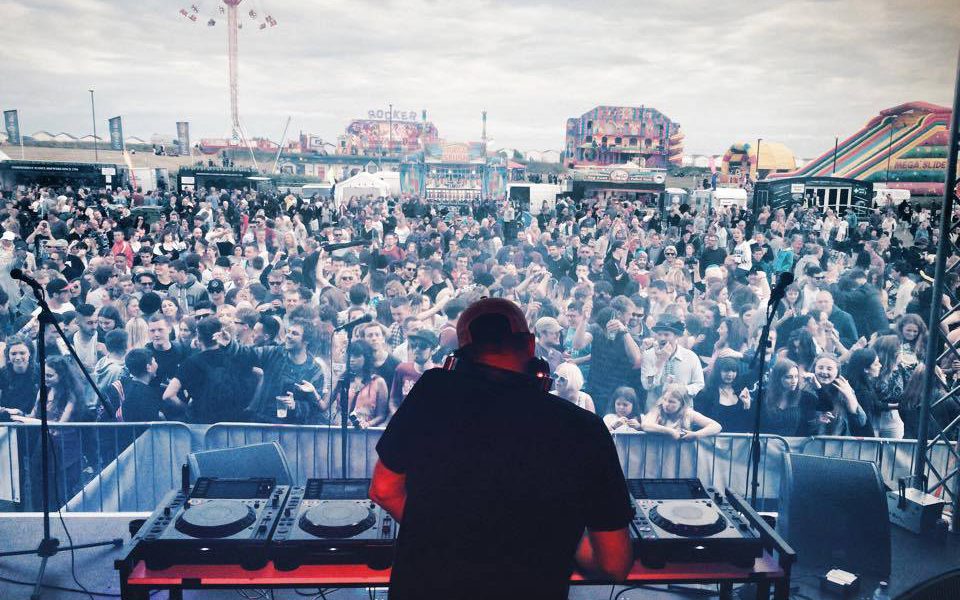 Acclaimed DJ and producer Krafty Kuts stands as one of the leading pioneers responsible for the prominence of breakbeat culture. Boasting countless awards and accreditations for his position as a world-renowned turntablist, Krafty Kuts' skills on the ones and twos can only be matched by his production talents that have yielded releases on taste making imprints including Ministry Of Sound, OWSLA, Southern Fried, DMC, Fabric, Finger Lickin Records, and many more. Today, Krafty Kuts is now adding Vancouver-based label Westwood Recordings to his discography with a highly-anticipated new EP titled 'Fresh Ingredients.'
Prefaced with noteworthy EP singles "Impact" and "Light It Up," Krafty Kuts' 'Fresh Ingredients' is an eight-track project of original singles that sees the artist splice together the sound of classic UK breakbeat with contemporary electronic influences. Opening with "Fearless," we see Krafty launch the project alongside longtime collaborator Dynamite MC on the funk and glitch-hop influenced single. Dynamite MC, a collaborator of The Nextmen, DJ Skitz, Scratch Perverts, Andy C and DJ Zinc, proves an integral part of 'Fresh Ingredients' as he again appears on additional EP cuts "Light It Up," "Impact," and "Ain't No Doubt." For the remainder of the EP, we hear Krafty Kuts experiment with a multitude of genres and still manage to create a sonically cohesive full project. From the G-House influenced stunner "4Gee$," to Future Beats anthem "Rollin," all the way to the classic sound of soul / funk featured on "Horizon," the full 'Fresh Ingredients' EP proves a testament to Krafty Kuts' undeniable status as one of the world's most versatile producers.
Reflecting on Krafty Kuts' illustrious career, it all began when he first immersed himself in beat culture with the formation of his own b-boy breakdancing crew in the late 80s. From there, the UK born artist has owned a record store chain, run music labels, promoted critical scene events, formed his own band called Wicked City, and performed to crowds of 40,000 alongside the biggest names in music from the Rolling Stones to The Prodigy.
Krafty Kuts – Fresh Ingredients EP | Download |
"Follow" Krafty Kuts: | Facebook | Twitter | Soundcloud |
Comments
comments