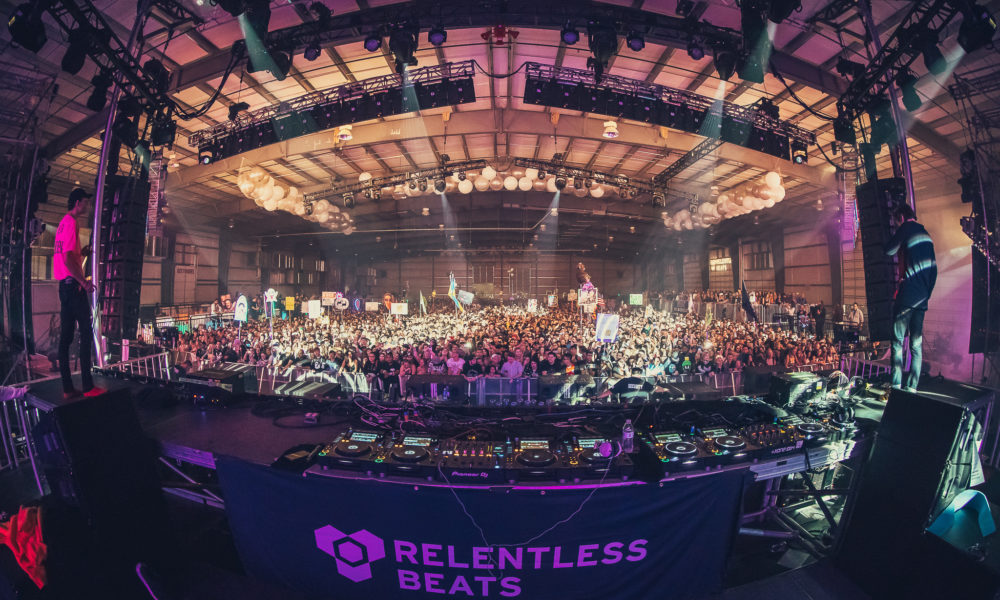 Decadence Arizona is less than two weeks away and with every passing day, Relentless Beats has come out with another exciting announcement. After revealing their phase one and phase two lineups, which feature big name artists including Skrillex, Above & Beyond, Marshmello, Porter Robinson and Morgan Page, Relentless Beats excited festival goers by announcing their official pre-party and after-party.
Relentless Beats' official pre-party, which will be held on Friday, December 28 at The Van Buren, features performances from beloved local artists who are set to perform at the actual festival as well. Tickets for the official pre-party are only $10 and the lineup includes Dark Mark, Medicine Mike, NastyHumanz, Nodari and Rampant.
As if the pre-party and two day festival weren't already enough, Relentless Beats announced their official afterparty, Afterglow XI, and it's the perfect way to end your festival experience. Put on by Circuit, RBDeep and Relentless Beats, Afterglow XI is headlined by Green Velvet and features appearances by Juheun, Michael Hooker, Michelle Sparks and Thomas Turner. Afterglow XI will be held at Rawhide and goes from 2:00am-6:00am on January 1st.
Both two-day and single day tickets for Decadence Arizona are on sale now so be sure to secure yours before it's too late. I can't wait to ring in the new year with you all under the Arizona sky!
Decadence Arizona | Tickets |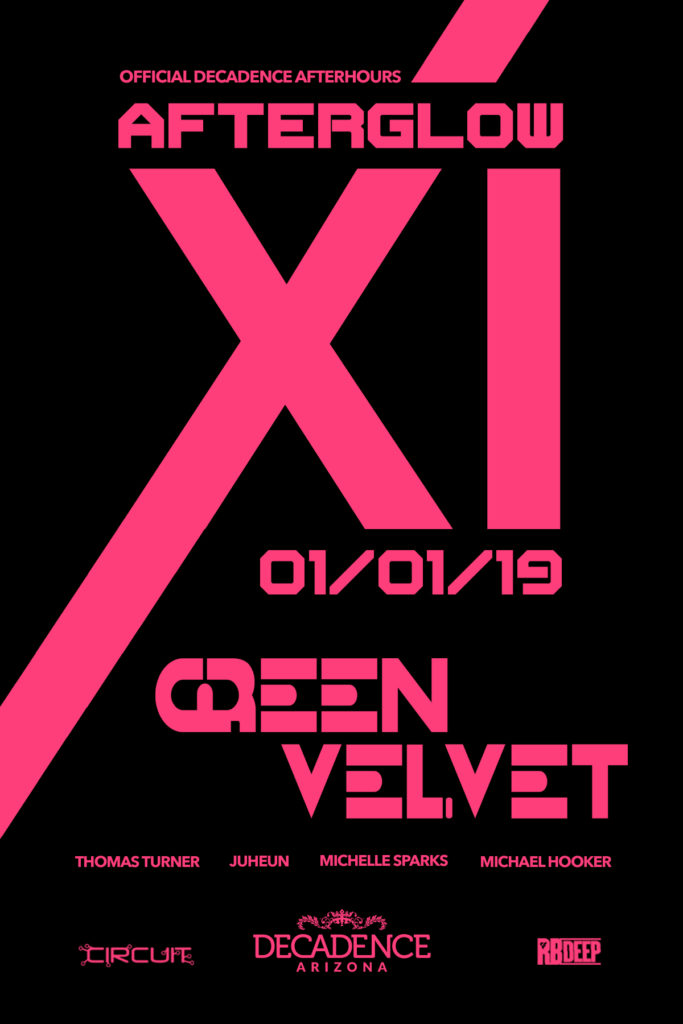 "Follow" Decadence Arizona: | Facebook | Twitter | Website |
Comments
comments