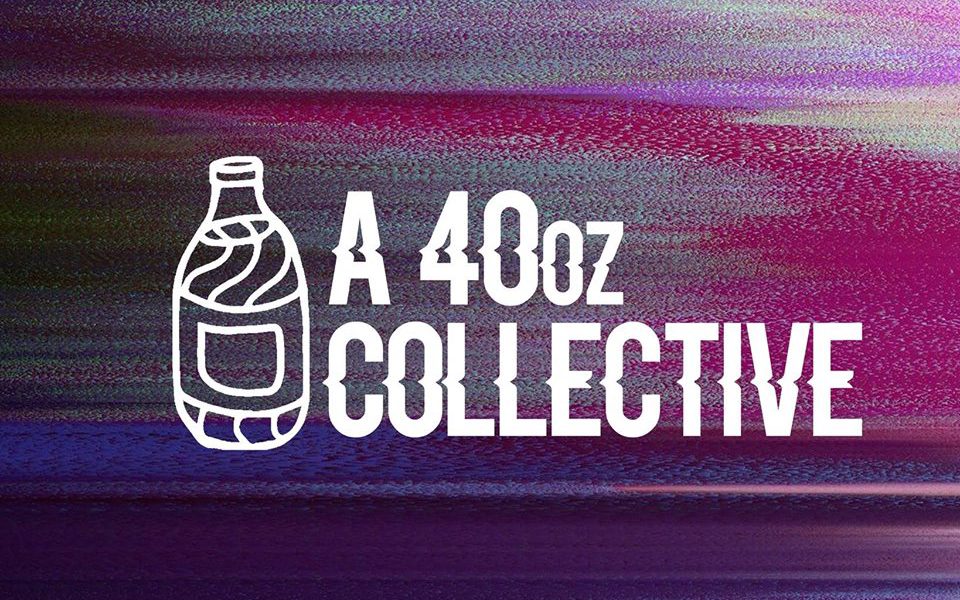 It's that time of year again, the holiday season! A time that should be spent with family/friends and filled with giving. Of course, giving back is ALWAYS important but you never know how far one small gesture will go during the holidays. It seems a lot of events are starting to give a portion of their proceeds to a good cause and that's extremely commendable. One group of folks down in Florida that go by A 40 Oz. Collective recently caught my eye with their announcement of an event doing just that!
Wonderland is an annual benefit show at Maddox Ranch in Florida that doubles as a toy/food drive helping the greater Orlando area. The third year fest will also be donating 15% of their profit to Red Tide. With plans of eventually donating 51% of their take to achieve full non profit status, I'd say the homies have the right idea.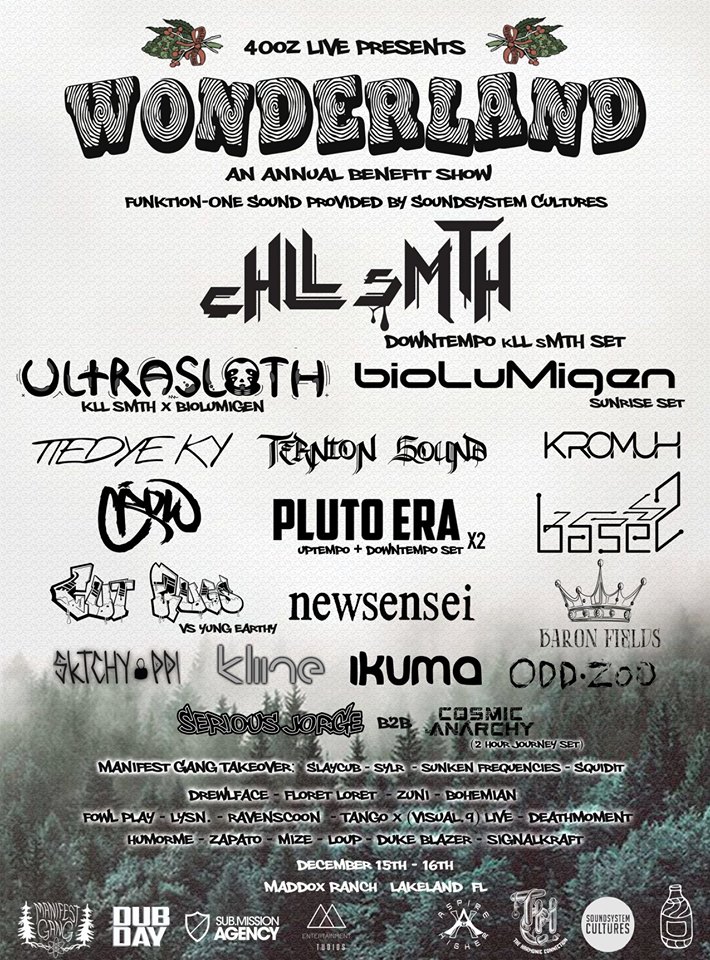 Not only is their ideology on point but their taste in music is dumb fire. The lineup is filled with forward thinking producers who push the envelope of creativity regularly. A few of the acts billed will be in the building performing with a different vibe than usual. The dude kLL sMTH will be playing a rare downtempo set under the moniker cHLL sMTH. Pluto Era will be blessing with two sets, one of the uptempo variety and the other of the opposite. For those who make it into the morning hours, Biolumigen is set to deliver a sunrise sermon that you won't want to miss. The boy Cut Rugs is going b2b with his hiphop beat making alter ego Yung Earthy which should be lit. Rounding out this crazy lineup you have names like Ultrasloth, TieDye Ky, Kromuh, HUMORME and many more!
Head over to the event page to RSVP and check out the hourly schedule. The event pretty much runs straight through the night but they do have a camping option. Tickets for this are still available and super reasonably priced. Don't miss out on the opportunity to have a great time while also helping a good cause!
A 40 Oz. Collective Facebook/Twitter/SoundCloud
Comments
comments