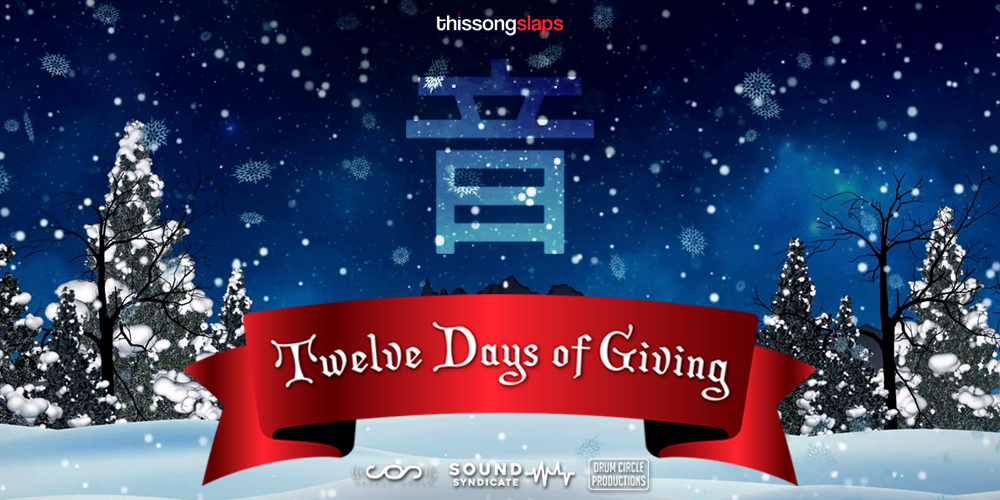 Who's ready for the holidays? Here at This Song Slaps we are most definitely in the spirit. We've teamed up with our homies at Ebisu Sound to give you guys something special. If there's one sure fire way to get everyone around you feeling jolly, it's by cranking some holiday tunes.
Some people have this thing against holiday music but let's be real, they're just in denial. Over the next 12 days we will be blessing you all with previously unreleased holiday flavored beats that can't be denied. There will also be some giveaways in the mix so don't forget to check back! Big up to Drum Circle Productions, Sound.wav Syndicate and Savage Sound for the collaborative effort which made all of this possible.
First up to bat we have our good friends Frush and Send IT with their heavy hitting holiday jingles. Frush came proper with a Grinch inspired bop that will certainly have everybody getting down around the Christmas tree. This guy has no limits and if crushing this challenge isn't proof, I don't know what is.
Fresh off the release of his debut EP, the boy Send IT opted to add some sauce to a classic. We've all heard "All I Want For Christmas" but I promise you've never heard it like this. This is only the first installment and you never know what might come next, make sure to swing by tomorrow. Fresh holiday music and other dope surprises incoming but for now turn this one up!
Frush Facebook/SoundCloud
Send IT Facebook/SoundCloud
Comments
comments