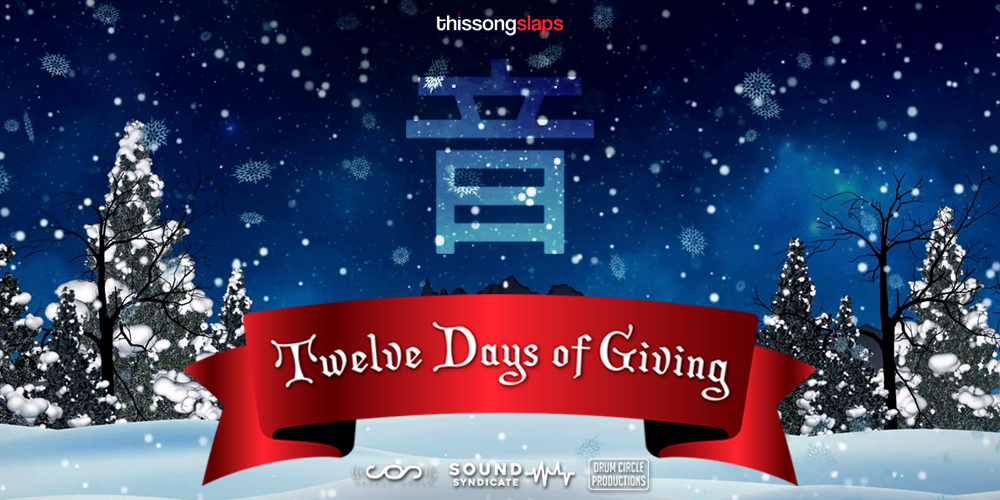 The shenanigans continue! We hope everyone had a splendid Christmas and is still in the mood for some seasonal sounds. There's no reason to stow away the holiday records just yet. Technically, the 12 days of Christmas stretched all the way to the 5th of January so lets keep it rocking. Today we return with a tune from our pal, Dreaddy Bear and like all of it's counterparts in this compilation, it's an absolute masterpiece.
Everyone dreams of snow during the holidays so it's only right this series include a proper rework of "Let It Snow." This one embodies all the cheer the original song brought you with a twist that will definitely have you nodding along. To quote the man himself, "I was going for a mad house carnival vibe but also wanted to get ignorant for a second." Give it a listen below and let us know if you like it or you love it!
Dreaddy Bear also has some pretty huge things on the horizon that can't go unmentioned. 2018 has been a massive year for his career; playing shows all over, honing his sound, releasing his debut EP and so on. He's clearly been putting in the work and by the looks of it his success isn't going to stop here. In early January (the 13th to be exact) he plans to drop his second body of work, Brother Bears.
The 13 track Hip Hop album will be released independently and include a plethora of features. Namely, Jedi Cam; a next level wordsmith with a psychedelic flow that will have you backtracking, eager to decipher his bars. Yogamuffin, JukeZello and many others will also accompany Dreaddy Bear on this funky, wub infused journey. Stay on the lookout for the first release off of Brother Bears, coming next week in the form of a double single via Drum Circle Productions.
Don't forget to circle back to make sure you don't miss a beat!
Dreaddy Bear Facebook/SoundCloud
Comments
comments