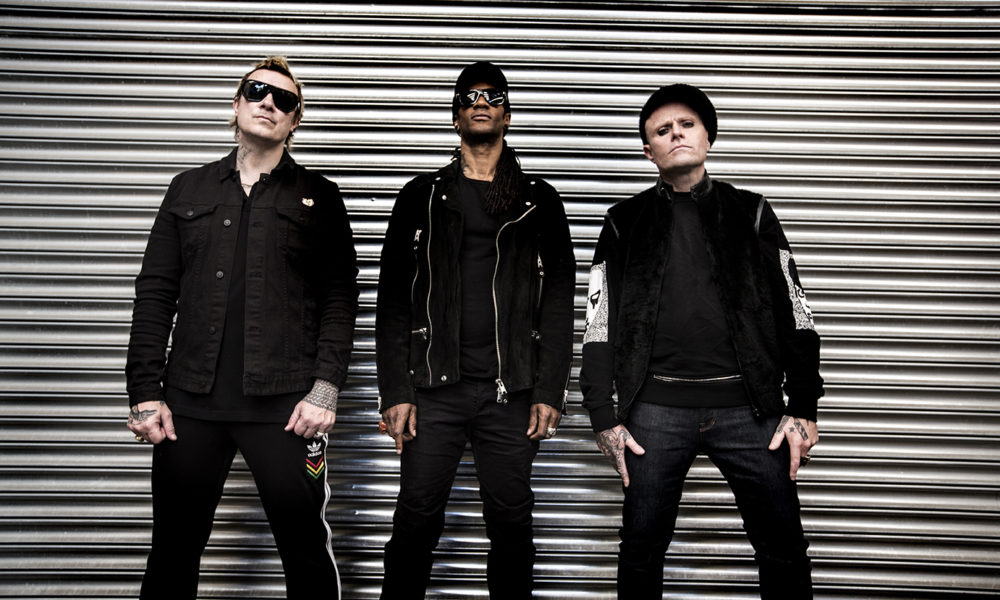 It;s been 3 years since UK legends The Prodigy last released an album. This past week they released a new album called No Tourists. It has a classic Rave sound but in 2018. It's more clean, polished and can be pushed harder than what was available in the late 90s. The album signifies a band that has resolutely followed their own route through the underbelly of popular culture since day one. The Prodigy, after all, have never taken the lazy tourist route. They dominated the illegal rave scene, challenged anti-rave legislation and redefined the whole idea of what a band should be like. They brought UK electronic music to the US heartland, turning metal kids onto raving and ravers into metalhead, effectively reaching global audiences without compromise: 6 number 1 albums, 30 million record sales, and multiple honours (two Brits, two Kerrang! awards, five MTV awards, two Grammy nominations).
"No Tourists' is ultimately about escapism and the want and need to be derailed and not to follow that easy set path,' explains Liam Howlett (1/3 of The Prodigy) in his North London studio. 'In these times we live in people have become lazier and forgotten how to explore. Too many people are allowing themselves to be force fed, with whatever that may be. It's about reaching out further to find another alternative route where the danger and excitement may be to feel more alive… not accepting that you can just be a tourist. That's what the title is about for us."
'No Tourists' sees The Prodigy return with venom in the way that only they can. They're renegades, outsiders, outlaws – always hiding in plain sight. Though much has changed in the musical and social landscape, what remains a constant is The Prodigy's resolute focus to always do things their own unique way, and in 2018 the urgency and irrepressible spirit of The Prodigy has never been more needed.
The Prodigy – No Tourists | iTunes |
"Follow" The Prodigy: | Facebook | Twitter | Soundcloud |
Comments
comments