We're getting very close to an epic Trance destination. In less than a week, Insomniac Events will open the doors to Dreamstate, a 2 day Trance festival. There will be many artists playing a variety of Psy, Tech and Uplifting Trance in 3 stages this year.
The Sequence stage is THE stage you want to go to if you want your fill of filthy Psytrance bass. It's inside one of NOS's centers to the right of the stage. It can get loud and packed to the point no more people can enter (happened to me in 2016). This stage features artists such as Ace Ventura, Astrix, Liquid Soul, Neelix and much more.
The Vision stage features a variety of the top Tech and Uplifting Trance artists this genre has to offer. This stage will feature many back 2 back sets such as Astrosphere (Robert Nickson & Driftmoon) Chris Schweizer vs. Heatbeat, Darren Porter vs Talla 2XLC, Gentech (Marksherry & Scot Project), and much more. This is the stage you want to go to if you want to catch a new artist you haven't seen.
The Dream is the mainstage at Dreamstate. This will feature many of the top Trance artists around the world. Artists playing at this stage vary from Cosmic Gate, to Markus Schulz, Paul Van Dyk and Vini Vici. Also Ferry Corsten is playing as his past alias System F, which has been a name many passionate fans have been wanting to hear for so long. Plus Gareth Emery is bringing all his lasers for his concept Lazerface, which is a grand show of lasers while Gareth plays a DJ set.
There will be many artists playing at this event so if you want to know which ones to not miss go to my previous post on the top 10 artists to see next week.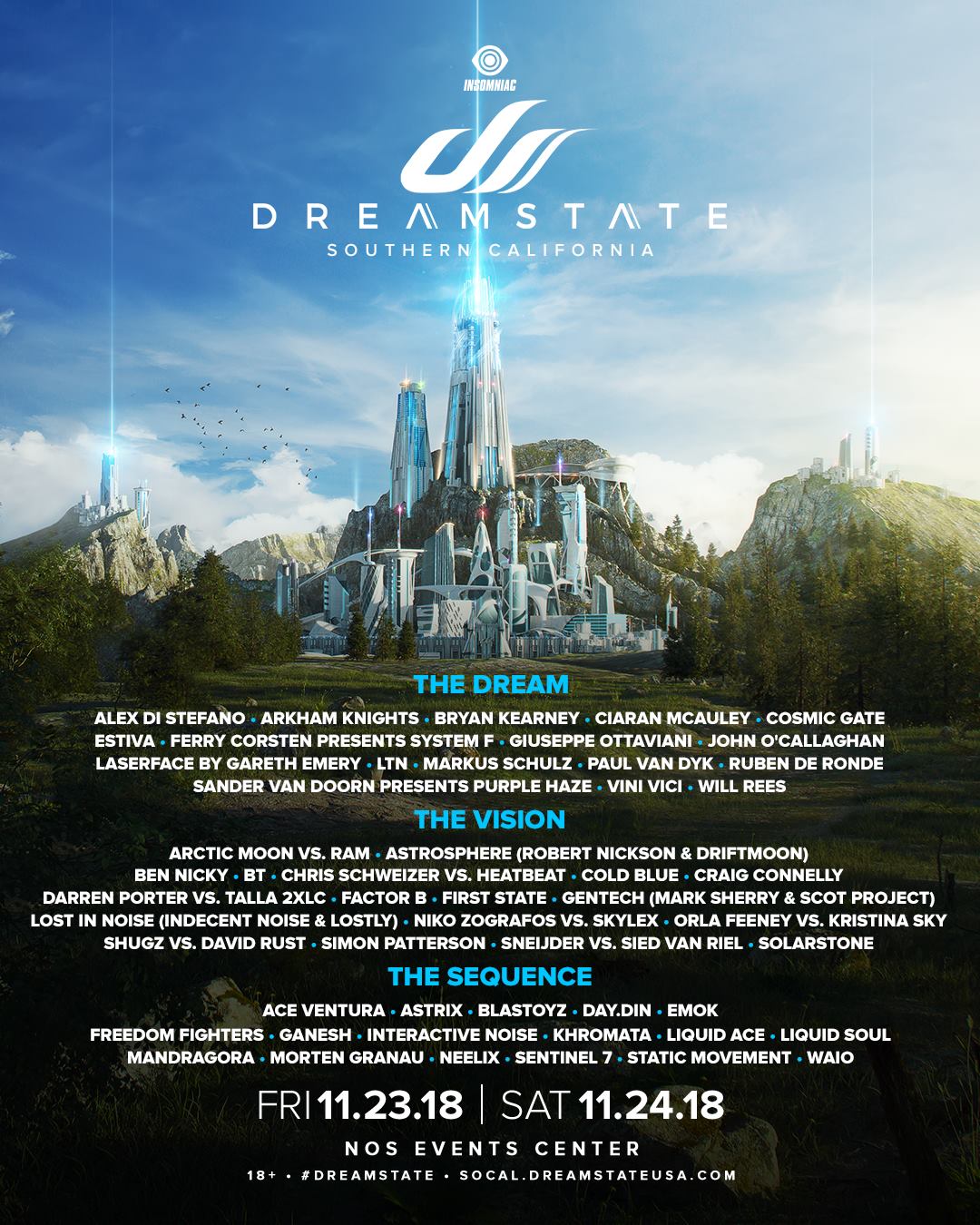 Comments
comments