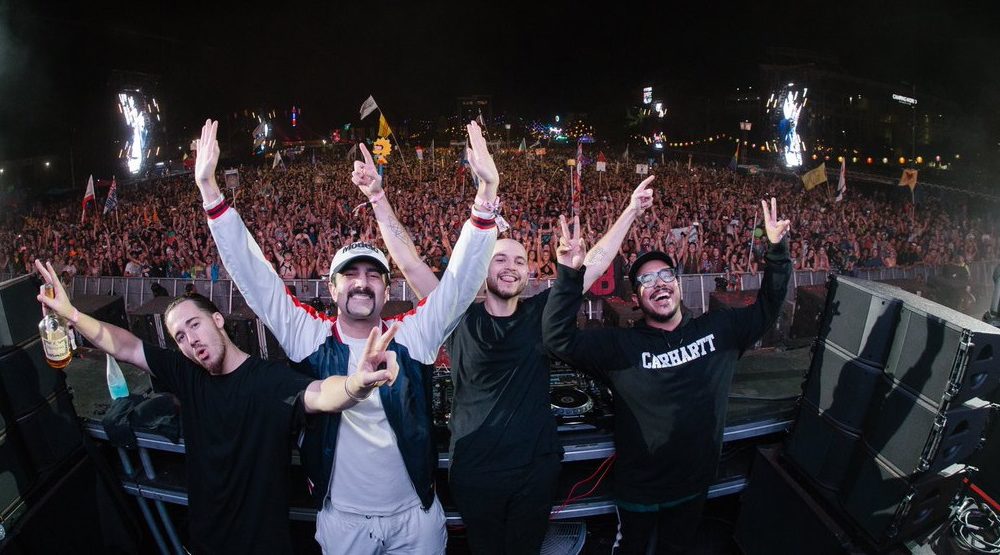 Our beloved Friday has arrived and it's time to get the party started as we all prepare for another eventful weekend. Regardless, if you're attending one of the plethoras of fall tours across North America, hitting a house party or bar hopping, there is no one better to provide the soundtrack to your turn up than Valentino Khan, GTA and 4B!
Last weekend, these three mega powers combined to close out circuitGROUNDS at EDC Orlando for one of the wildest sets Electric Daisy Carnival (no matter what location) has ever seen.
It only seems right that these guys had bottles in hand throughout the set so as you prepare to pop bottles this weekend, get the party started with this explosive b3b below.
Valentino Khan b2b GTA b2b 4B at EDC Orlando 2018 | Free Download |
SUPERHYPE
SUPERGANG
SUPERINTRO
??????????
B2B2B w/ @weareGTA @DJ4B

(?: @terrysgotheart ) pic.twitter.com/hDxz3Fk2be

— ?VALENTINO KHAN? (@ValentinoKhan) November 12, 2018
Comments
comments